It's the season of gathering together. Whether you're nestling in for a movie night or catching up over a cup of joe, this time of year is centered around the home. There's nothing better than filling your interiors with details that will leave all guests in awe. Read on to discover eye-catching coffee tables we've styled in recent projects! We know you'll love these timeless pieces as much as we do, well in to 2023 and beyond.
Rope Coffee Tables Offer Beautiful Texture without Overwhelming Your Interior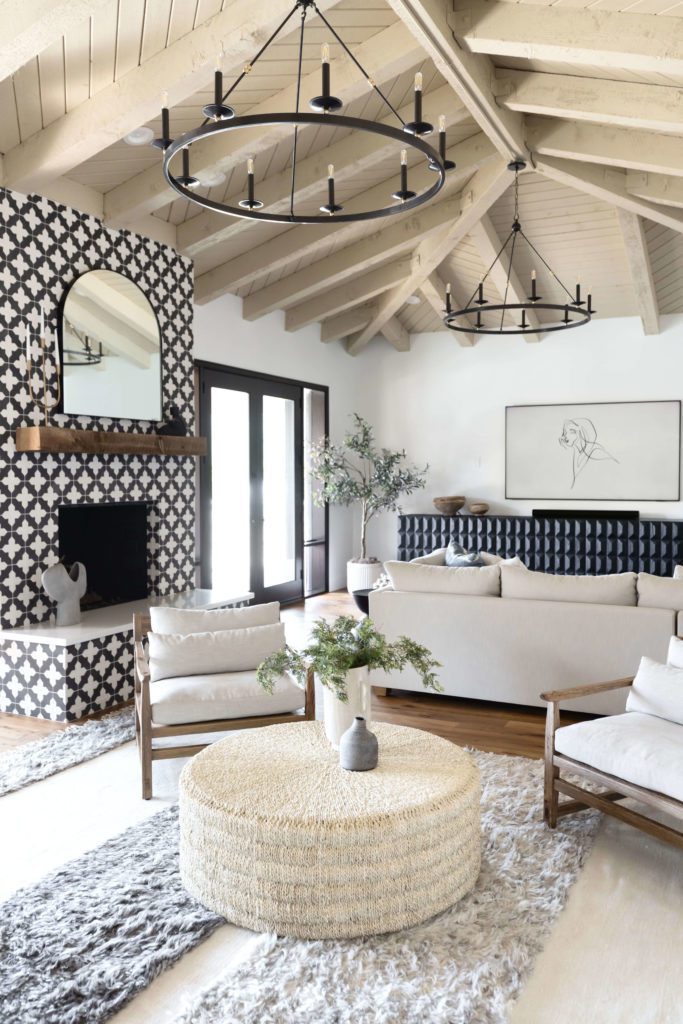 Who said coffee tables have to be boring? In our Scottsdale interior design project, Camelback Country Estates, we added this beautifully textured coffee table made from hand-braided Pandan leaves. Neutral in color, this piece is the perfect balance of showstopping and subtle. It draws guests in without overwhelming the overall interior. What more could you ask for?
Subtle Texture with a Linen Coffee Table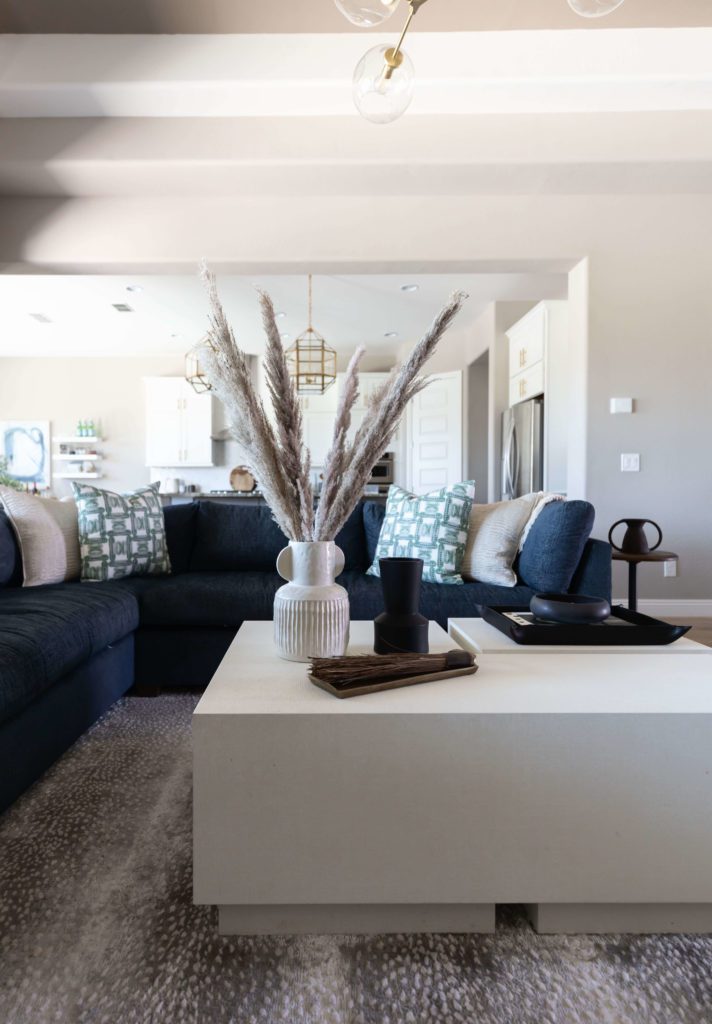 For an even more subtle pop of texture, consider incorporating a linen coffee table into your home. This table's body is wrapped in a linen fabric sealed with a lacquered finish to ensure the piece is well-protected in high-traffic living spaces. The details don't end there! We love how this table also features a recessed edge to give the illusion that it's floating above the ground. Finding this unique piece still has us floating on Cloud 9!
Wood Coffee Tables Never Go Out of Style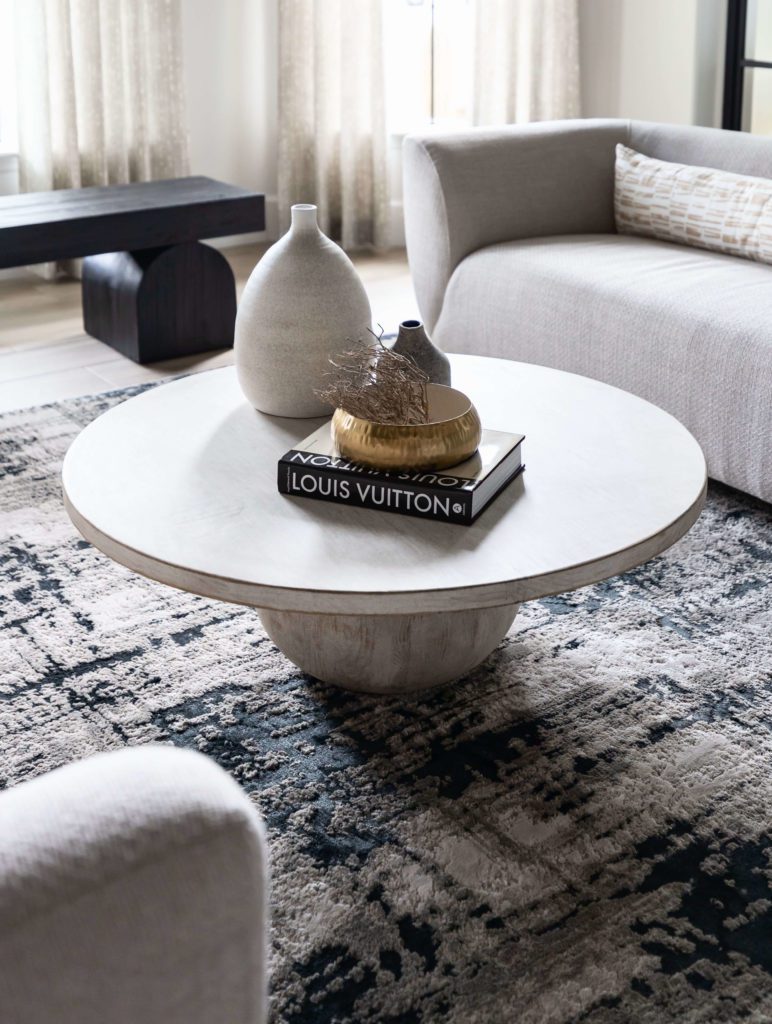 We love the organic and timeless look wooden coffee tables add to interiors. This circular table was the perfect piece to style between two sofas in The Estates Project to encourage conversation. Simple in design, we opted to style the tabletop with a book, vases, and a few of our other go-to accessories.
Add a Contemporary Touch with a Glass Coffee Table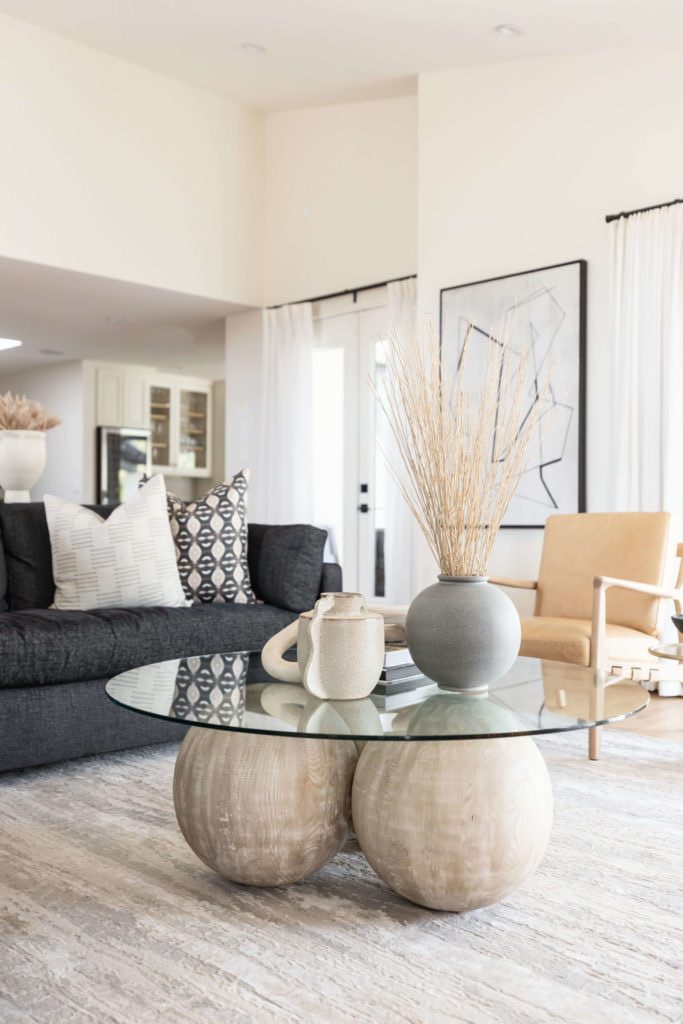 We're all about transformational design from floor to ceiling and from finishes to furnishings. Add a contemporary touch to your home with a glass coffee table. In our Paradise Valley interior design project, Fanfol, this table's glass top floats above three wooden spheres. We selected this piece with cohesion in mind and love that it mirrors the circular structure of nearby side tables.
Metal Coffee Tables – Great for Minimal or Detail Designs!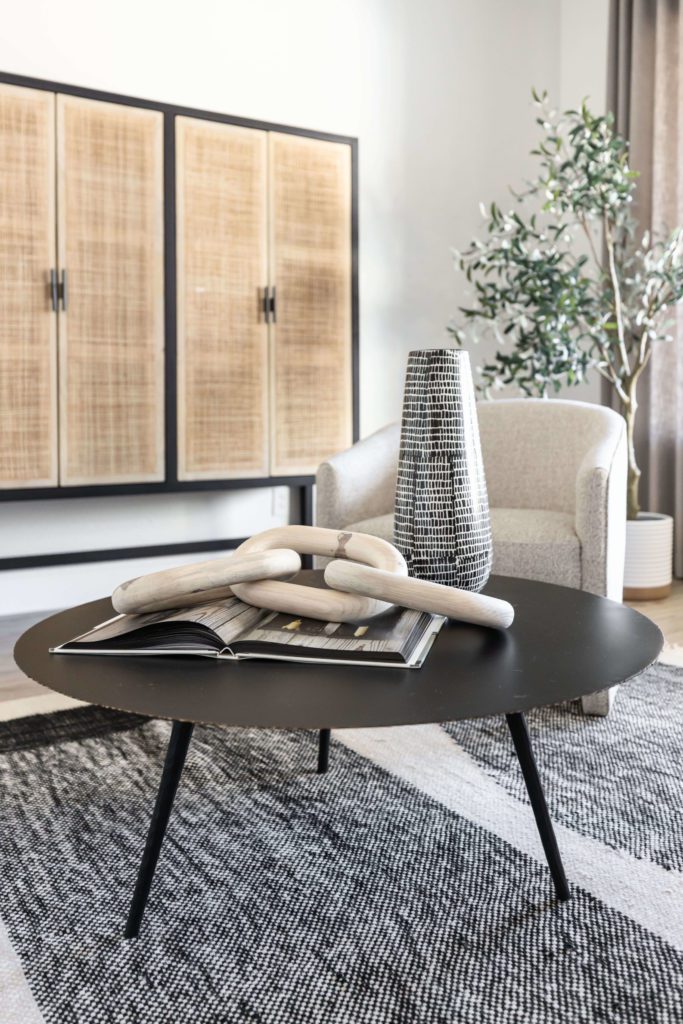 At first glance, this may look like a beautifully bare table, perfect for achieving a minimal look. But what if we told you that upon a closer look this modern table is actually filled with details sure to capture any design lover's heart?
Made of cast and hand-forged iron with a black finish, this table's edge is comprised of brass-finished detailing, which ties in beautifully with the black and brass chandelier hung just above this piece. We can't get over the subtle "wow" factor it brought to the living space in our Cave Creek interior design project, Montevista.
Classic Marble Coffee Tables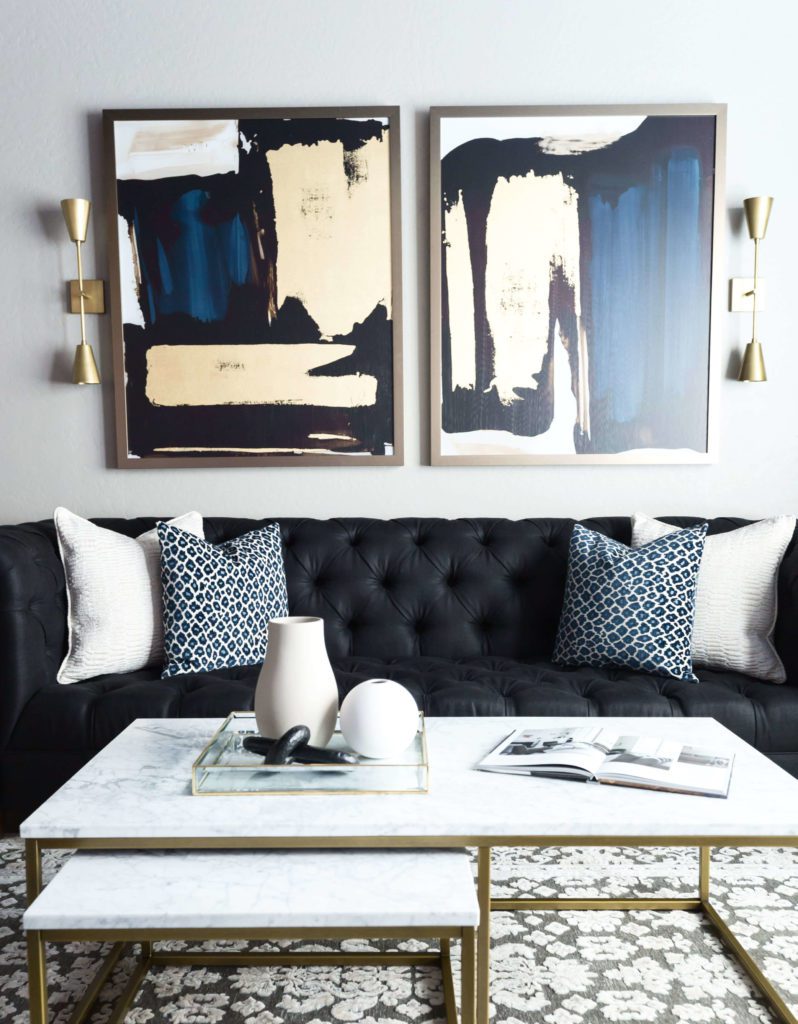 You can never go wrong with the classic marble and gold combination. Nesting coffee tables like this one in our Phoenix interior design project, Calle Lejos, are easily stackable and moveable, making them the perfect solution for smaller spaces. Plus, who doesn't love a layered look?
We hope this blog post helped you gain some inspiration on which coffee table you may want to style in your home! For more design trends, tips, and project reveals, subscribe to our newsletter and follow us on Instagram.
Cheers!
The Living With Lolo Team