CAMELBACK COUNTRY ESTATES
FULL HOME REMODEL + FURNISHINGS
Project Name: Camelback Country Estates
Types: Full Home Furnishings + Remodel
Location: Scottsdale, Arizona
GOAL
For this home that backs up to Camelback Mountain, we began our transformation by bringing the beautiful views indoors with large glass doors, windows, and mirrors throughout the home. We brought in transitional furnishings scaled to complement the home's high ceilings and openness and designed to evolve our client's traditional style into a more modern vibe that's also functional for younger children. Modern statement lighting, contemporary artwork, textured wallpaper, and exciting tile on the family room's fireplace made the home come to life while family-friendly elements like wipeable leather dining chairs and closed storage for art supplies ensure the home can stay looking sharp over time. 
SPACES
Kitchen, Living Room, Dining, Family Room, Foyer, Master Bedroom, Guest Bedroom, Office, Powder Bathroom, Kids Room + Family Room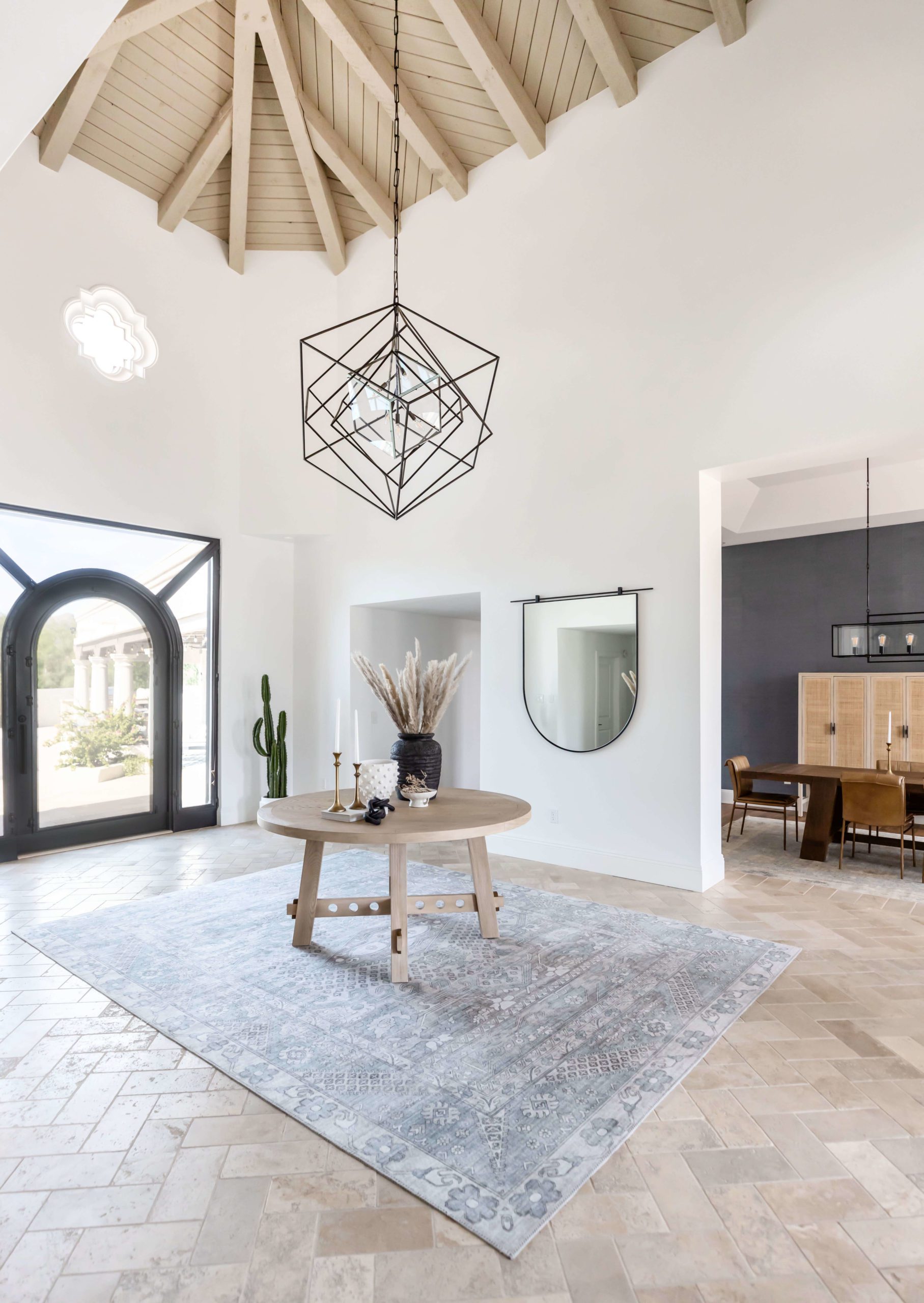 We believe your home should make you feel your bravest, boldest self and also be a refugee that feels familiar and nurturing.
INSPIRATION
This young family, who recently relocated from California, sought a home that seamlessly melds their traditional style with a modern, livable ambiance.
CONCEPT
We prioritized the needs of their family during the design process of this home, ensuring it would be both functional and durable. By striking a harmonious balance between beauty and functionality, we created versatile spaces that effortlessly accommodate various purposes at different times.