MODERN SOUTHWEST NTERIOR DESIGNER.
We specialize in modern southwest interior design. If you love the vibrant colors of the desert and cultural influences, our modern southwest interior designers will be able to design a home for you that you love.
TOP RATED.
Featured in top publications.
Modern southwest design incorporates vibrant colors that are inspired by the desert. These feature warm and captivating colors like terracotta, rust, turquoise, and deep blues. These colors pay homage to the natural beauty and cultural heritage of the Southwest, by infusing your space with a sense of energy and authenticity.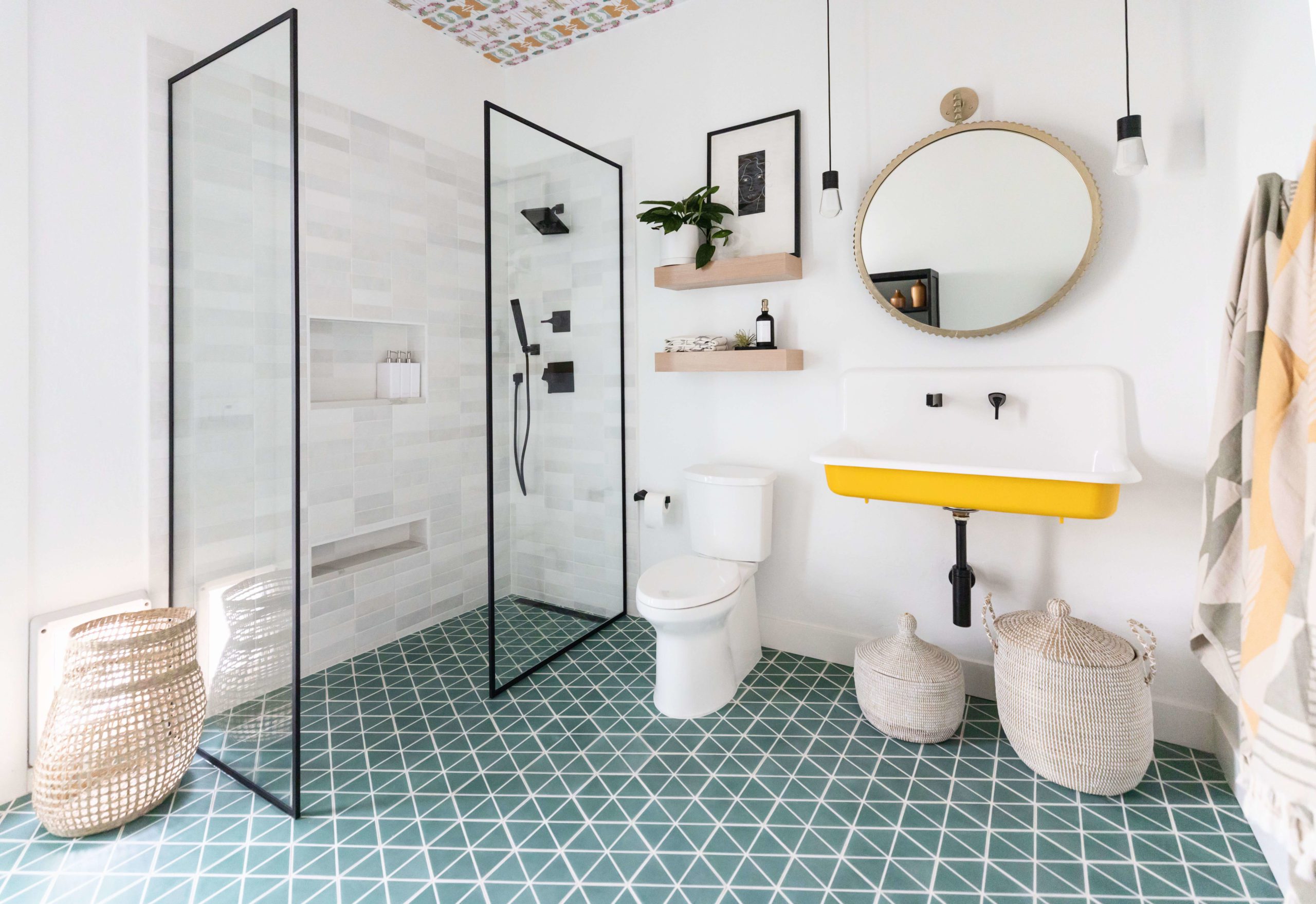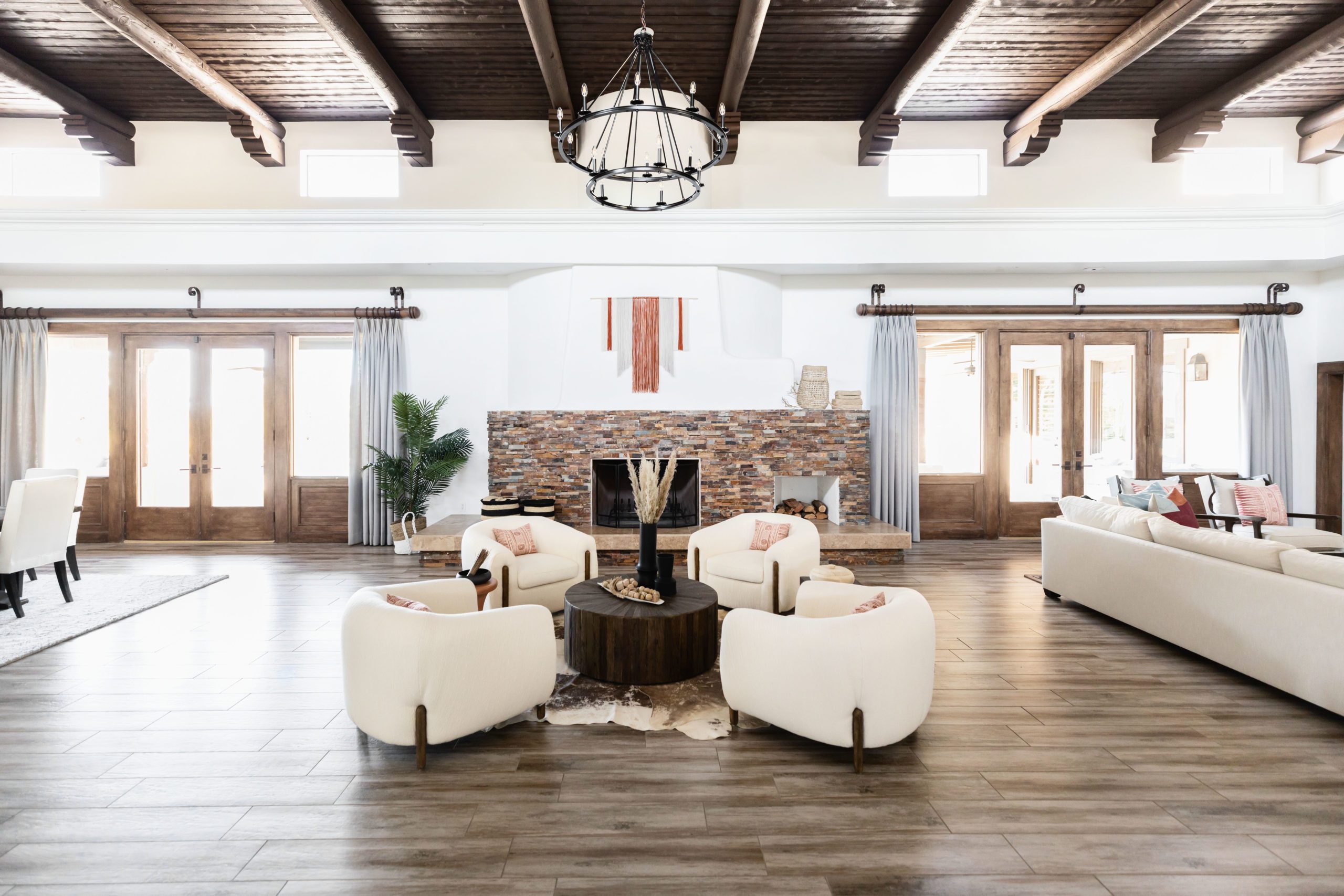 Native American and Mexican influences.
Modern southwest design draws inspiration from Native American and Mexican cultures. These incorporate traditional patterns, textiles, and accessories that reflect the heritage of these regions. 
We incorporate natural elements like wood, stone, leather, and metal when designing homes with this design style. Exposed wooden beams and stone accents are common architectural features that create a sense of grounding and harmony with nature.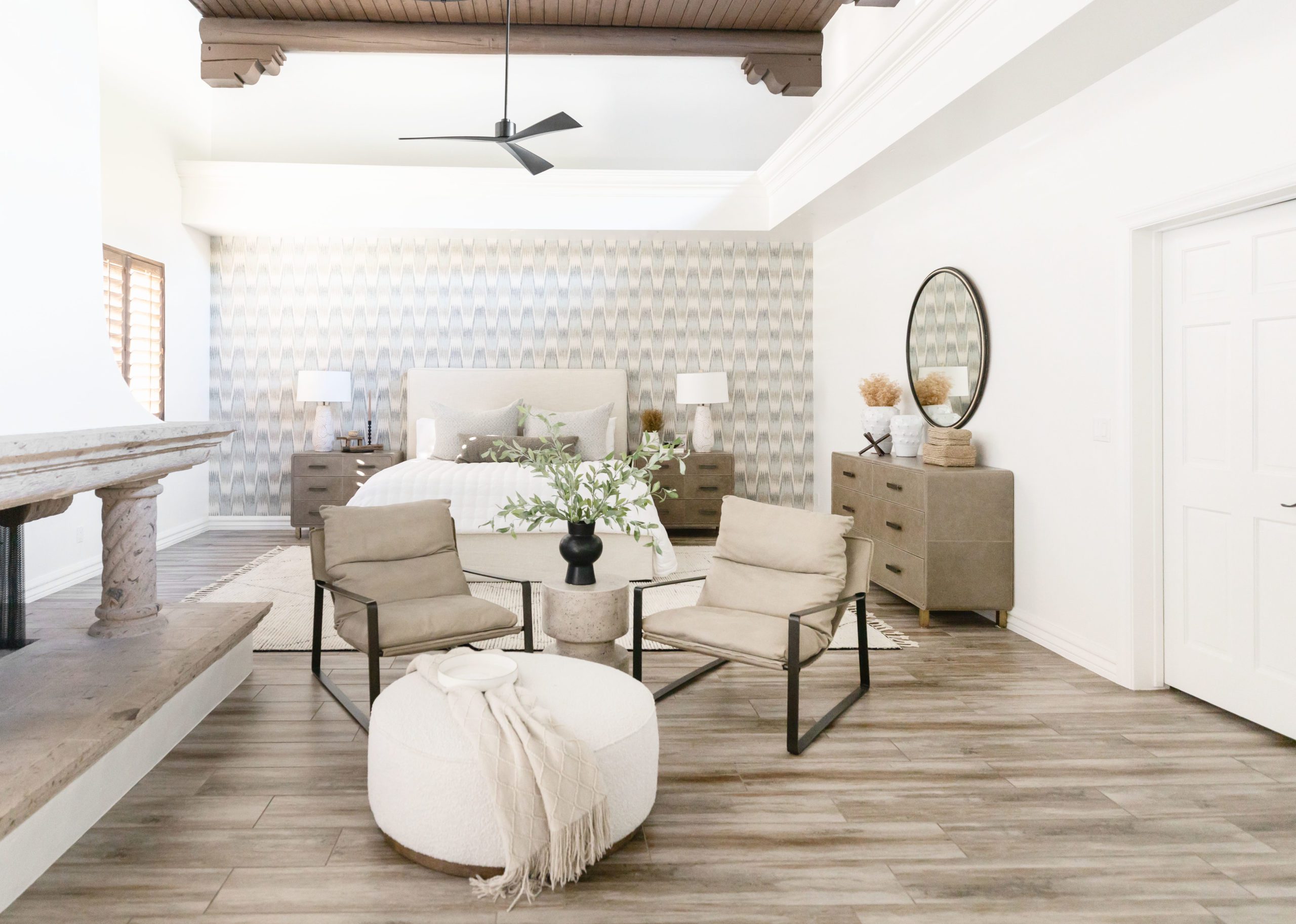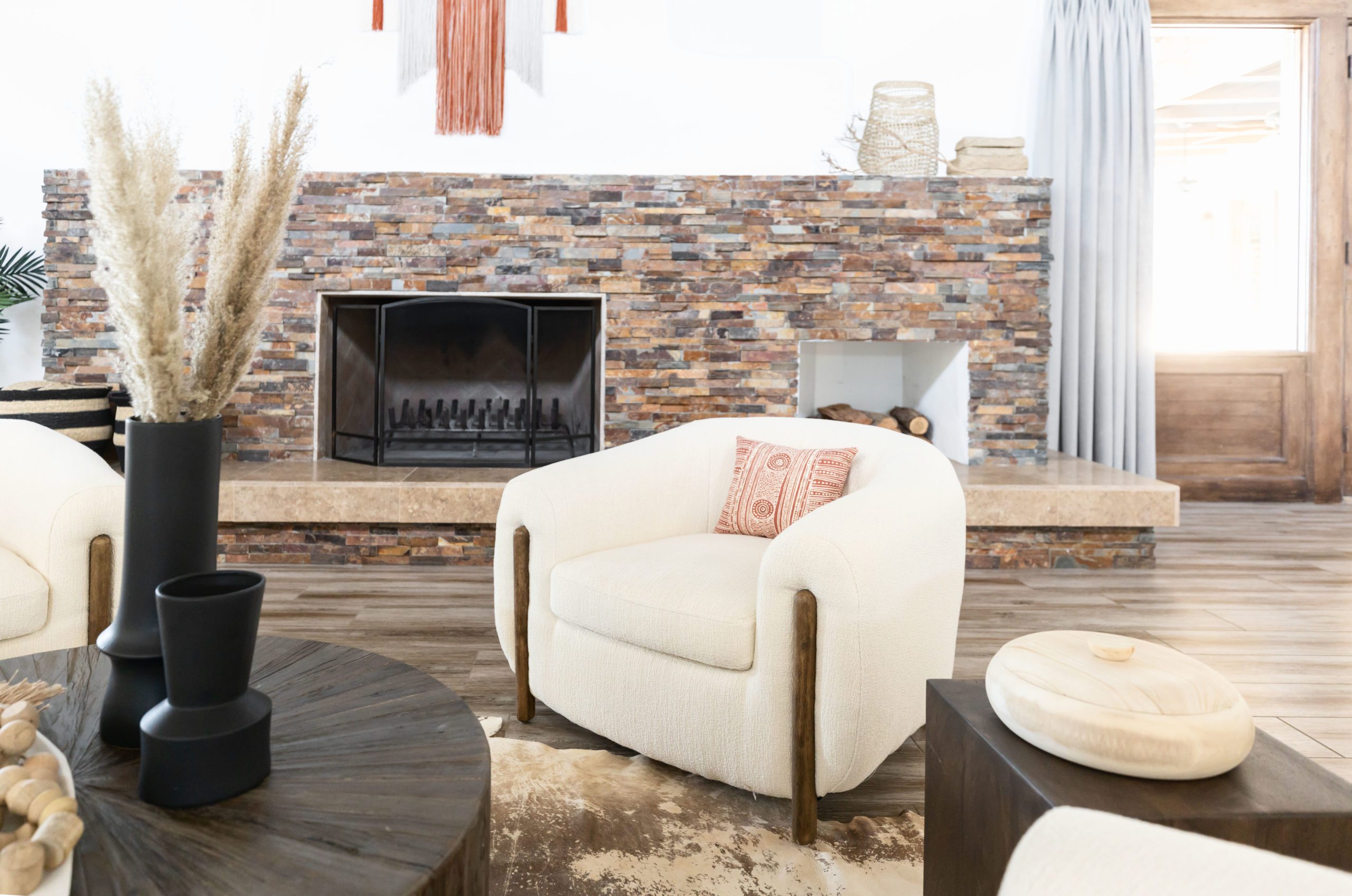 Modern southwest interiors are known for rustic and earthy aesthetics. Our designs feature wood furniture, handmade items, and rough textures like stucco or adobe walls. These elements add character and warmth to your space, making it feel both inviting and authentic.
Our designs often feature modern kiva fireplaces, pottery, cowhide rugs, and cactus. These details bring a unique charm to your space, celebrating the rich cultural and natural heritage of the Southwest.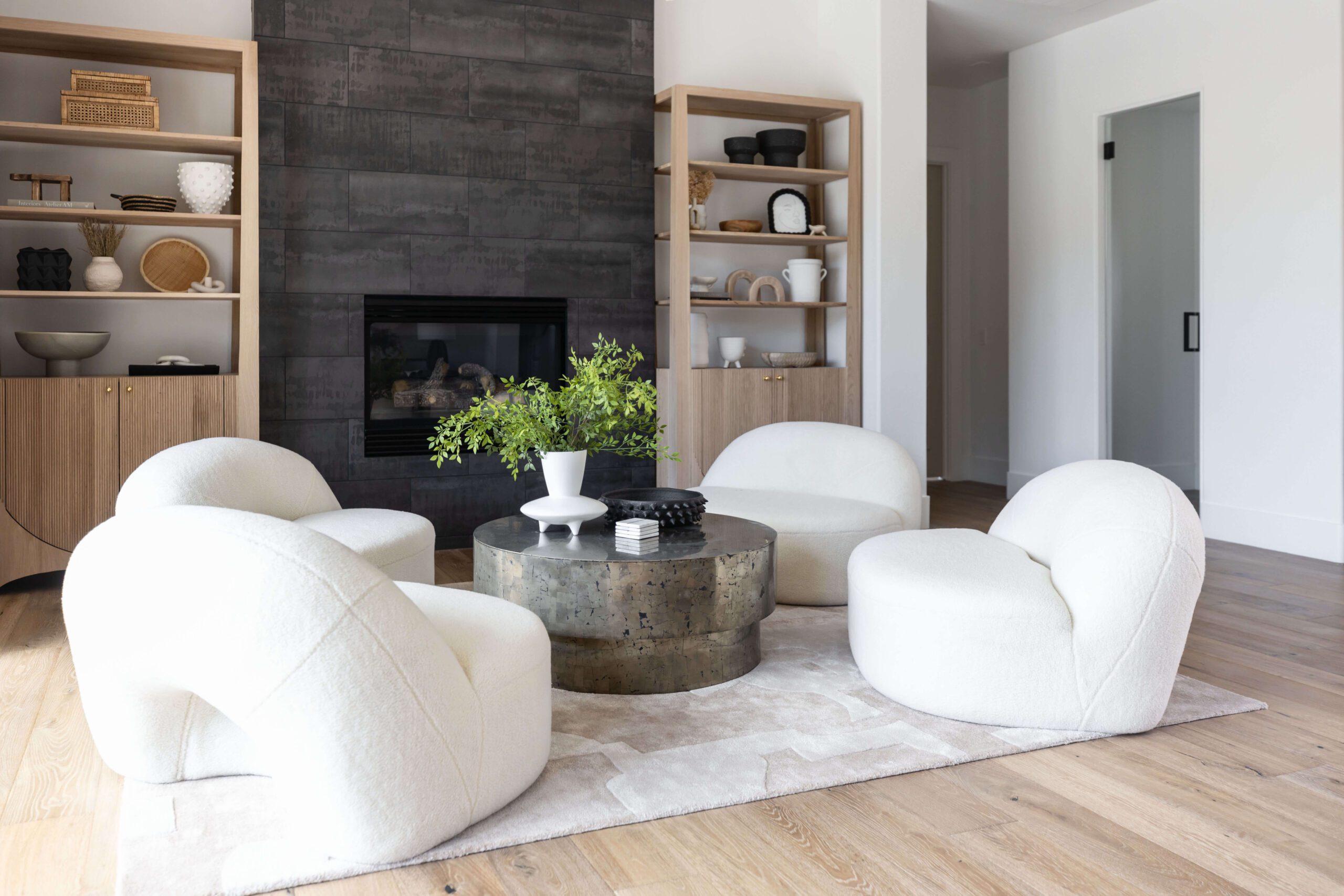 Your picture-perfect dream home is so much closer than you think. From the initial concept to the final touches, our modern southwest interior designers are able to bring your home to life and ensure a seamless flow from your kitchen interior design to your great room interior design.