NEW HOME BUILD + FURNISHINGS
Project Name: The Estates
Type: Full Home Furnishings
Location: Scottsdale, Arizona
GOAL
We set out to modernize this Scottsdale home with fresh, current, stylish furnishings that infused glam elements in each room for the ultimate wow factor. We made each space approachable + inviting with thoughtful elements like custom drapery, modern wallpaper, eye-catching light fixtures, wood details, and custom cabinetry.
SPACES
Kitchen, Living Room, Foyer, Master Bedroom, Office + Family Room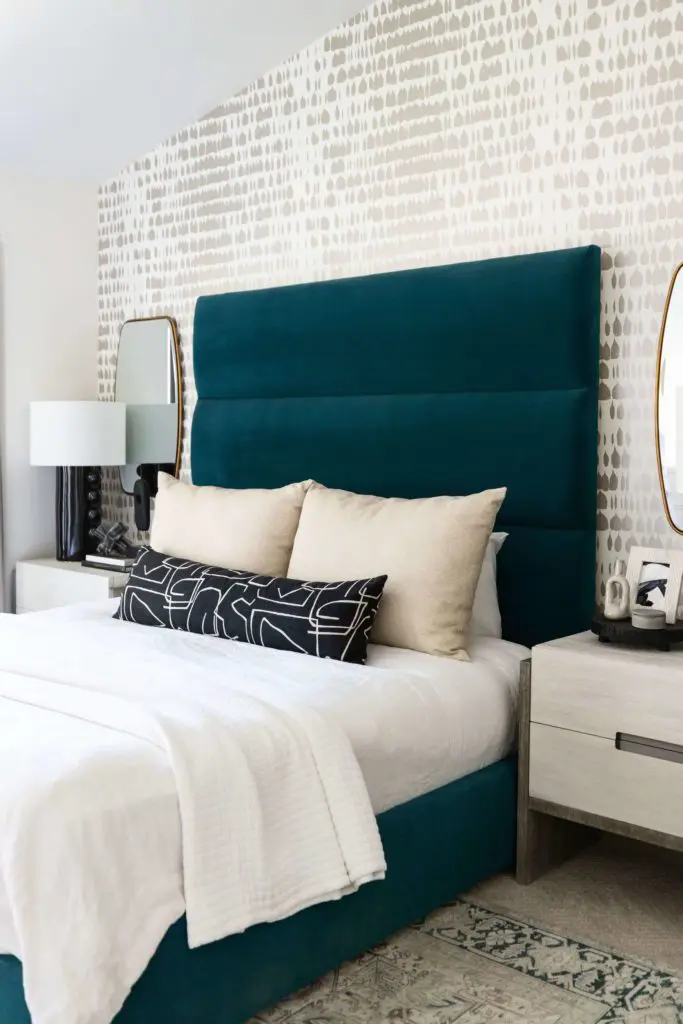 We believe your home should make you feel your bravest, boldest self and also be a refugee that feels familiar and nurturing.
INSPIRATION
To design a chic and cozy abode that effortlessly doubles as a functional home office.
CONCEPT
We transformed this home, infusing it with a warm and welcoming ambiance. As legal counsel for a prominent beauty brand, our client required an office where she could excel, feel motivated, and unleash her full potential. Thus, we crafted a workspace that exudes just the right amount of drama and edge, while also embracing unparalleled livability. We carried this design concept throughout the rest of the house, creating a harmonious flow in every space.