Today we're sharing a design trend that you're going to want to weave into your interiors ASAP. Dating back in popularity for centuries, rattan is a natural material commonly woven into wicker. Formerly used to accessorize a home's outdoor areas, rattan is now making it's way inside and we can't help but swoon over the organic and serene feel it adds to a room. Read on for four ways to incorporate this trending texture into your home!
Rattan Furniture
One way we've been incorporating rattan into recent client projects is through furniture. In our Montevista Project, we incorporated a large rattan cabinet to serve as the focal point for this room. Our clients couldn't get enough of the soft, textural twist this modern piece added to the space!
Rattan Accessories
If you're not convinced you love rattan enough to commit to investing in large furniture pieces, try incorporating pops of this material into your home through accessories! Whether styled on a shelf or hung on a wall, small details, like this storage box, are perfect for bringing a touch of warmth and texture into any space.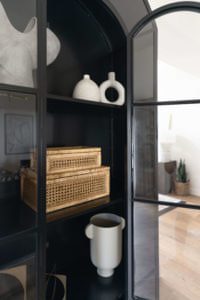 Rattan Seating
In the heart of our Ironwood Project's kitchen, we incorporated counter stools with rattan on the back rest. Subtle yet striking, this detail brought a refreshed and modern take on retro into the space. We love how it tied together the neutral tones incorporated throughout the surrounding kitchen!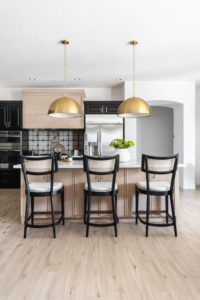 Rattan Lighting
Though commonly woven into wicker, rattan is a versatile material that does not always have to be. Consider incorporating the material into your home as lighting! We styled this strong and durable vine in our Fairway Project's family room as an intricate and modern light fixture. Chandeliers are like the jewelry of your home, and we love how this unique fixture instantly draws guests in.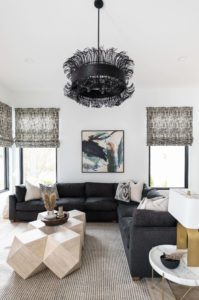 We hope you found this blog post helpful in learning more about how to incorporate rattan into your home. For more design trends, tips, and project reveals, subscribe to our newsletter and follow us on Instagram.
Cheers!
The Living With Lolo Team