NEW HOME REMODEL + FURNISHINGS
Project Name: Ironwood Dr
Type: Full Home Remodel + Furnishings
Location: Scottsdale, Arizona
GOAL
Our goal for this Scottsdale interior design project was to modernize this 1990s home, transforming its style and maximizing its functionality. We made minor structural changes to elevate the footprint then added custom cabinetry and new countertops. We created a serene, organic feel with lots of textures and added touches of glam throughout for a luxurious vibe. Modern furnishings, custom drapery, and exciting lighting choices complement the upgraded layout while exuding an inviting, comfortable feel.
SPACES
Kitchen, Living Room, Foyer, Dining Room, Family Room, Master Bedroom, Master Bathroom, Powder Bathroom + Outdoor Living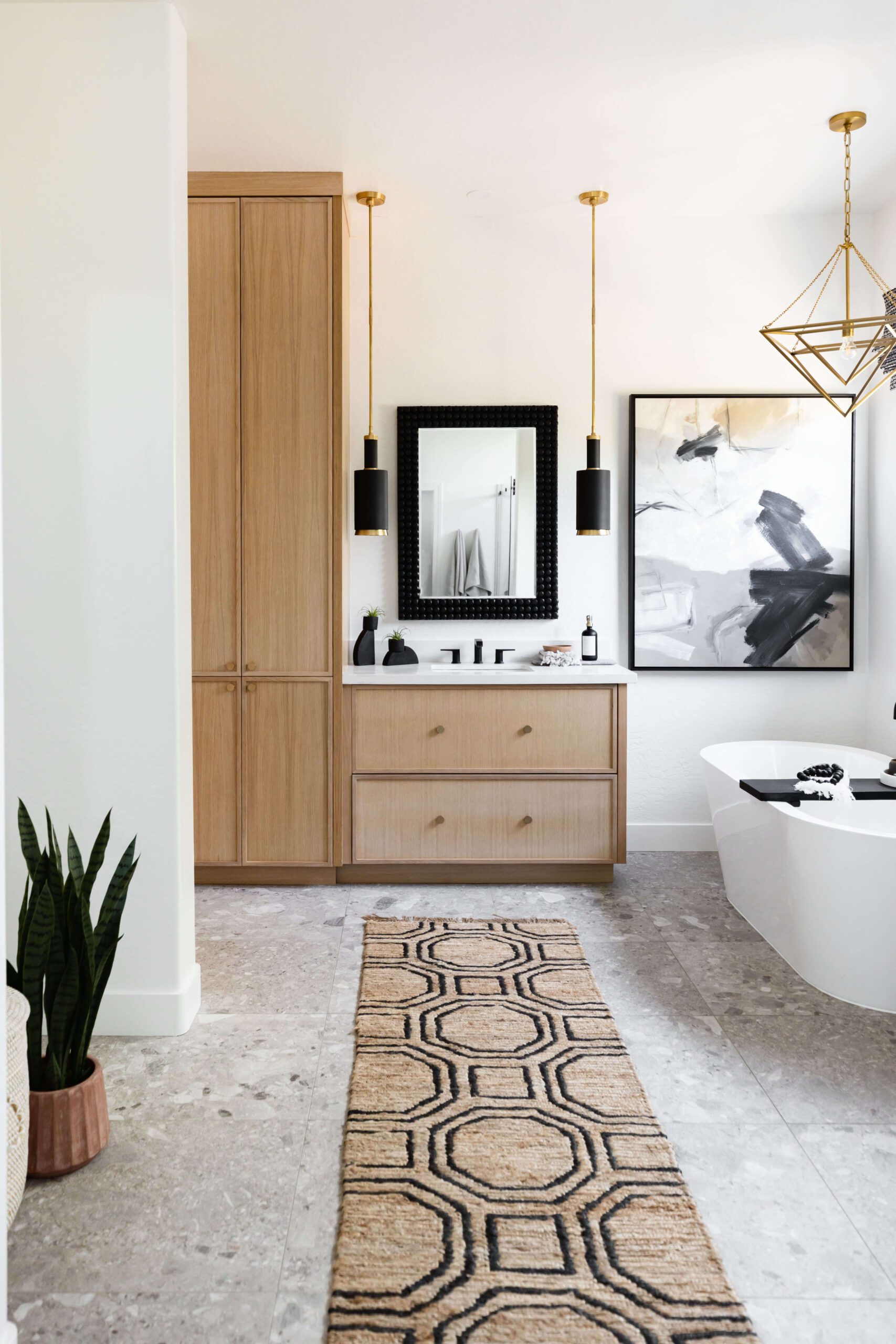 We believe your home should make you feel your bravest, boldest self and also be a refugee that feels familiar and nurturing.
INSPIRATION
Our client sought an affordable remodel that would give a modern touch to their home, all while maintaining its functionality and practicality. 
CONCEPT
For this remodel, we placed the utmost priority on the kitchen and master bathroom. We also dedicated attention to the main fireplace to create a truly breathtaking impact. Enhancing the space further, we incorporated new furnishings, resulting in a sense of completeness that truly elevates the overall ambiance.