In our last post, we started to take you through this vacation home in Paradise Valley. A young family, who lives in Canada full time, bought this house to enjoy some time in the sun, but it needed some updating.
You can take a look at the living room and dining room in this post [insert link], and below, we're revealing the reading room, master bedroom and outdoor space.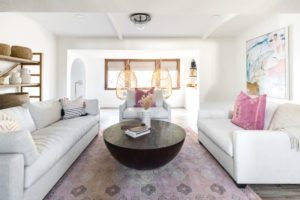 The reading room provides a separate space for the family to relax, read books or even play board games. Sofas and a comfy chair surround a coffee table, and two hanging chairs make for a fun nook. More shots of Southwestern patterns in the pillows and rugs provide a perfect touch to tie into the interior theme.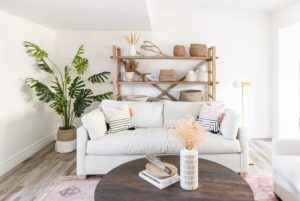 In the master bedroom, we created a relaxing oasis in the desert. We installed a custom bed and added some leather nightstands and a dresser to complement it. A beautiful grasscloth wallpaper on the walls provides a subtle Southwestern vibe. And last but not least, a separate seating area next to the fireplace features sleek, modern chairs and a neutral fabric ottoman.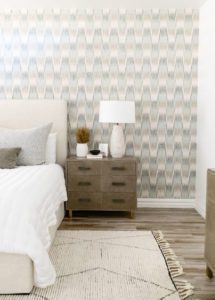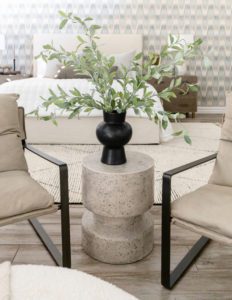 In the home's exterior living space, we wanted to let the beautiful views of Camelback mountain speak for themselves by keeping the decor simple and comfortable. White-cushioned wooden chairs surround the fireplace, while several neutral chaises provide additional places to lounge. A hint of turquoise in a hanging chair and artwork then brighten up the space overall as well.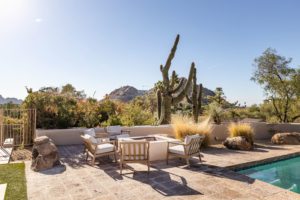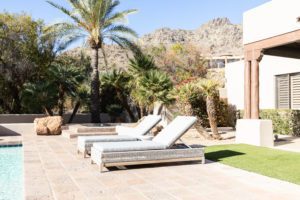 Do you love this home's Southwestern style? Let us know in the comments!