Designing this unique and sophisticated, yet playful, home for one of our mature female clients was a highlight of our 2020. It was a creative project and the client really trusted us to create the perfect space for her. She allowed herself to step outside of the box, which we love and ran with!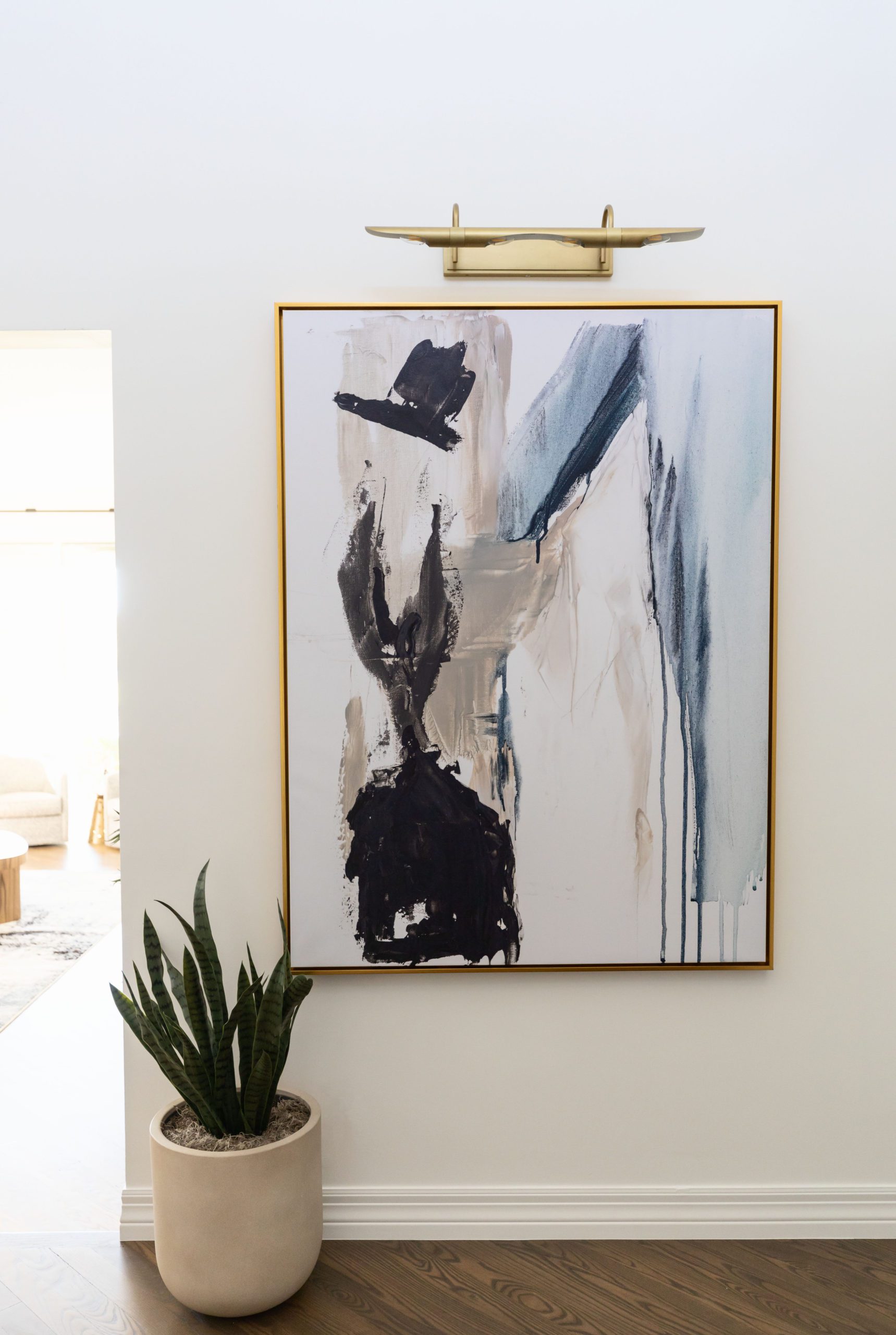 Stepping into the entryway, we set the scene for the entire home. While the art steals the show here, the sideboard and accessories complement the look, creating a vignette full of texture and earthiness. Our client absolutely loved this scene and we used it as inspiration for the rest of the design.
Moving into the dining room, eclectic pieces merge together to create a design full of conversation starters. The piece of art on the wall is something that the client already owned and wanted to incorporate into her space. With the addition of the glamorous gold and crystal light fixtures, plus a more neutral rug, dining chairs, and table, the whole look came together beautifully.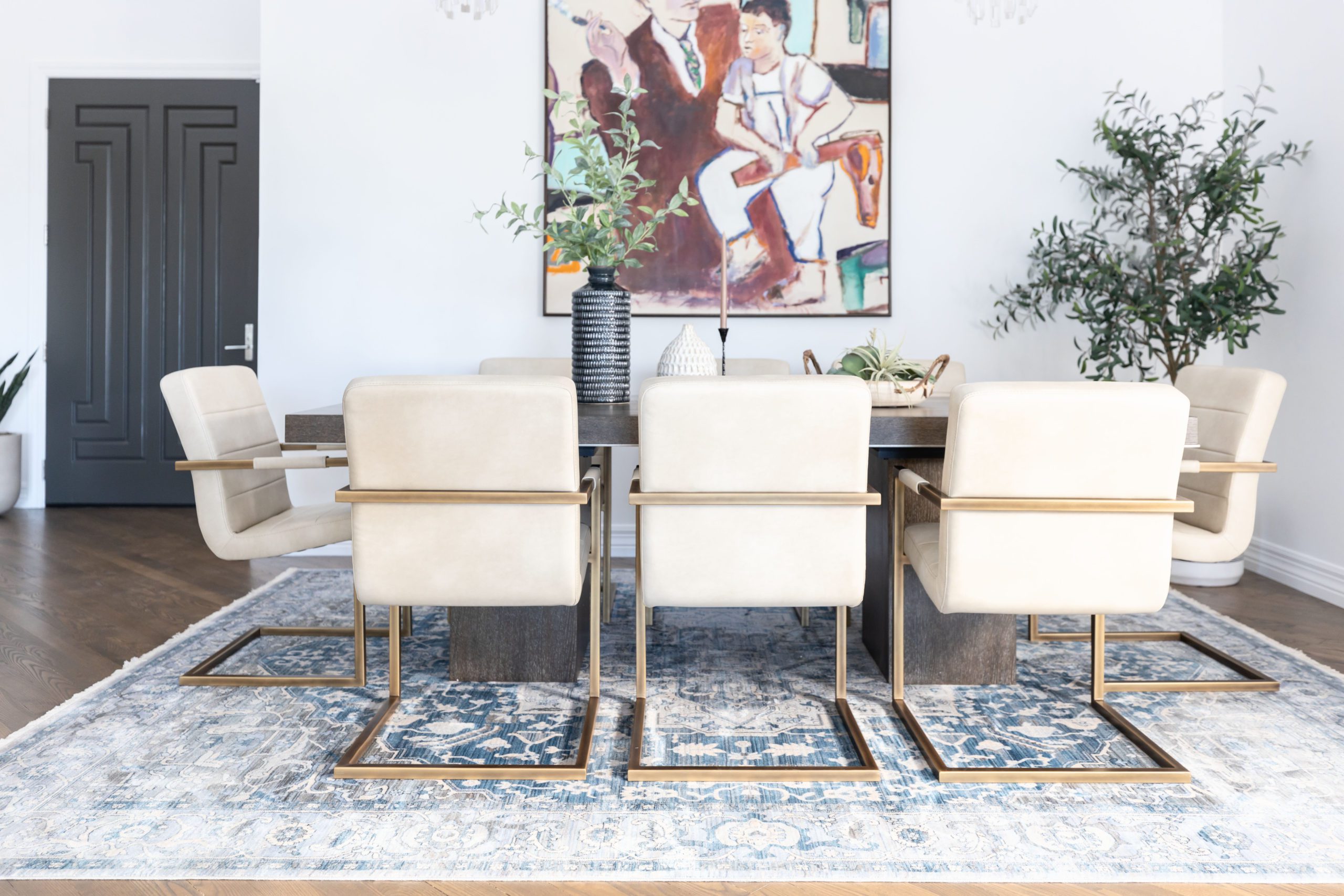 The living room centers around this comfortable custom sectional, which just begs people to come and sit down. Shots of blue throughout the space bring a freshness but still creates a serene vibe. The client requested swivel chairs positioned by the fireplace so she could sit and look out of the window. Luckily, these chairs — which feature a blue dot pattern — were our favorite, so they inspired the rest of the room's design.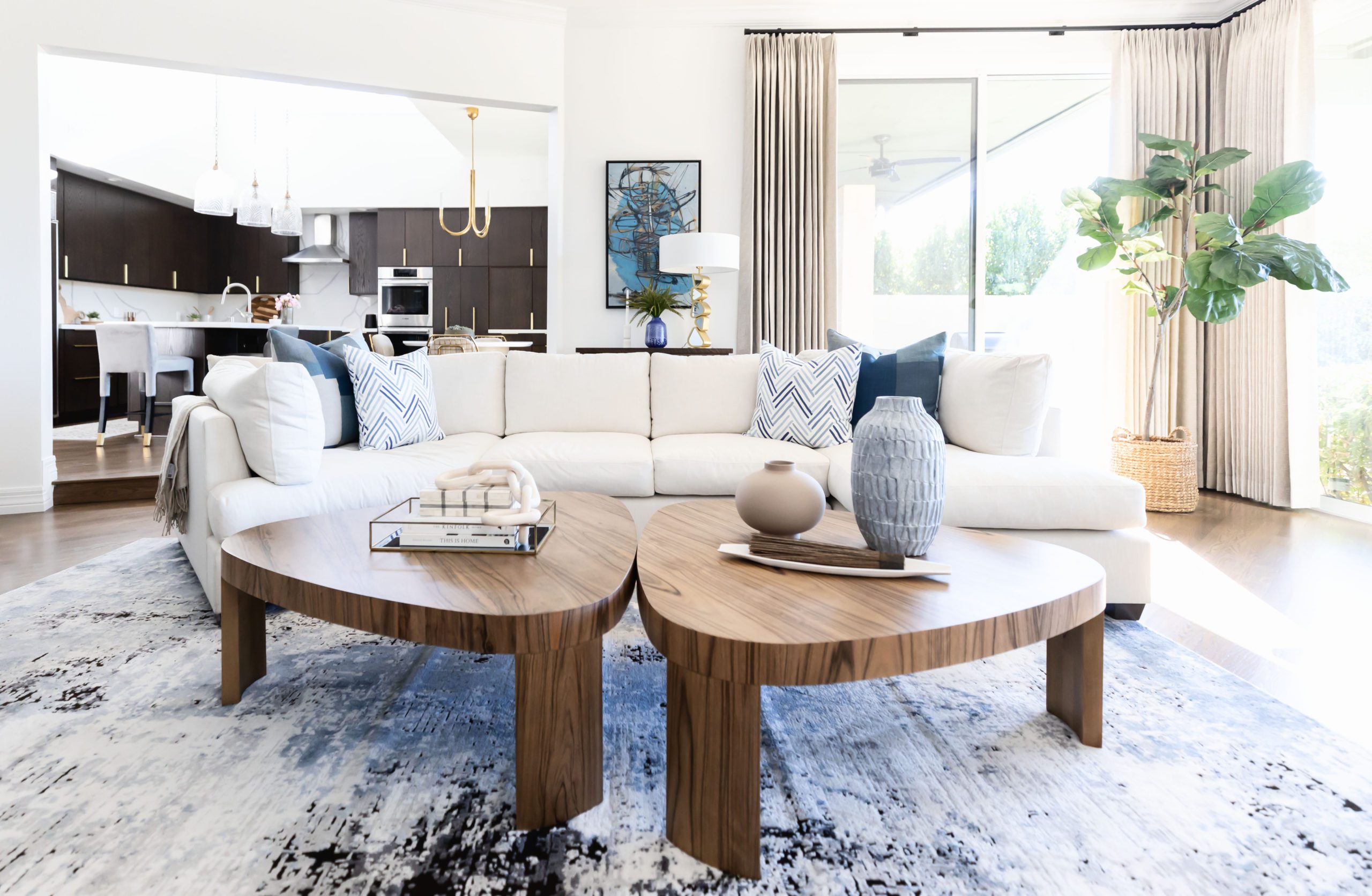 In the beautiful, bright kitchen, we installed updated cabinets and countertops, rich, warm wood floors, and statement lighting. The client was unsure about the light fixture above the dining table at first but ended up trusting us and it worked out perfectly! The unique round dining table with a mixed material base, plus the upholstered chairs with the gold frame, help make this space sophisticated yet totally hip.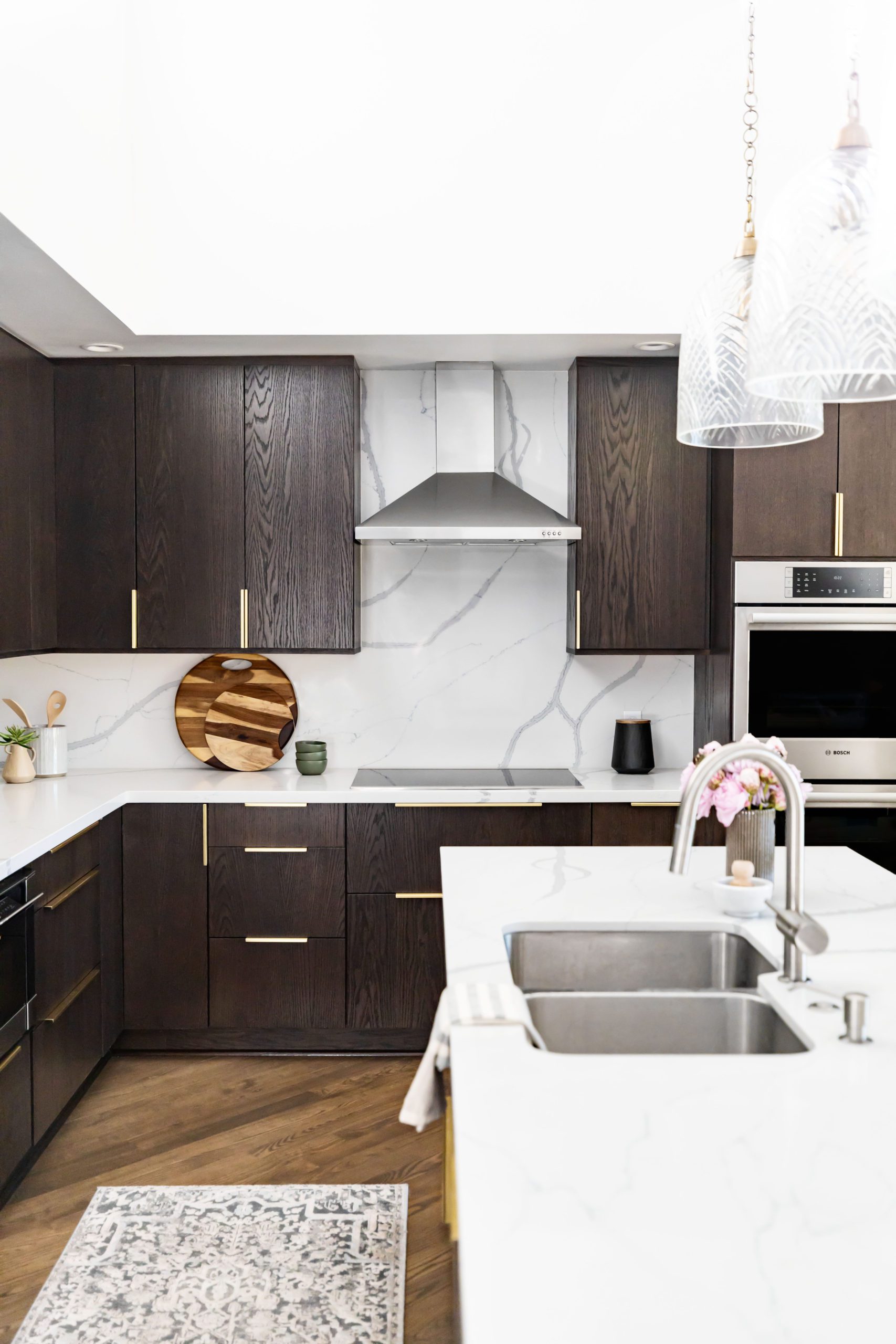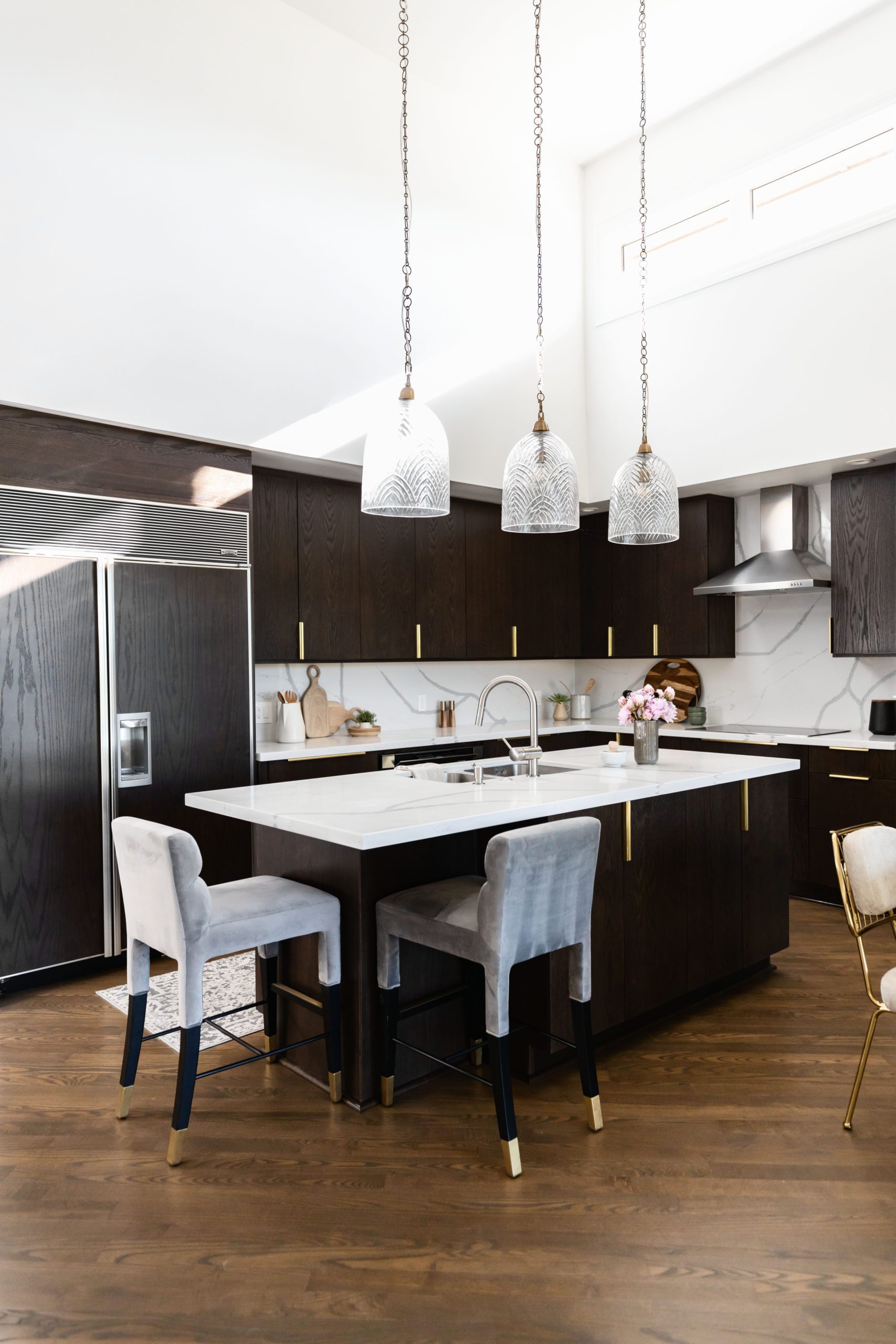 Love this home as much as we do? Watch for part 2 of this project reveal coming soon, where we'll cover the bedrooms and bathrooms.