Our Top 6 Cabinet Design Picks that Balance Form & Function
If you've been keeping up with Living With Lolo for a while, you'd know how much we love balancing beauty and function. Keep reading to discover a few of our top cabinet picks!
Stylish Decorative Office Cabinet
As the owner of a local real estate brokerage, the client from our Monte Lindo Project needed a dedicated space to dive into his craft in the comfort of his own home. Because we recognize how important it is to be inspired by the interiors around you, we filled the home office with masculine elements like this stunning iron cabinet with an antique gunmetal finish. The glass doors made it perfect for displaying timeless home decor and treasured items.
Functional Arched Metal Cabinet
We love incorporating unique shapes into our clients' interior design projects for added interest. This metal cabinet's arched structure and stark contrast was the perfect design statement to include in our Fanfol Project's mid-century modern home.
Rattan Cabinets are Perfect for Storage and Staging
Here's a statement piece you're going to want to weave into your interiors ASAP! In our Montevista Project, we incorporated a large rattan cabinet to serve as the focal point for this room. The near-opaque cabinet doors made it the perfect space for hiding not-so-glamourous household goods. Plus, our clients couldn't get enough of the soft, textural twist this modern piece added to the room!
Beauty, Form, and Function Meet in this Light Wood Entryway Cabinet
Your entryway sets the tone for your entire home, so it's important to make a strong first impression for your guests. In the entryway of our Mashall Ave Project, we styled this stunning wooden cabinet. Warm and light in color and filled with impressive details, this piece instantly draws and welcome guests in.
Black Fluted Cabinet for Bar or Dining
Upgrade your bar cart to the next level with this fluted cabinet. Comprised of subtle yet striking details, this piece in our Calle de Pompas Project is perfect for storing all of our wine and dine needs in style. We styled this wooden bar in the dining room of our client's home to not only fill in wall space but also ensure convenient access.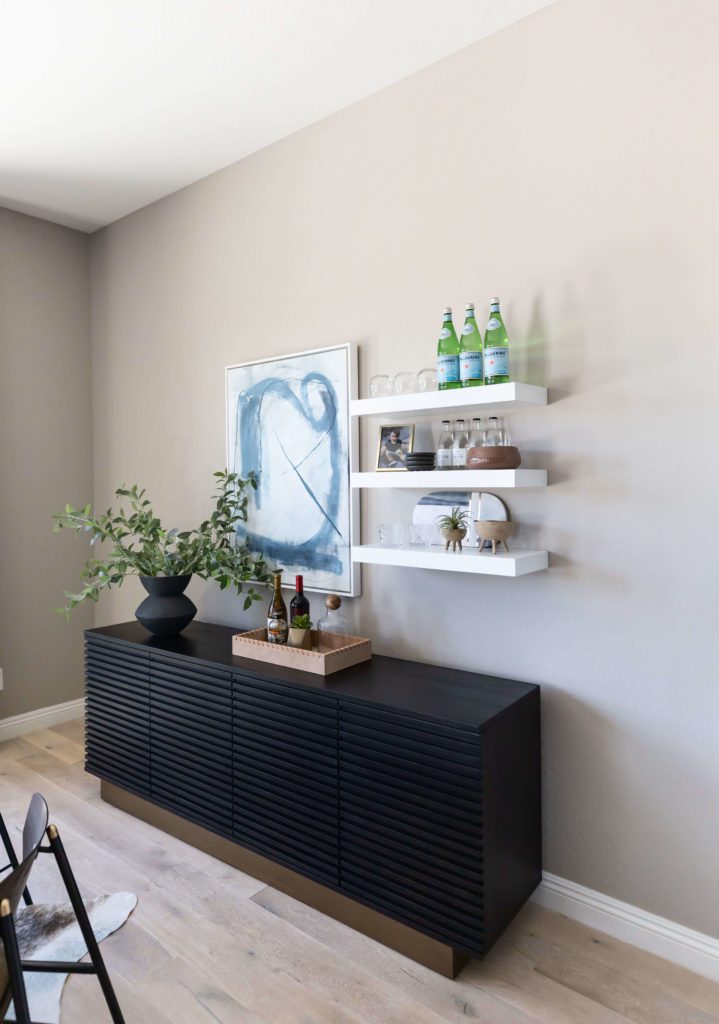 Stunning Acrylic Bar Cabinets
In our Silverleaf Project, we added an acrylic bar, perfect for housing our clients' entertainment needs. Whether it's their favorite aged wine or go-to game to pull out when guests arrive, an opaque cabinet setup like this one is designed to support all of their storage needs.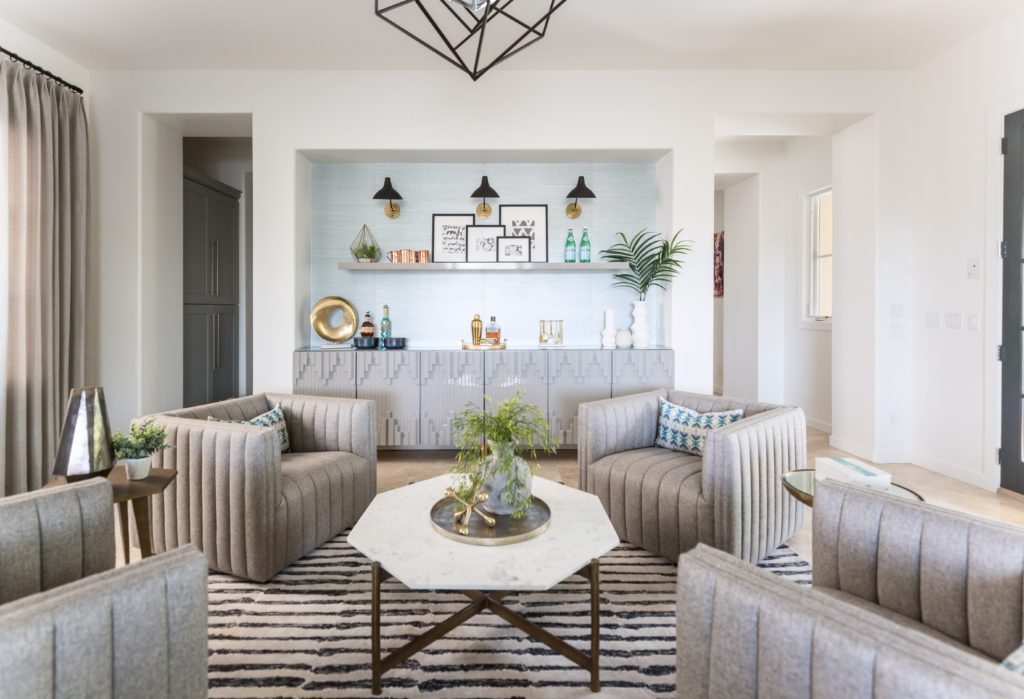 We hope this blog post helped you gain some inspiration on how you can incorporate cabinetry into your home! For more design trends, tips, and project reveals, subscribe to our newsletter and follow us on Instagram
Cheers!
The Living With Lolo Team