Understanding and Planning Your Kitchen Renovation Costs
Kitchen Renovation Costs are a common question when embarking on the journey of designing your dream kitchen. At Living With Lolo we can make it an exciting endeavor. We're committed to helping you turn your kitchen visions into reality while also keeping your budget in mind. Let's delve into the various factors influencing kitchen renovation costs, providing insights and ideas to create a culinary haven without breaking the bank.
Take a look at Project: Monte Lindo Part 1 to see a full kitchen remodel by Living With Lolo.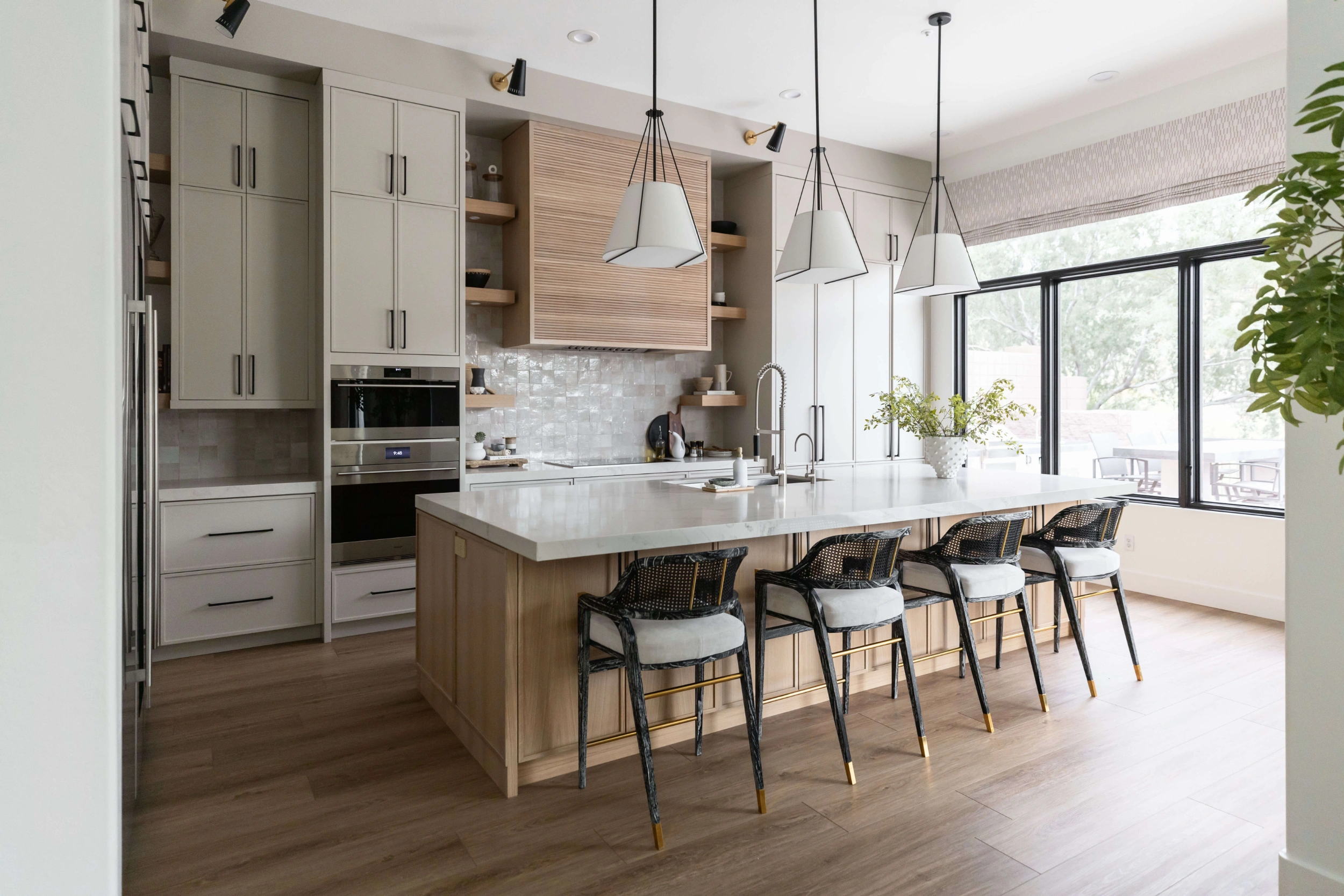 Understanding the Essentials: Breaking Down Kitchen Renovation Costs
Before diving into the specifics, it's crucial to recognize that kitchen renovation costs can vary significantly based on factors such as the size of your space, the extent of the renovations, and the materials you choose. At Living With Lolo, we'll work within your budget to help you transform your space into a chef's dream.
The primary components contributing to the cost include cabinetry, countertops, appliances, flooring, and labor. Cabinets tend to be a substantial portion of the budget, and their material, style, and size can influence their price. Similarly, high-quality countertops like granite or quartz can also drive up costs, although they offer durability and elegance that can be well worth the investment.
Creativity in Cost Savings: Smart Strategies in Kitchen Renovation
While kitchen renovation costs can add up, there are various ways to achieve your dream kitchen without overspending. Here are some cost-effective strategies to consider:
Refacing Cabinets: Instead of entirely replacing cabinets, consider refacing them by changing doors and drawer fronts. New hardware can quickly give your kitchen a fresh look at a fraction of the cost.
Mixing Materials: Opt for a combination of high-end and more budget-friendly materials. For example, you might splurge on premium countertops while choosing more affordable flooring options.
Open Shelving: Introducing open shelves in place of upper cabinets can be both stylish and cost-effective. It reduces the need for costly cabinetry while adding a trendy touch to your kitchen.
Our past journal talks about  how to make your home look more modern in only 5 tips. It's easy to control kitchen renovation costs with Living With Lolo.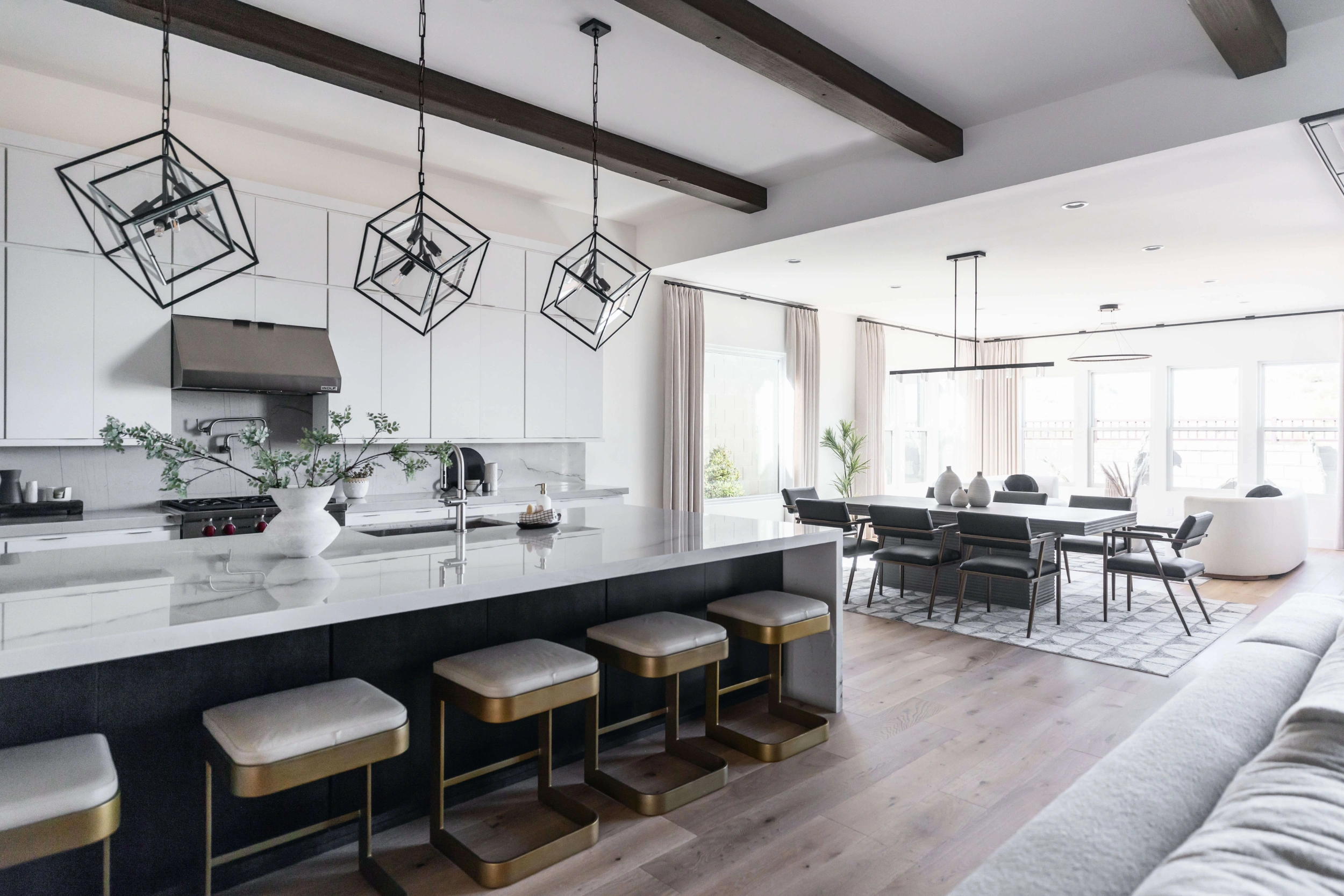 Budgeting Wisely: Planning and Prioritizing Your Renovation Costs
Living With Lolo will help you manage kitchen renovation costs effectively using meticulous planning and prioritization. Let Living With Lolo help you start by setting a realistic budget based on your financial capabilities. Next, we'll create a detailed breakdown of all expenses, including materials, labor, and unforeseen contingencies.
At Living With Lolo, our specialty prioritizes essential elements that align with your vision for the kitchen. If a top-of-the-line range is crucial for your inner chef, we'll help you allocate a significant portion of the budget to appliances. On the other hand, investing in harmonious cabinetry and countertops might be a priority if you value aesthetic cohesion. Living With Lolo can provide realistic kitchen renovation costs for any vision.
Designing your dream kitchen is a thrilling prospect, and understanding the potential kitchen renovation costs will empower you to make informed decisions. At Living With Lolo, we're committed to bringing your kitchen dreams to life while ensuring your investment is well-spent. By considering materials, labor, and creative cost-saving strategies, you can confidently embark on your kitchen renovation journey with Living With Lolo.
As you envision your culinary haven, remember that achieving your dream kitchen is not solely about the amount spent but how wisely you allocate your resources. With our expertise and your unique vision, we're here to help you strike the perfect balance between elegance, functionality, and budget. Contact Living With Lolo today to explore the possibilities and embark on the exciting path toward your dream kitchen.