Looking for a review showing you the different types of countertops but keeping finding information that doesn't address your needs? Well, we've got back here.
We have compiled a list of the Top 4 Different Countertops with their advantages and disadvantages so that you can easily make an informed decision when buying. Let's dive in.
1. Quartz Countertop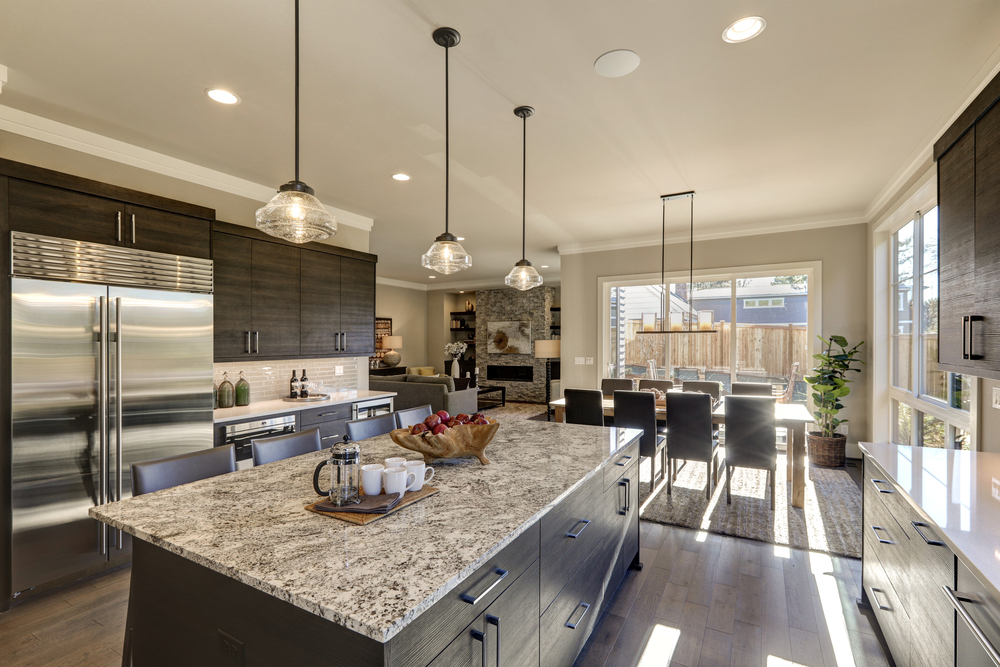 Guess what?
The countertop is an engineered stone that contains more quartz particles than other minerals. The stone is shaped into slabs and fixed with resin.
That's not all.
The engineered stone is has a non-porous surface that resists both scratching and staining. Besides that, it occurs in a vast number of colors to suit the taste and preferences of different people.
Lastly, a quartz countertop is more adaptable and offer high performance when compared to other materials used to make countertops.
Pros
Highly durable
Easy and simple to install
Resistant to staining and scratching
Result into uniform slabs after installation
Easy to clean with a damp cloth
Cons
Tend to be quite expensive
The countertop is heavy
Not immune to heat and direct sunlight
2. Marble Countertop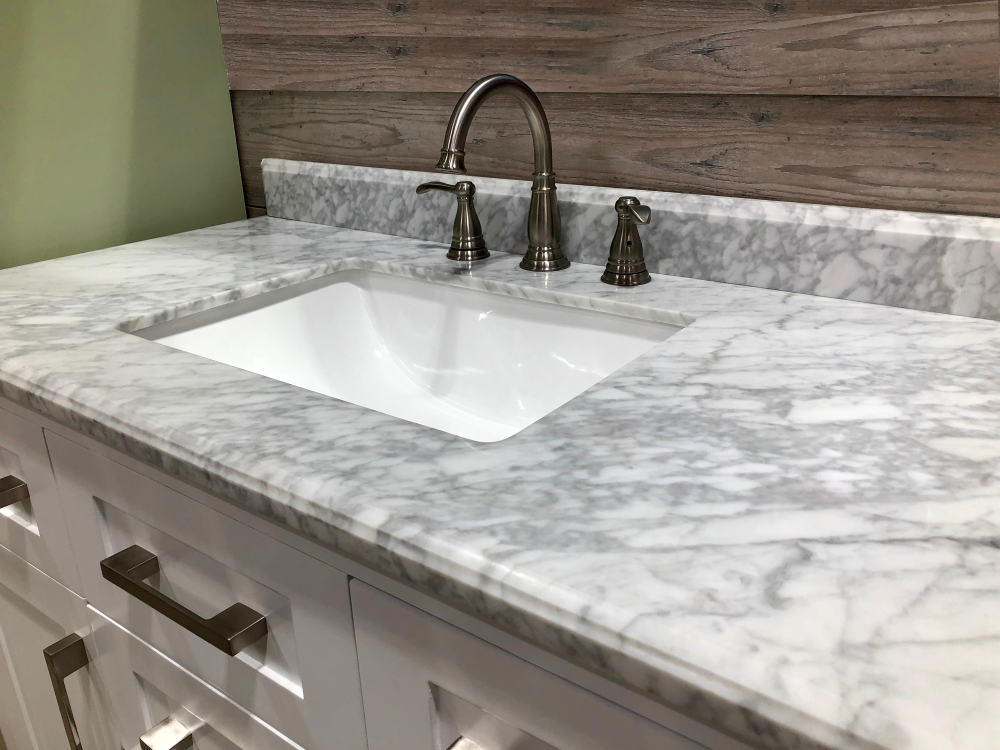 Are you thinking of installing a countertop in the kitchen or bathroom? It is only fair to ask if you could get a marble countertop.
The sheets of marbles tend to be unique, and this can help to bring out the luxurious outlook in the kitchen or bathroom.
However, they cannot be used in the whole kitchen since they are quite expensive and not resistant to staining as well as scratching.
Besides that, the marble tends to vary in size of the grains and the amount of veining. This is the reason behind the unique appearance.
Pros
Offers a luxurious outlook
Tend to be waterproof
Excellent resistance to heat
Highly durable when cared for properly
Broad-spectrum of colors and veining
Cons
Too costly
Installation tends to be quite difficult
Prone to staining and scratching
3. Granite Countertop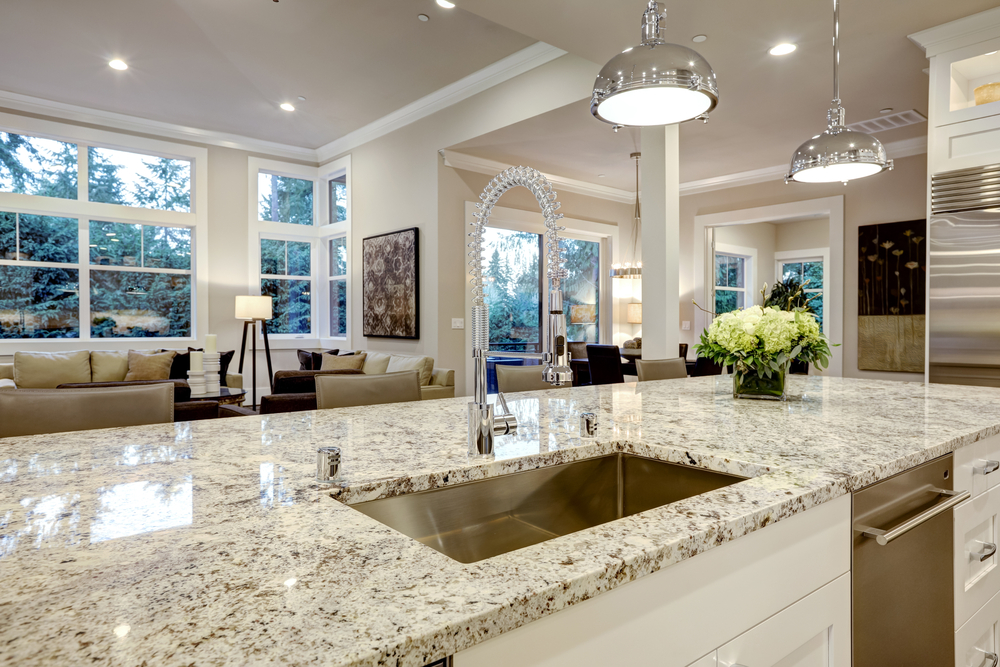 Granite is a popular material for making countertops since they are quite affordable. If you have a low budget, then this is the perfect choice for you.
The most beautiful thing is that the real help to bring out the elegance in the kitchen, and this is the reason why it can perfectly fit in any kitchen design layout.
Granite is composed of different minerals hence too abundant in the spectrum of colors that help to foster attractive appearance after installation.
Pros
Help to beautify countertops
Ecofriendly countertop since it is extracted from natural materials
Quite durable and robust
Easy to clean with a damp cloth
Resistant to heat, stain, and scratches
Cons
Slabs tend to have imperfections after some time
Make knives to become blunt when cutting through it
Not ideal for DIY installation
Corners prone to breakage when something heavy fall on it
4. Soapstone Countertop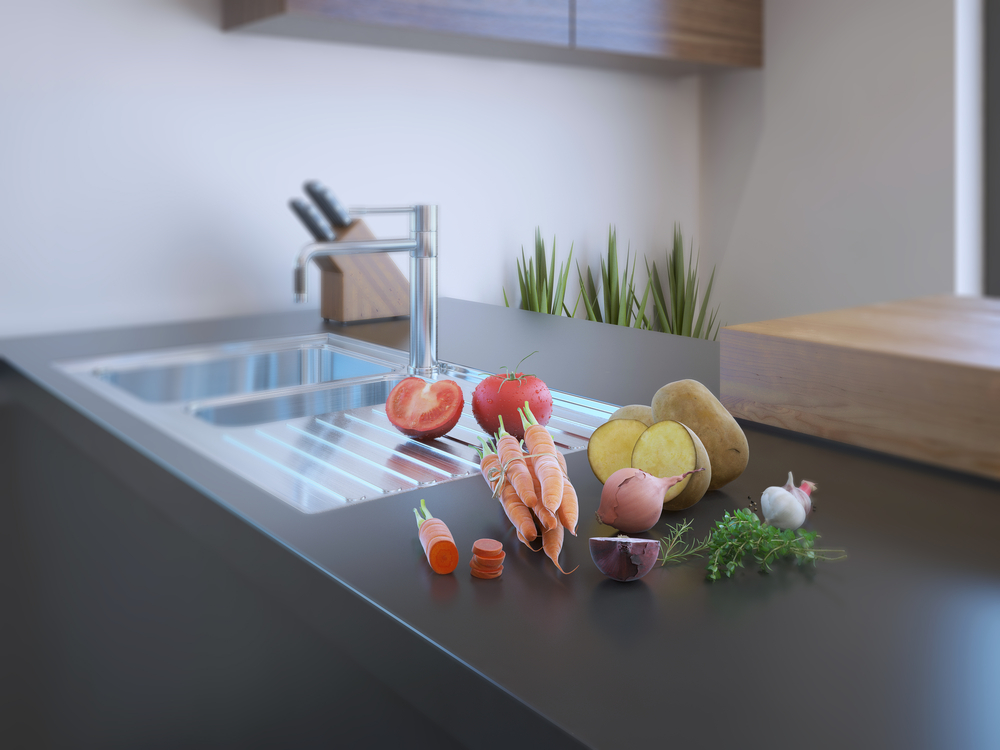 Another excellent material for countertops which is eco-friendly since it is extracted from natural materials.
Soapstone material is ordinarily dark gray that offers an excellent alternative for those people who want a smooth and silky feel.
The antique-like patina feature tends to make the kitchen quite attractive regardless of the design style. Besides that, the soapstone can also be used as a sink material.
One thing that tends to blow the mind of people is the ability to resist stains and the strength that enhances durability.
Unfortunately, the antique-like characteristics are non-resistant to scratches, and this is the reason why you need to be extra careful when using the countertop.
Pros
Highly resistant to stains
Wide range of colors for attractiveness
Relatively resistant to heat
Simple to correct damages by sanding out
Cons
Tend to darken with time
Not suitable for DIY installation
Need to be treated with mineral oil
If you're looking to do a little more research into choosing the best countertop for your kitchen, make sure you check out the scientific approach to choosing the best kitchen countertop materials.