Picking the right dining table to be both beautiful + functional in your home is paramount. That right balance between beauty and function is what will make your space work for the unique demands of your busy family and will also make your guests oh and aw when they come over for supper.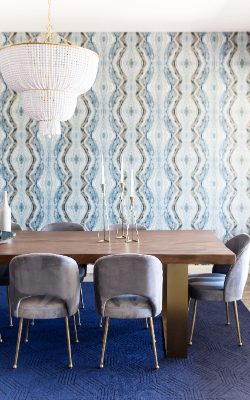 We love the juxtaposition of using chairs in one fabric and a table made from something completely different. No matching sets for us! We like to keep things interesting and mix + match. Here we used a durable velvet chair with a live edge walnut table that we had sealed for durability.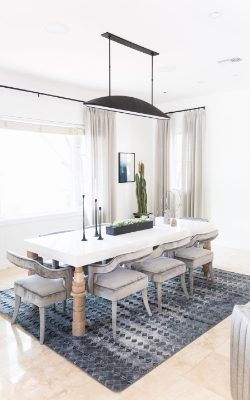 Always look for interesting detail on your kitchen table. This is likely one of the largest pieces in your home and you want it to make a statement. We fell in love with the unique stacked wood legs on this table + the contracting lacquered top.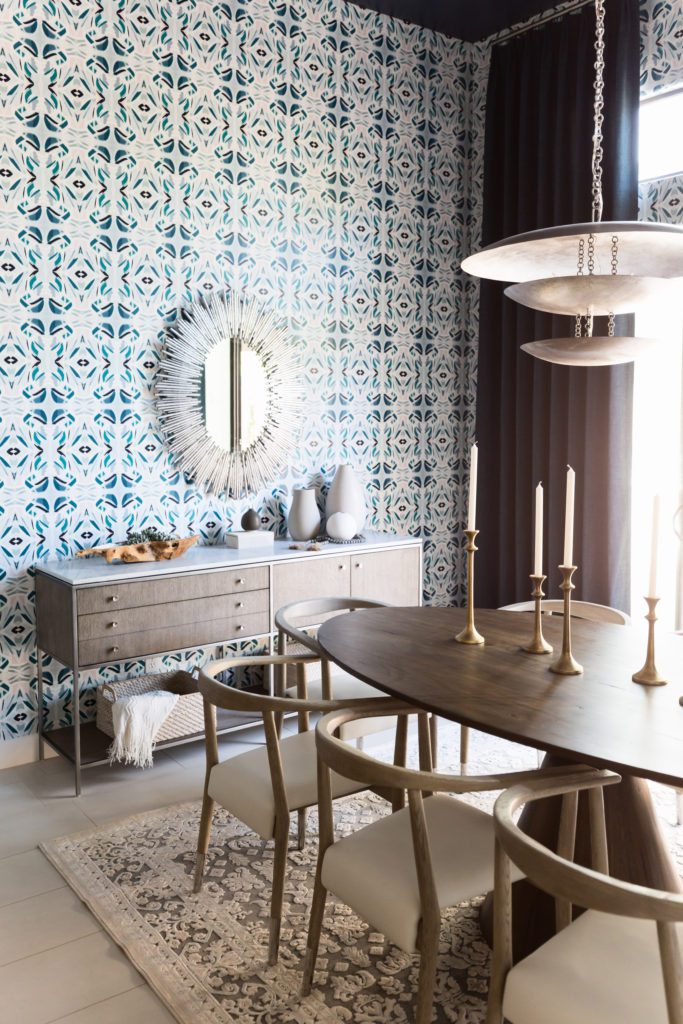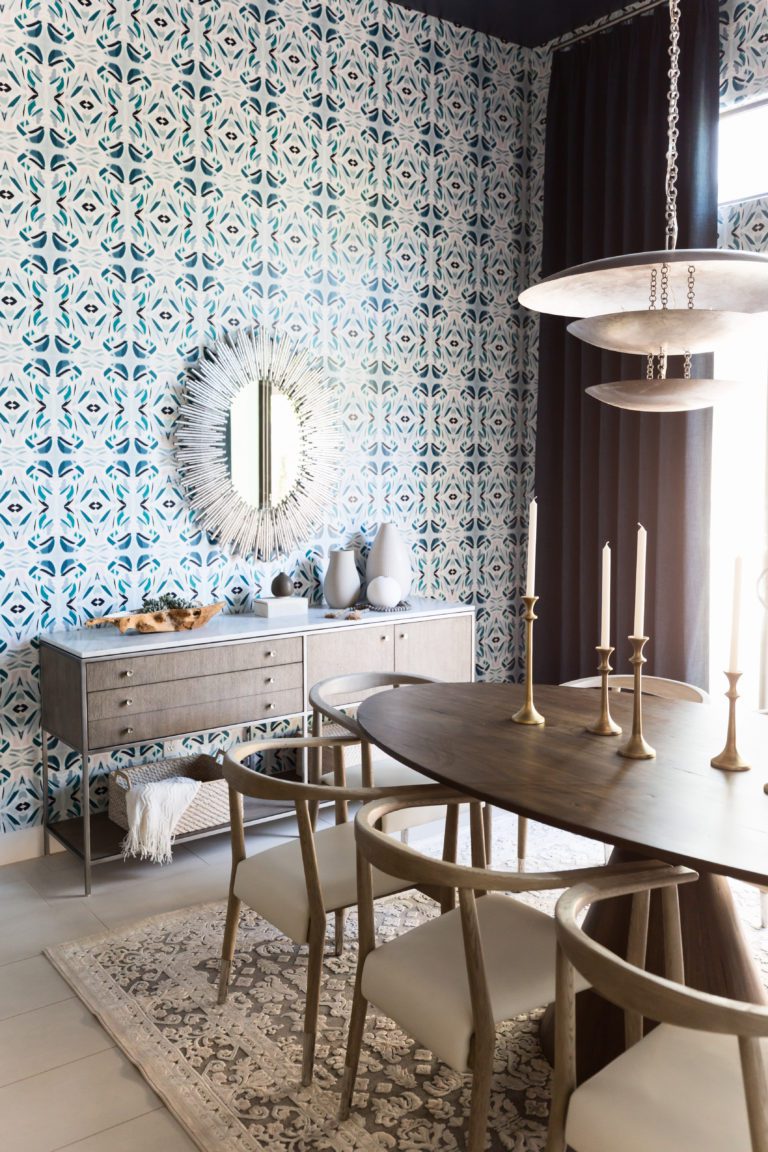 Don't be afraid to mix and match different tones of wood. We love how these lighter wood chairs contrast with the darker dining table. The contract makes your room feel collected and cozier.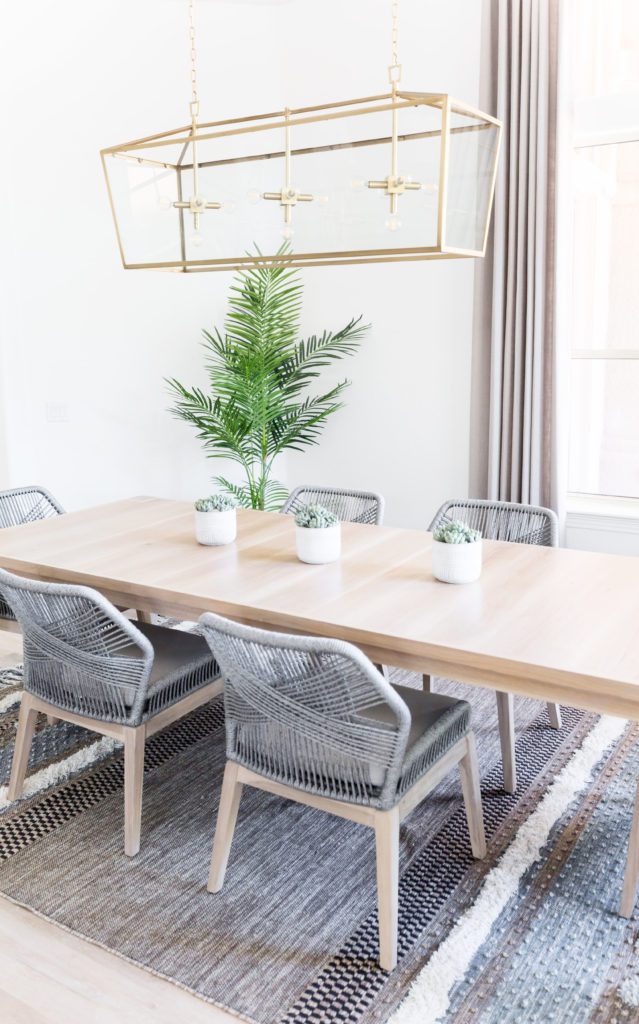 Know your family! If you have young kiddos, don't purchase a table that doesn't hold up well to spills and grimy hands hoping that your children will miraculously be able to live with it. It is going to drive you crazy! There are so many kid-friendly options these days. Choose something that is both beautiful but that will also withstand the test of time for your family and ultimately make your life easier.