Bathroom Redesign Ideas To Inspire Your Next Project
Ready for a bathroom redesign that merges the essences of sophistication and comfort? You're in the right place. At Living With Lolo, we believe every corner of your home should be crafted to embody your personality, and your bathroom is no exception. Join our top luxury interior design firm as we take a journey into the realm of bathroom redesign and delight you with a few ideas to elevate your space!
Idea #1: Find Ways To Incorporate Pops Of Color
When it comes to bathroom redesign, one of the most effective ways to breathe new life into the space is by incorporating pops of color. A well thought out color scheme can transform a dull and uninspiring bathroom into a vibrant and inviting space. While you design your bathroom, it's important to recognize the importance of deciding on a color scheme and how to add pops of color that make the design eye-catching.
The first thing on the agenda for your bathroom redesign should be a thoughtful color scheme. Whether you aim for soft, calming tones or bold, playful hues, sticking to a consistent color scheme has the power to create a cohesive story within your bathroom. However, don't let this stop you from adding touches of vibrance in creative ways. Time and time again, we've preached about finding innovative ways to do this. Our secret weapon for adding color contrast in a bathroom redesign is utilizing tiles, hardware, or decor like shower curtains, rugs, and art. Another bathroom redesign tip: incorporate colorful or bold pendant lighting to add texture or color variation.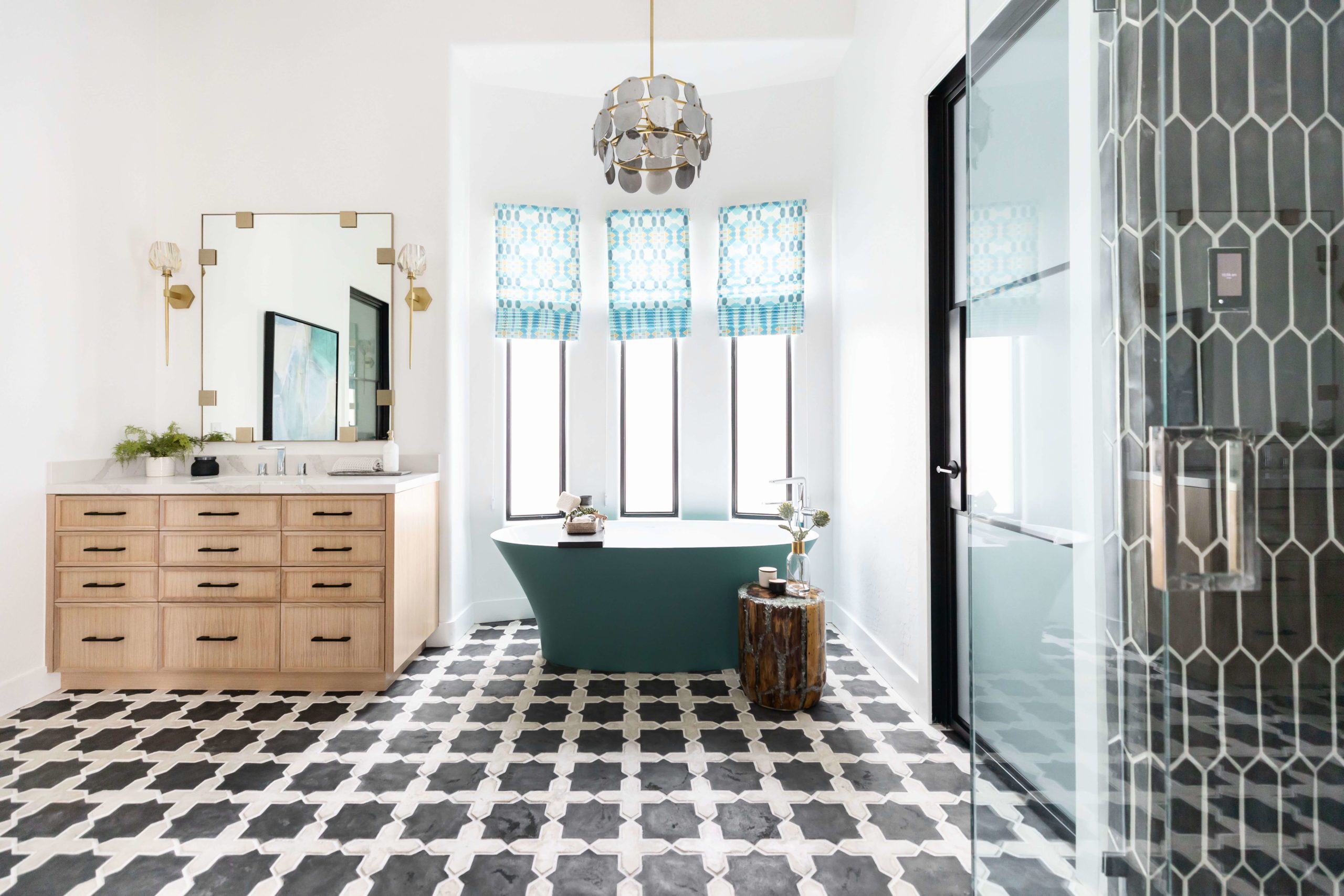 Idea #2: Upgrade Your Amenities To Enhance Luxury

What good is a bathroom redesign without luxury in mind? Picture this: your bathroom has a definitive color scheme and decor that keeps it captivating, yet cohesive. Now, it's time to start thinking about what upgrades are most fitting. Your bathroom should be a sacred space for starting your day and getting un-ready, so picking out the luxe details that are tailored specially for you and your routine is a top priority. 
It's the little luxuries that can take your bathroom redesign to new heights. In our Monte Lindo Project, for example, we incorporated His and Her vanities to ensure the couple had plenty of space while maintaining chic and glamour. From selecting the right vanity to installing dimmable lighting, a waterfall shower head, or heated flooring, adding personalized amenities to your bathroom redesign adds luxury to your everyday routine.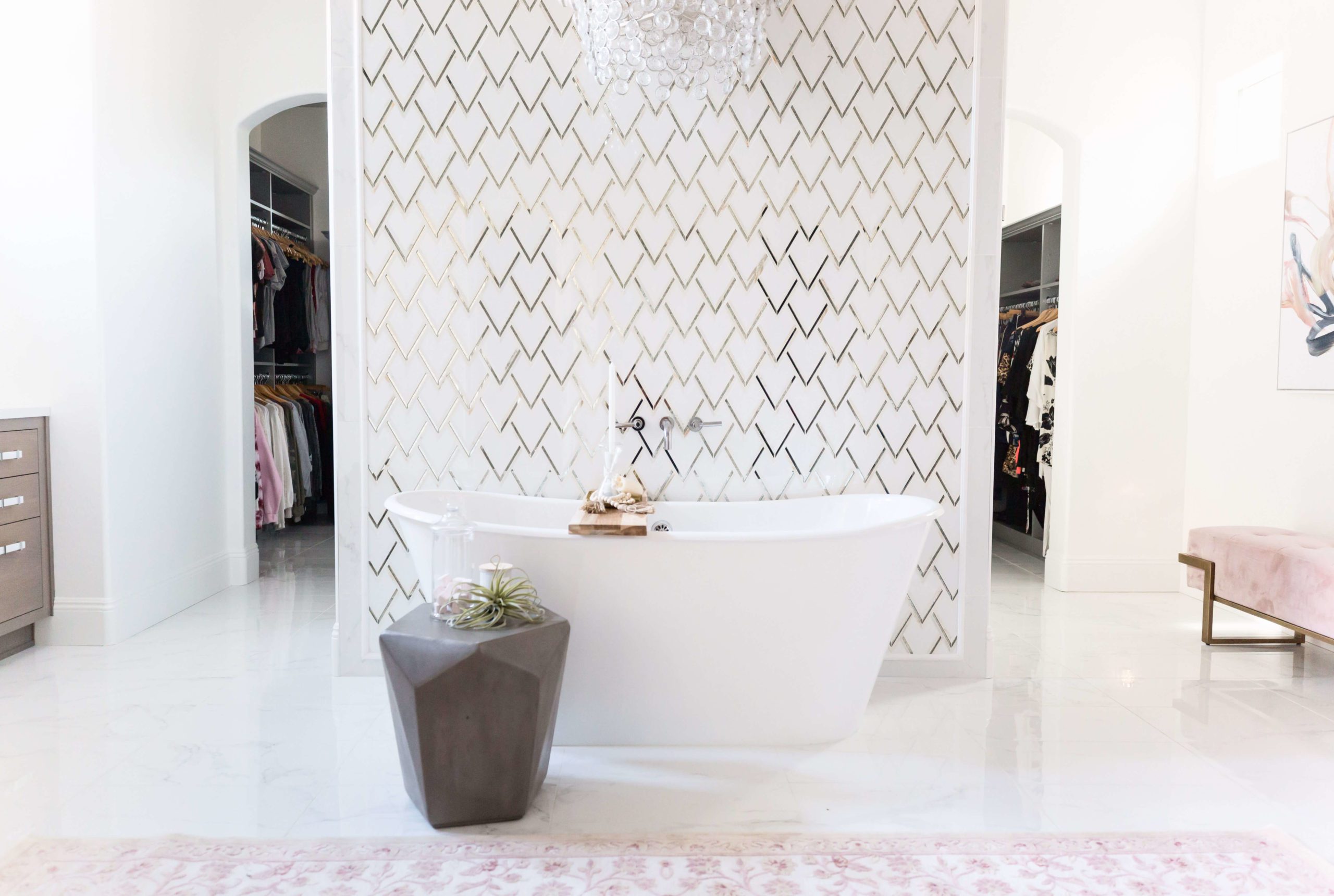 Idea #3: Make Your Storage Solutions Clever and Chic in Your Bathroom Redesign.
In a bathroom redesign, an often overlooked yet crucial aspect is storage. When creating a stylish space that is free of clutter, it's essential to get innovative with ways to seamlessly integrate storage solutions into your design. There are dozens of avenues to explore when it comes to storage solutions, but it can get tricky when you try to maintain a chic design. 
Idea #4: Work With A Professional To Maximize Space.
At Living With Lolo, we've become professionals in the art of concealed storage through built-in niches or vanities and mirrors with hidden storage. When working on a bathroom redesign from scratch, working shelving into the blueprint can be a lifesaver. If that isn't an option, finding vanities and mirrors that stray from your average static fixture helps keep your space trim and tidy. Another great solution for storage in your bathroom redesign is finding cabinets that are functional and fitting. You can find cabinets in a variety of styles that can further enhance your bathroom redesign while helping you organize your home!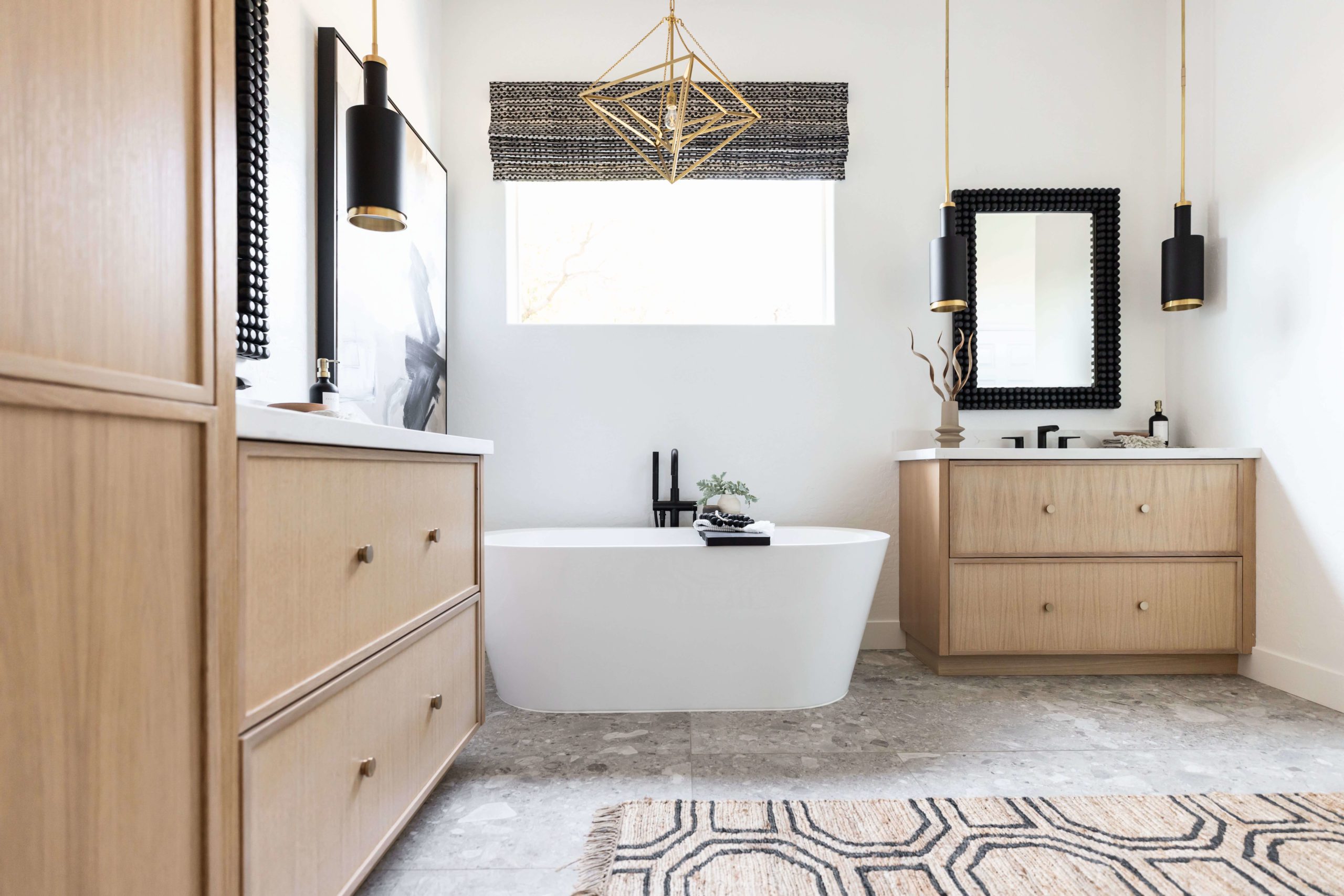 We hope that this blog has inspired your bathroom redesign project! If you're searching for a more tailored interior design experience, we're here to help. At Living with Lolo, our expertise lies in crafting homes with personalization and dedication in every detail. In conclusion, our team is committed to understanding your needs, preferences, and budget while creating a design that suits your unique style.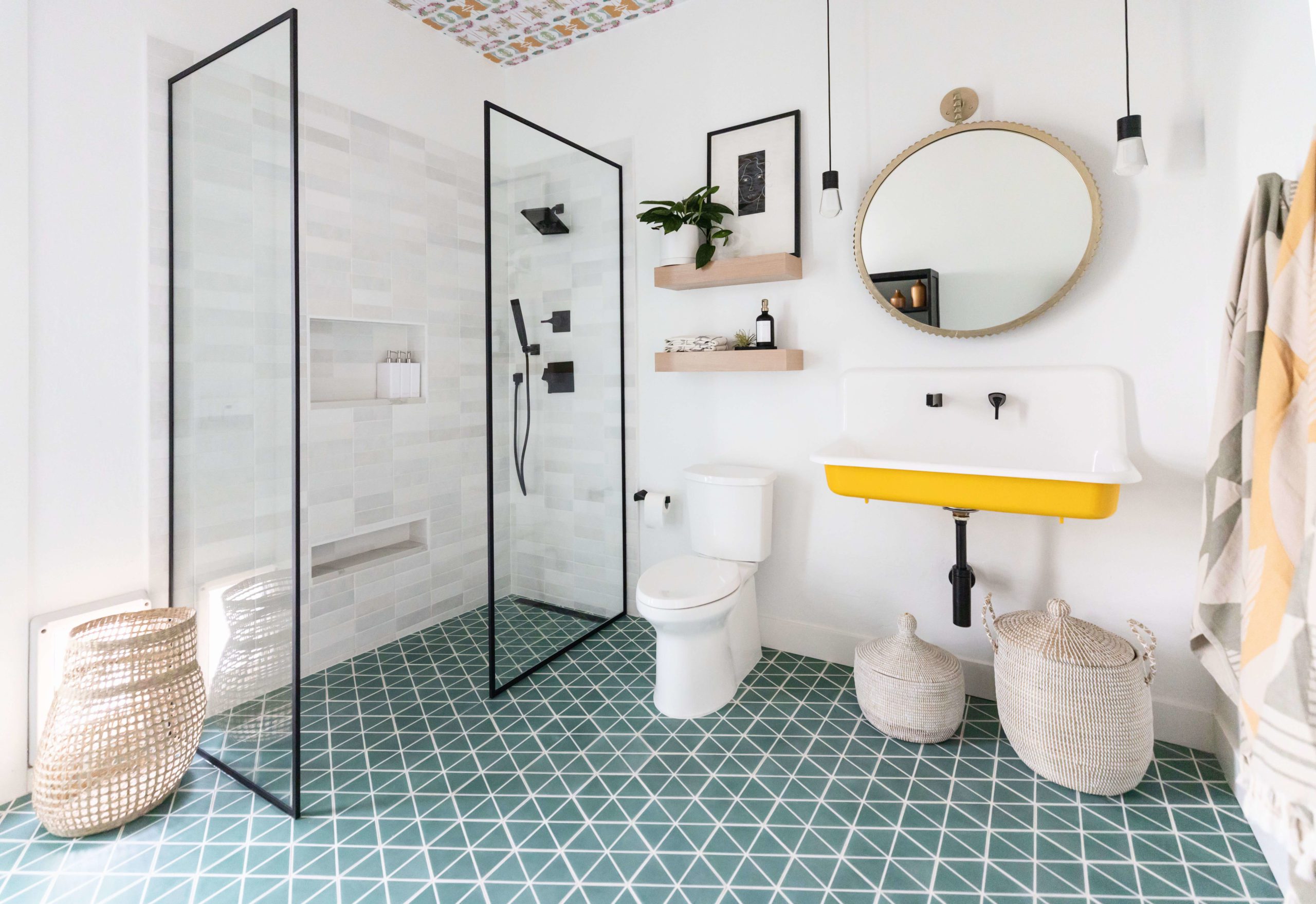 Contact us today to schedule a consultation and browse our Portfolio for more inspiration. Let's make your new home interior design dreams come true together!
Cheers,
Living With Lolo