Window Treatments in Scottsdale
When selecting window treatments for your home, you have many options. Below, we will share some of our favorites.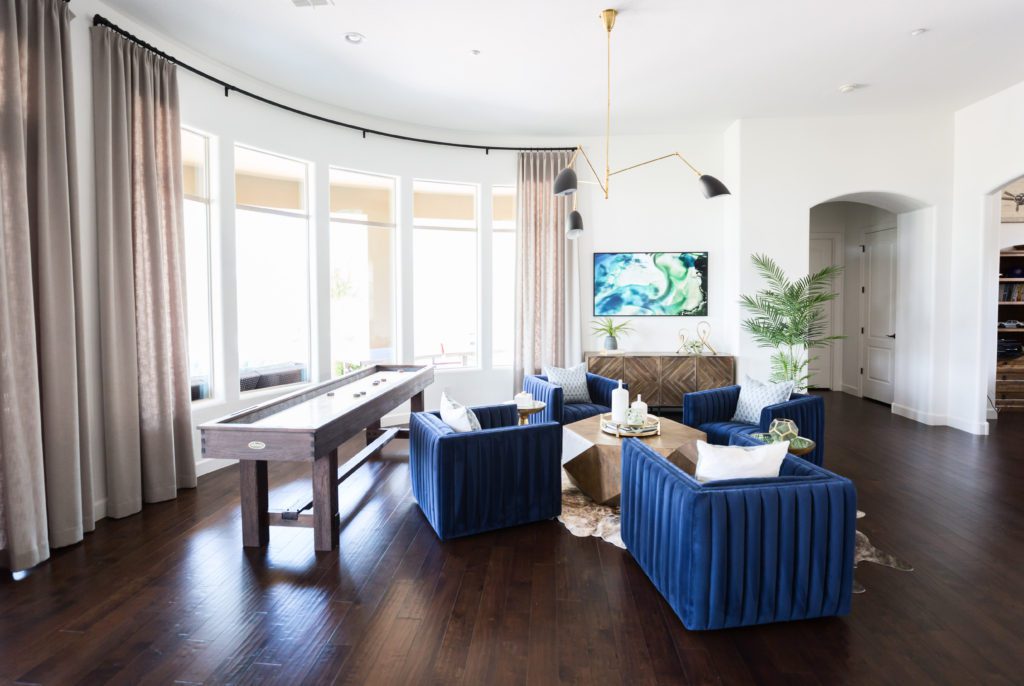 Roman Shades:
Roman shades are a great solution for your window coverings in areas where you have tight spaces or children. They generally open from the bottom to the top and we prefer a clean look of a flat panel roman shade. You can line these and also add blackout lining for complete darkness in the bedroom.
Drapery Panels:
Drapery panels are our most requested type of window covering. Most often, clients will want to go with custom drapery made by our workroom so we can ensure the length is the perfect height for ceilings. We always go as high to the ceiling as possible to make your windows look larger. Store bought drapery is a difficult solution because it often only comes in 3 lengths which means you will have to hang them at a less than ideal height to make them work. Like roman shades, you can add lining and blackout lining to drapery.
Drapery Hardware:
Clients are often surprised by the price of custom drapery hardware. Custom hardware allows us to install sturdy rods that will support your drapery over time and we also have the option for long continuous rods vs. smaller rods over each window. This will give you a higher end look.
Living with Lolo is able to help you with all your drapery and window covering needs. You can visit your home and measure the same day to make the process quick and easy for you. We will arrive with carefully chosen fabric samples to not over complicate your decisions and ensure you end up with the perfect look for your home.