Revamp Your Kitchen with These Kitchen Redesign Ideas
The kitchen redesign can be one of the hardest projects to get started. The kitchen is often considered the heart of a home, where delicious meals are prepared, and cherished memories are made. It might be time for a redesign if your kitchen feels lacking and needs to be updated. Welcome to Living With Lolo, where we're here to inspire you with some fantastic kitchen redesign ideas. Whether you're looking for a complete overhaul or just a few updates, these ideas will help you create a functional space and joy.
Kitchen Redesign Idea #1 – Open Concept Living
Consider the kitchen redesign trend of open-concept living. Living With Lolo can help you decide if knocking down walls or installing pass-through windows is right for you. These enhancements create a seamless flow between your kitchen and adjacent living spaces. These changes enhance your home's visual appeal and promote interaction among family members and guests.
Open-concept kitchens are perfect for entertaining, allowing you to chat with guests while preparing meals. Opt for a cohesive color scheme and matching décor in the kitchen and adjoining areas to tie it all together. The result will be a spacious, inviting, and friendly environment that transforms your daily cooking routine into a shared experience crafted by Living With Lolo.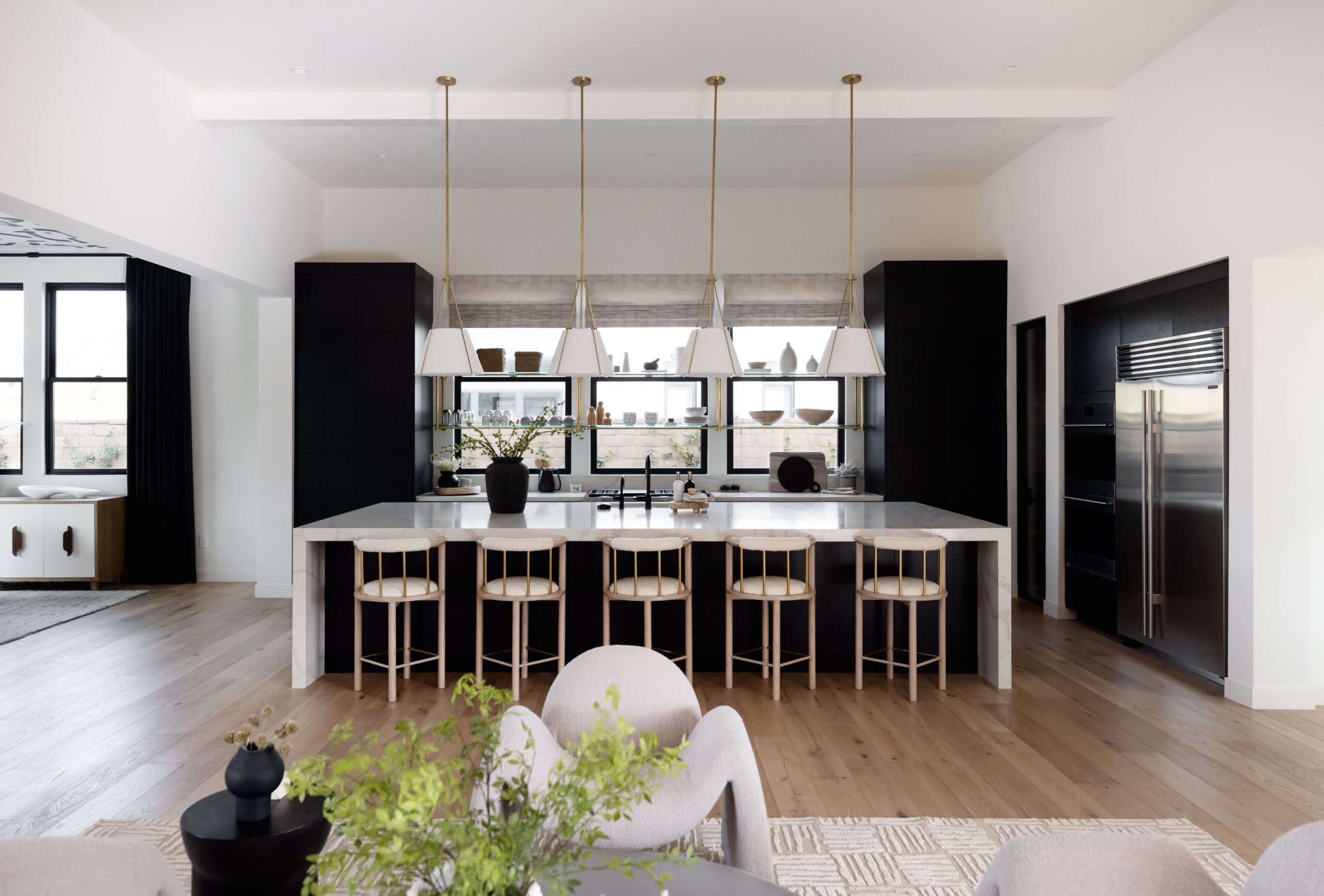 Kitchen Redesign Idea #2 – Wood Tone Kitchen Cabinets.
The trending natural look for cabinets in 2023 is medium wood tones. Living With Lolo will guide you as you consider replacing your old cabinets with sleek, warm, natural ones. You can choose styles, from classic shaker cabinets to modern flat-panel designs, to match your kitchen aesthetic. Stained glass panels and unique hardware are some other kitchen cabinet trends that Living With Lolo can assist you with during your kitchen redesign. 
Of course, Living With Lolo knows you can never go wrong with a classic white cabinet. We suggest pairing your traditional white cabinets with contrasting countertops, like dark granite or warm wood, to create a balanced and sophisticated look. Remember to upgrade your cabinet hardware for a fresh, updated feel. White cabinets make your kitchen feel timeless and serve as a versatile canvas for future décor changes.
Check out this kitchen redesign in grey and neutral tones at Project Reveal: Grayhawk for something in the middle.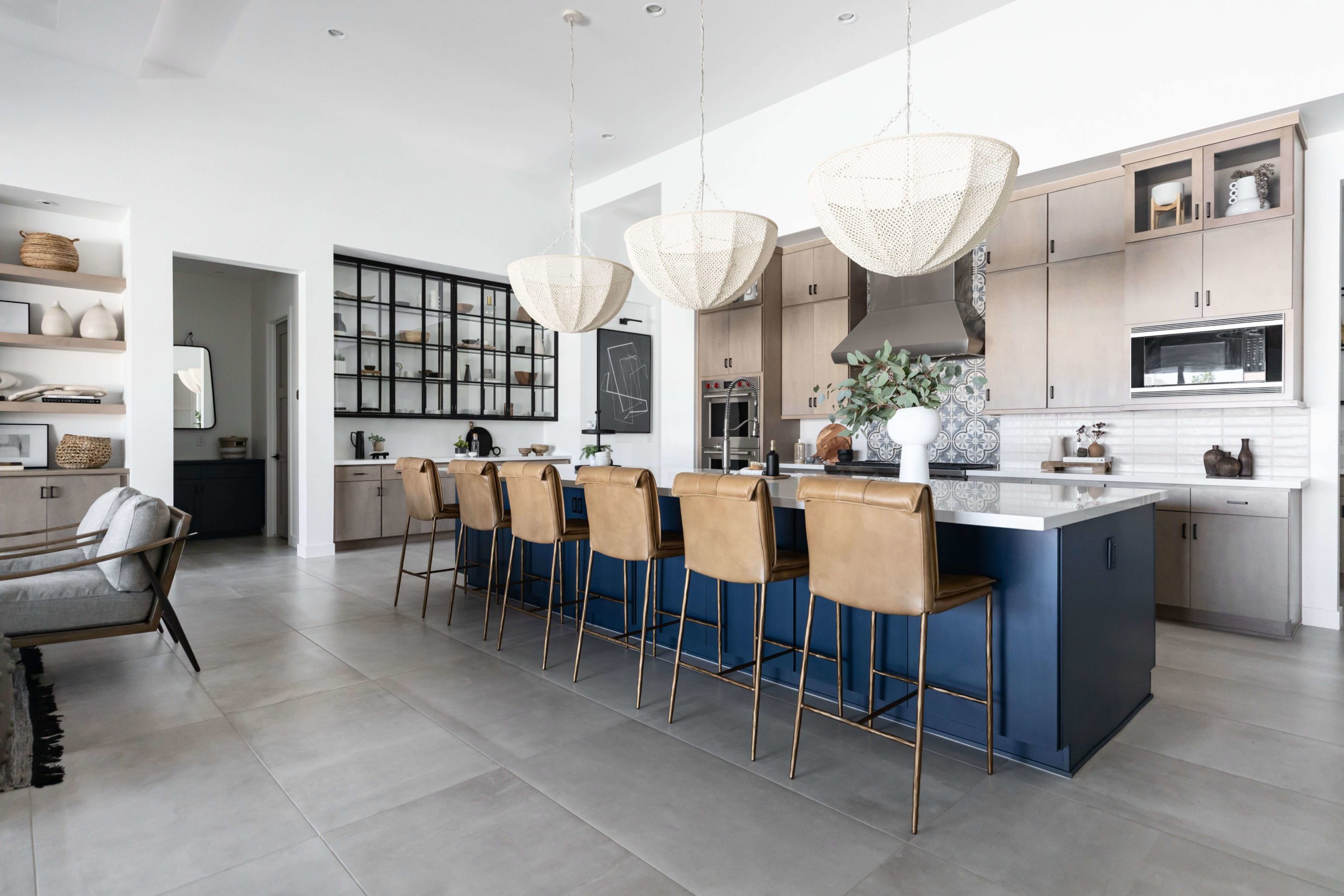 Kitchen Redesign Idea #3 – Smart Appliances for Efficiency
In today's fast-paced world, efficiency is key in the kitchen. Embrace the future with smart appliances that make your life easier. Living With Lolo can help you find the best smart refrigerator with built-in cameras that let you check its contents remotely, ensuring you never forget a grocery item again. Smart ovens and cooktops can be controlled from your smartphone, allowing you to preheat your oven on the way home.
Another clever addition is a voice-activated assistant, like Amazon's Alexa or Google Assistant, which can set timers, provide recipe instructions, and answer questions while you cook. These smart appliances and Living With Lolo's redesign expertise can enhance your kitchen's functionality and add a touch of modernity and convenience to your daily cooking routine.
If you're looking for kitchen redesign ideas for your countertops, check out the Top 4 Different Types of Countertops.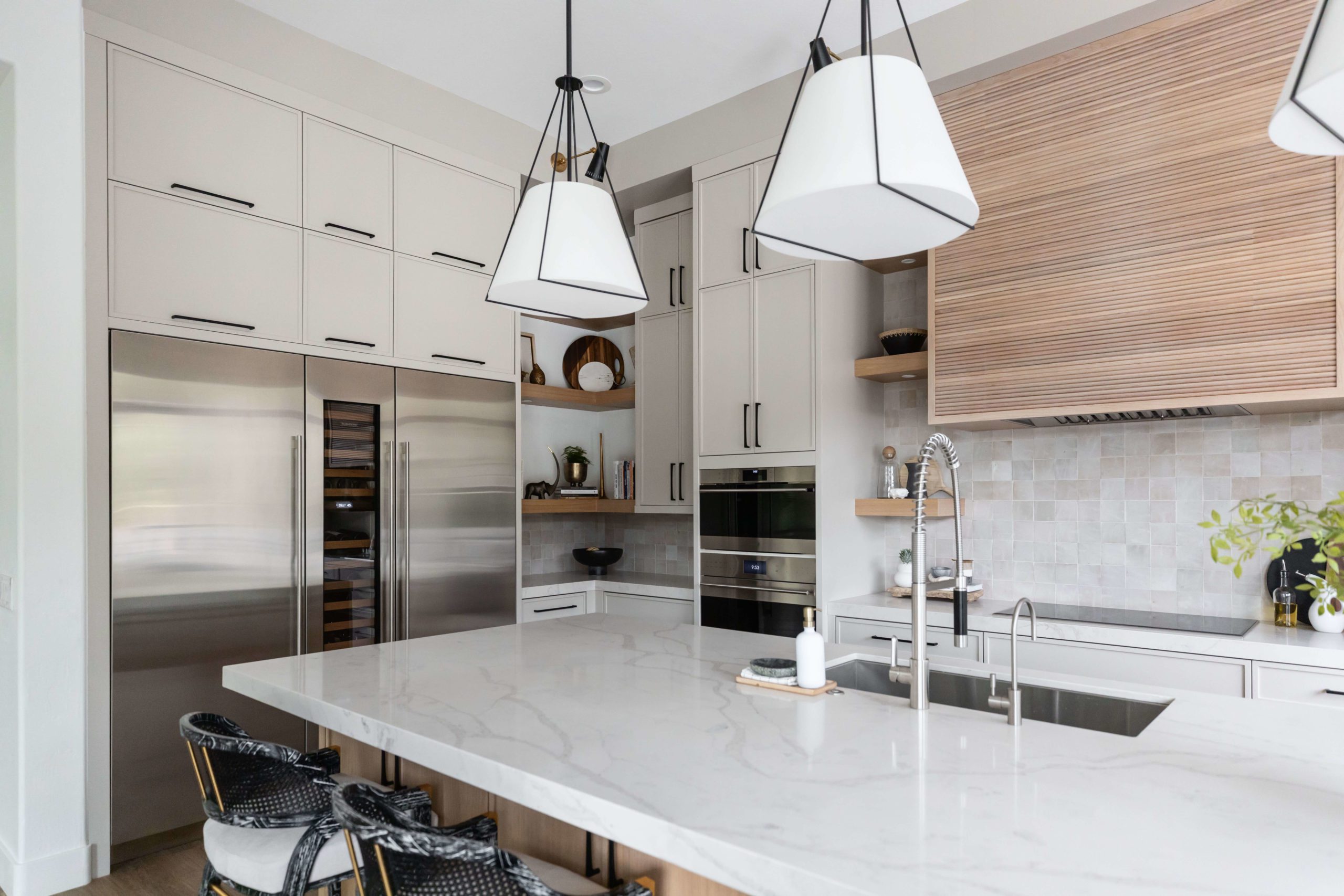 Your kitchen is a place where you create culinary masterpieces and share special moments with loved ones. Living With Lolo knows a well-thought-out kitchen redesign can transform it into an aesthetically pleasing and highly functional space. Whether you choose an open-concept design, timeless cabinets, classic countertops, or smart appliances, the key is to make it reflect your style and needs.
At Living With Lolo, your kitchen should be a place of inspiration and innovation. So, start planning your kitchen redesign today and turn your cooking space into a delightful haven for all your culinary adventures. Remember, the heart of your home deserves nothing but the best. Let Living With Lolo create that for you today!
Cheers,
Living With Lolo