Many of our clients move into builder track homes + we love helping them make these homes anything but ordinary! Most of our clients contact us prior to visiting their builder's design showroom so that we can begin planning the design with them and visit the design center with them to make smart decisions about their new home. We met this client after they had already built their home and we were able to go in and fully furnish the house, add new lighting, rugs, art, and accessories + we transformed this beautiful home into something truly spectacular!
The first room in the house, off the entry is an office. We wanted to make the space reflect the style of the house while having a masculine vibe and ensure that it is fully functioning to be an organized and productive office space. We added in in a bookshelf, lighting, and a reading nook.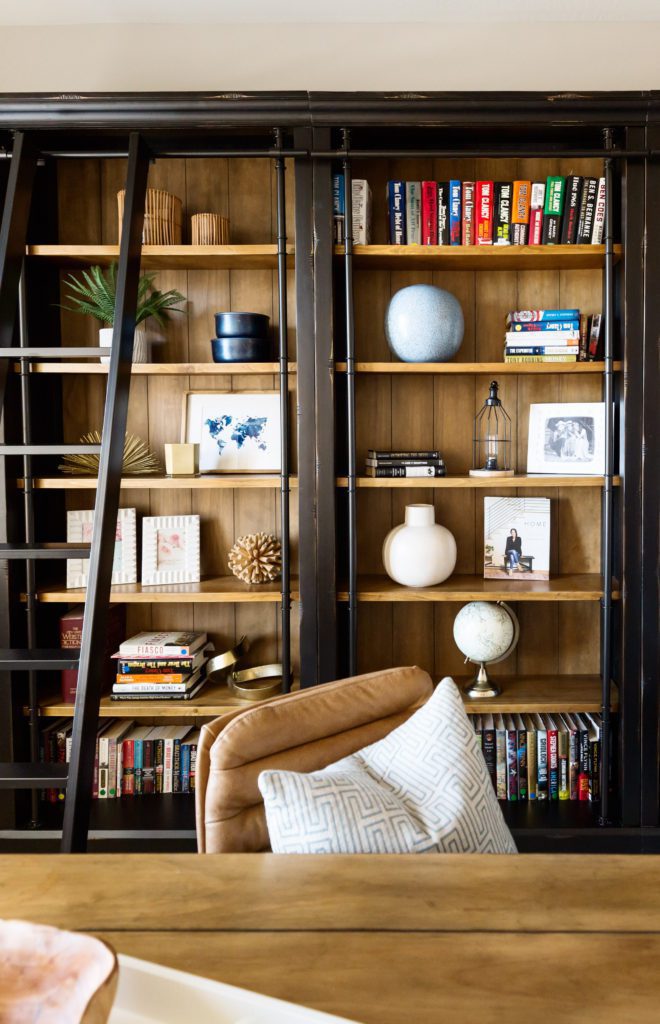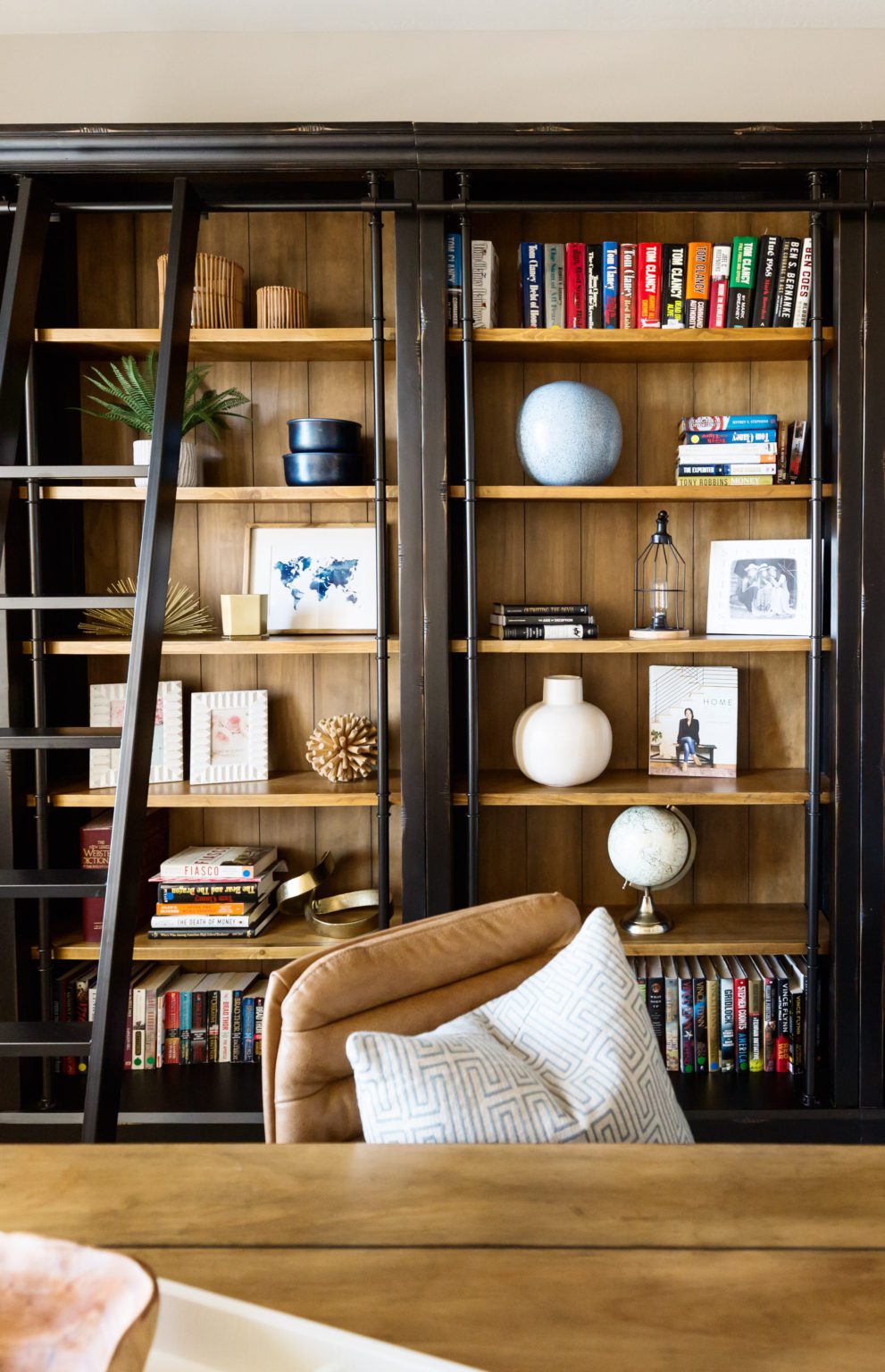 The main family room was the next space we tackled. There is a huge glass sliding door that has views of the gorgeous backyard and mountains. We wanted to frame the view by adding in custom drapery from floor to ceiling. We kept our client's sofa and love seat and added in additional furniture, a larger cabinet below the tv, rugs, art, and lighting. We love how this space is both comfortable and a showstopper at the same time.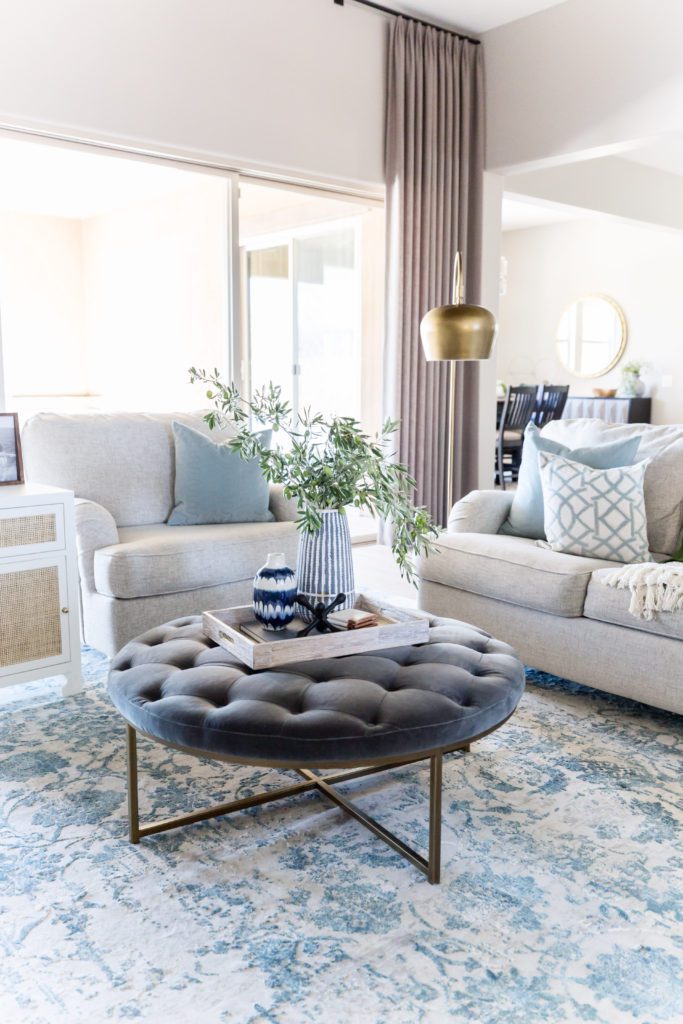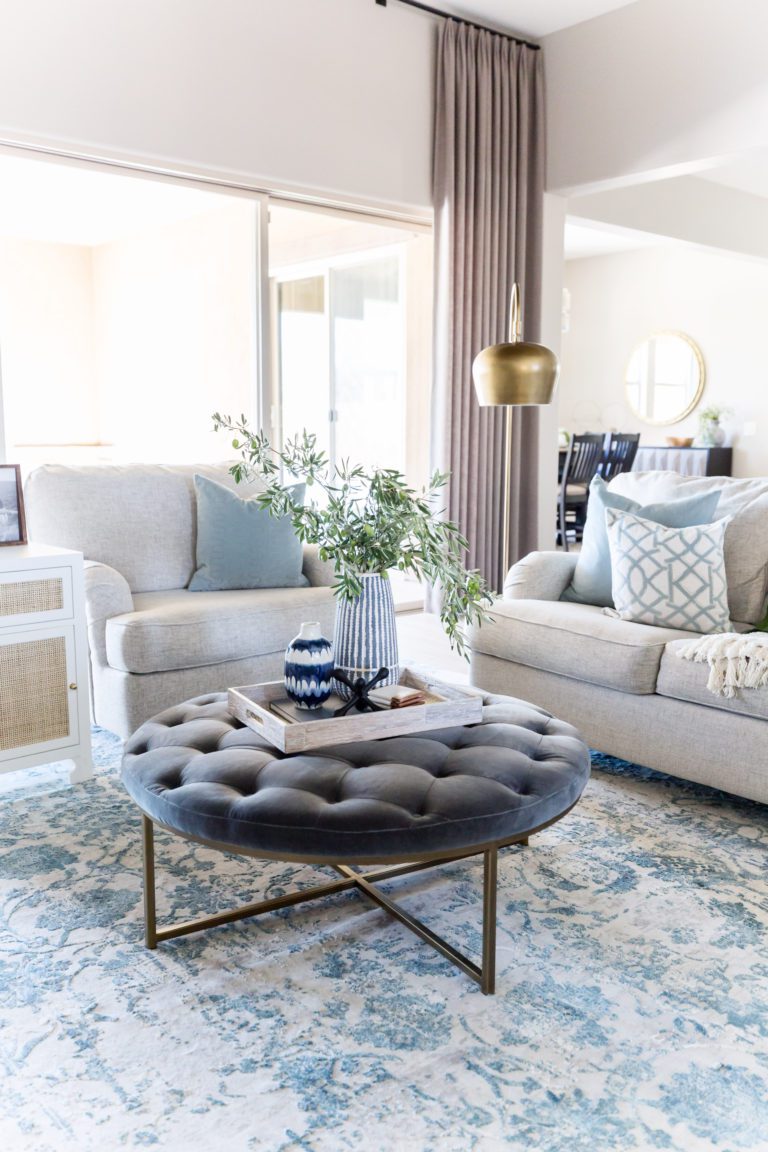 The master bedroom has a very large sitting area to the right of the bed. We added in a new sofa, side tables, lighting, and beautiful wallpaper + art to create a serene space that the homeowner can retreat to, to relax and read a good book!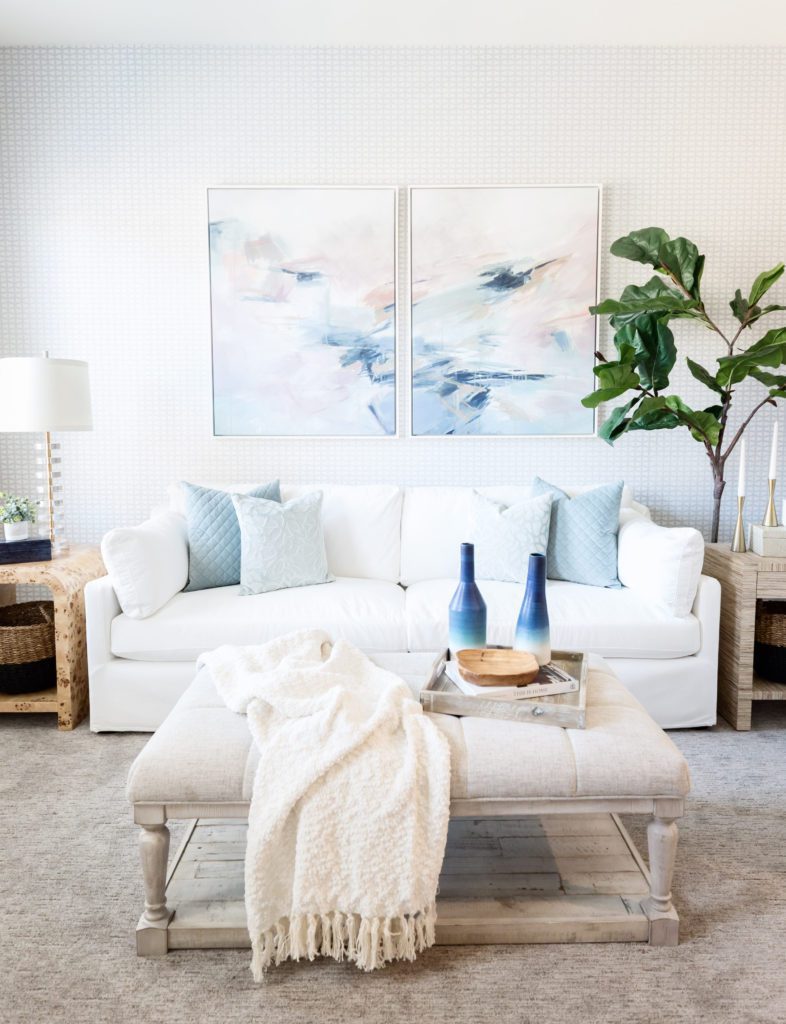 Visit our portfolio to see more images from this project. https://livingwithlolo.com/envira/claudia-errante-home/