Welcome to our Cave Creek, Arizona home! Now that you're here, come in and stay awhile! This spot is our guests' first impression of our home and it was important that it accurately set the entire tone for the rest of our house. Being an interior designer, I am always shopping for my client's and while I was, months before our home was done, I saw this rug & knew I needed to have it in our entry! The bright jewel tones, the faux vintage look, and the all-around style factor had me at hello! It has a low pile which is great for standing up to everyday vacuuming which is a must with my two furry friends.
Entryway Design Ideas in Scottsdale, AZ
A chandelier in the entryway is a must. Who's with me? It's a great place for a little bit of fancy & high impact! I found this piece at a local showroom & it immediately stood out from the rest. This pendant is the epitome of luxury & glamor while the modern shapes keep it from looking too gaudy. Confession- this showed up on my doorstep and each of the 146 crystals were individually wrapped and guess who unwrapped and hung everyone? Next time, I'll be hiring someone to do this!
These mirrors are oldies but goodies! They were one of the first things I bought, over 10 years ago, to decorate my 1st condo. Don't you just love when you have such good taste that the store you bought them at still sells them 10 years later? 
The bench is an amazing find! Talk about a good deal! It's the perfect spot for visitors to drop their purses when they stop by & it also doubles as a place for our UPS guy to leave our millions of Amazon packages. What did we even do before Amazon Prime?
This acrylic frame DIY turned out great & is a surprisingly easy way to frame a unique piece of art! More about how to DYI this in another post.
Thanks for stopping by & I hope that my Cave Creek, Arizona interior design style has inspired you to add a pop of color to your home.
Love,
Lolo
SHOP THIS POST | SOME AFFILIATE LINKS USED AND SUBSTITUTIONS HAVE BEEN PROVIDED WHERE ITEM IS NO LONGER AVAILABLE:
For a full list of resources for this space please click HERE.
Surya Vintage Kilam Rug | Antique Square Mirror |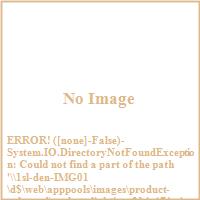 ">Brass Chandelier | Mid-Century George Nelson Style Platform Bench | Washed Velvet Pillow | Patterned Pillow
Wall Color: Anew Gray by Sherman Williams
[one-fifth-first]
[/one-fifth-first]
[one-fifth]
[/one-fifth]
[one-fifth]
[/one-fifth]
[one-fifth]
[/one-fifth]
Location: Cave Creek, Arizona
You interested in an Interior Design Consultation, contact us below for more information!
[contact-form-7 id="971″ title="Contact form 1″]