Where do I even start?! This was the first house we've lived in that didn't come with any landscaping! We have learned a ton in the process of landscaping both our front and backyards. We even hired the most polished and personable landscaper to do both yards & guess what? He ended up being a total crook! Lesson learned: Even if a contractor presents you with a ROC #, do your research! This one had a ROC # on his letterhead & e-mail signature but it wasn't really his! This was one expensive mistake but in the end, we found the nicest & most talented landscape designer to help us fix the problems & move forward with an even better yard! My vision for the backyard was that I wanted to feel like we were at a fancy resort without ever leaving, think Palm Springs. Even though our yard backs up to the desert, I wanted the view fence and our masonry side walls to be covered in vines + hedges so that the yard feels lush and very secluded. Surprise! Do you even know how small the plants are when they first plant them? Let's just say, it's going to be a few years for that seclusion. Thank goodness we are planning on staying awhile.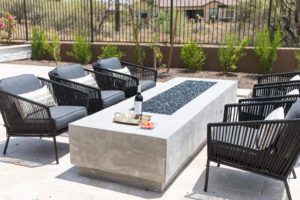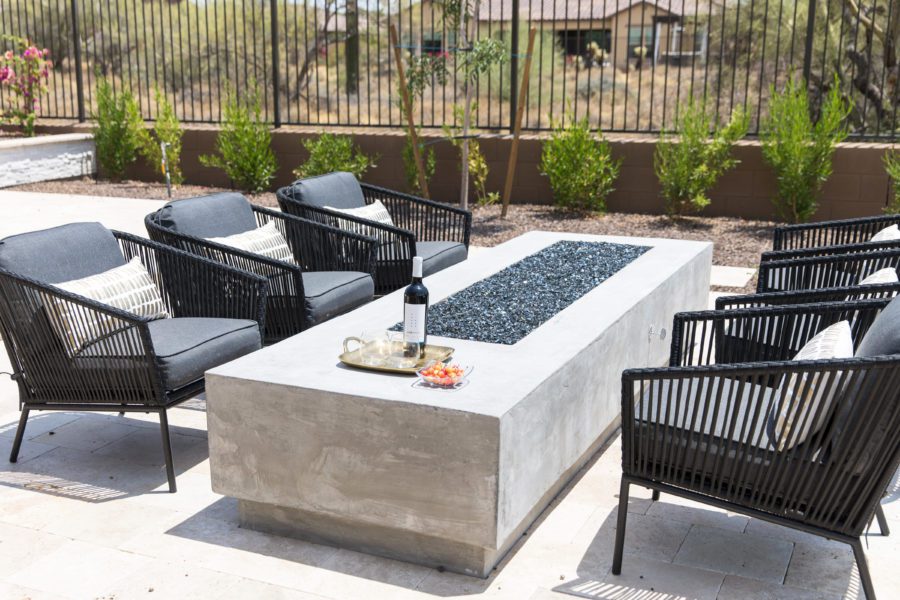 Best Scottsdale Backyard Design Ideas
One of my favorite spots in the backyard is the fire pit. I designed our gas fire pit to be constructed from concrete and filled with the prettiest black glass. I love how modern yet classic it looks. At night when the fire is lit, the glass glistens and its just stunning! I also decided to have one end of the fire pit be larger and not perfectly symmetrical to the parallel end so that I would have a built-in space for entertaining. S'mores anyone?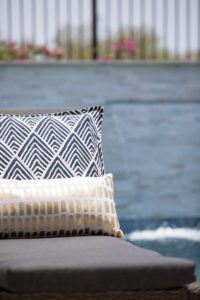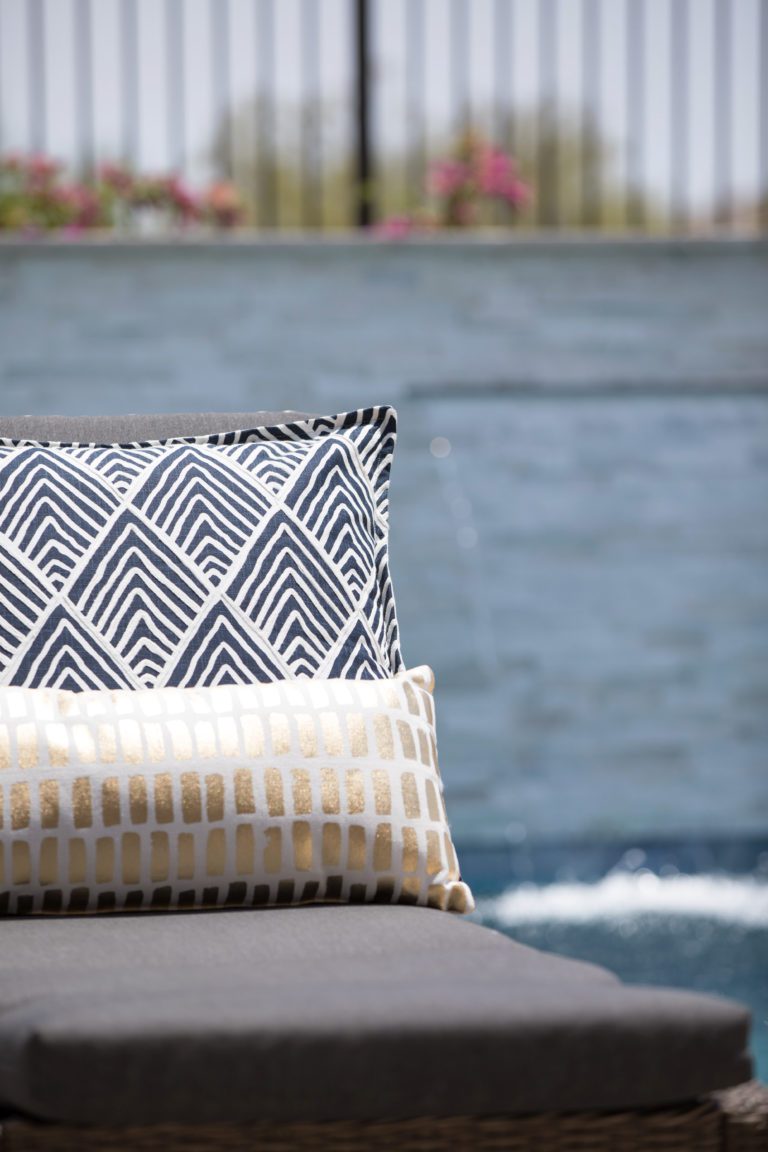 As far as outside furniture goes, I refuse to spend an outrageous amount of money on outdoor furniture here in Arizona because let's face it, when it's 120 degrees outside, your furniture isn't going to last forever. My musts when shopping for outside furniture are that the cushions must be sunbrella fabric to protect them from the sun, they must be comfortable, & they must be stylish! But more about the best outdoor furniture in another post! How great are these chairs from Target? They are amazingly pretty to look at and comfortable too!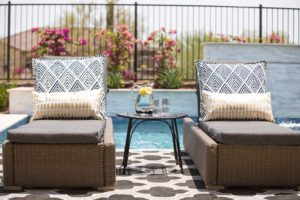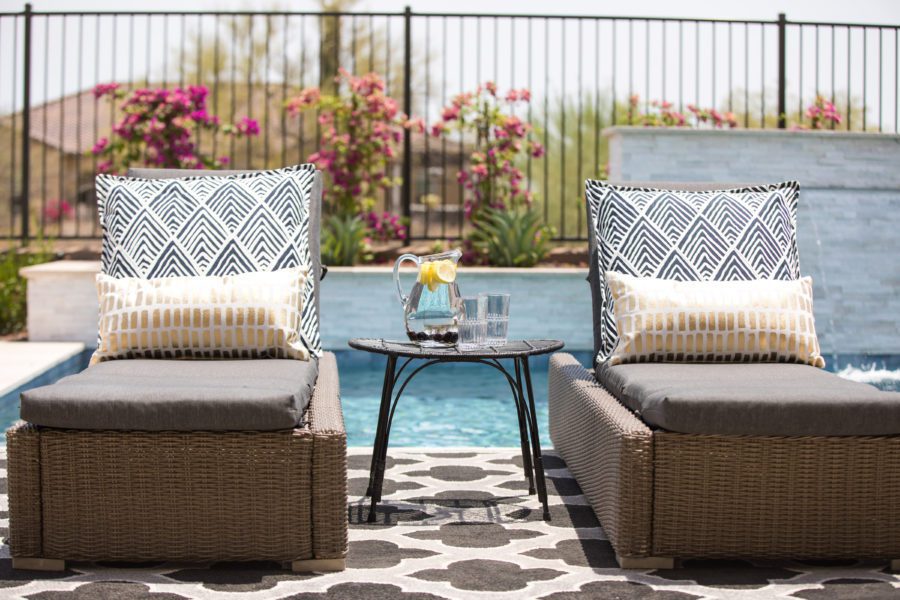 My second favorite spot in the backyard is the lounging area. Laying here while enjoying a cocktail, listening to music, and the waterfall in the background completely transports you to a vacation spot far far away. The lounge chairs are also from Target. We have had them four years and they are holding up great! I replaced the cushions this year & that was easy because Target also sells the replacement cushions! Our pool feature wall is done in a stacked quartz that just has the prettiest sparkle when the glistening sun hits it.
Love,
Lolo
You interested in an Interior Design Consultation, contact us below for more information!
[contact-form-7 id="971″ title="Contact form 1″]