5 mistakes to avoid when decorating your house
Ready to switch things up and redecorate your house? Looking for tips on how to best do it? What about learning about what NOT to do? Let's look at 5 common mistakes to avoid when decorating your house.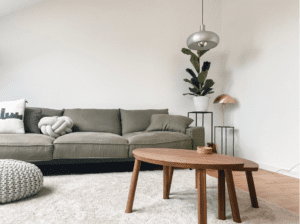 Painting as soon as possible
Giving a fresh coat of paint can be really tempting especially if you just moved into a new place. But before repainting everything, make sure to know how you are going to decorate the room, have all your furniture in place, and spend time really understanding the space you are working with.
Do you know how it looks like throughout the day? Is it a bit too dark or is it bright enough?
Make sure to also test the color on the wall beforehand to see how it reacts with the texture and the environment of the room.
It's important to make sure all furniture + flooring is covered prior to painting to avoid any overspray.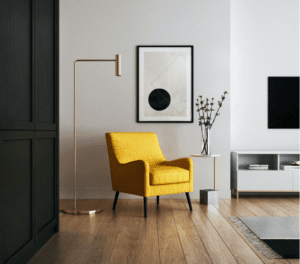 Buying furniture too quickly
By trying to get everything done as quickly as possible, you might end up with a decor that isn't what you were looking for, and furniture you don't actually love.
Never buy furniture in a rush. Go see them once, twice, picture them in your living room. Don't buy everything at once but incorporate things into your decor step by step. This way you will really be able to put furniture and decorative pieces together that highlight one another instead of overpowering them.
It will feel way more finished and well thought out if you take the time to live in the room and let it guide you to what you need next.
I would suggest starting with the big pieces of furniture first such as a sofa or a bed and then designing the rest of the room around it.
Try to make everything match
You know those living room sets where you get everything all at once and it all looks the same? Avoid falling into that trap. If it will give a uniform look to your room it will also lack originality.
Furniture pieces don't need to perfectly match in order to go well together. Unmatch furniture will bring a more modern look to your space.
Find some common ground amongst pieces of furniture such as wood stains, patterns, or colors to tie everything together.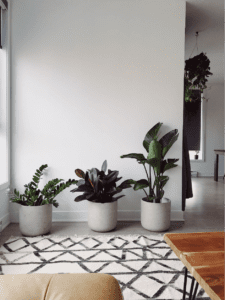 Adding plants at the last minute
If you want plants to be a part of your decor (and we recommend you to as it really adds a lot of positive energy to the room), don't wait till the last minute when everything else already has a spot. Plants can really have an important space in your decor if you let them play their role.
Make sure to save a spot for them in the room when you are redecorating and pick plants that you can take care of properly. Don't worry if you don't have a green thumb, you can get low-maintenance plants such as ferns or fiddle-leaf figs.
If you don't have a green thumb, make sure to visit a nursery to have them help select the best plant for your space given lighting conditions.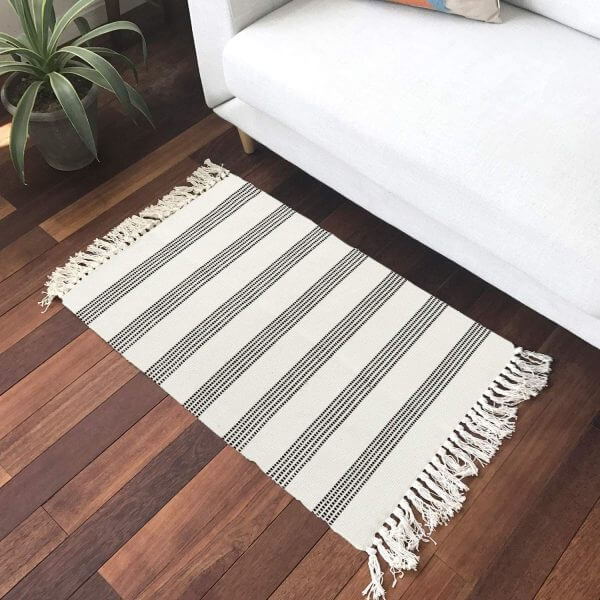 Buying small rugs
By having a rug that is too small for the room, you are missing on a great opportunity to create a cozy and inviting atmosphere. Placing a large rug under your couch or a table will help make the space feel bigger. The rug creates then a focal point and helps define the area better.
Layering multiple rugs is a great idea if one of your rugs is too small but you don't want to get rid of it.
We love Jaipur + Loloi rugs!
Whether you are moving to a new place and need to redo everything, or you want to give your home a fresh look, don't rush it! Learn from these common mistakes and take time to understand the space you are working with better. If you need any help and support, contact us today!