Project Name: Alyssa Lane
Type: Remodel + Furnishings
Location: Scottsdale, Arizona
GOAL
With two young kids and a growing business, our busy clients needed a more functional kitchen for stress-free meals and snack times, but what they really longed for was a more sophisticated vibe overall. We happily obliged, upgrading their formerly modern farmhouse furnishings with new, chic options, including a few custom pieces to elevate the space. We also revamped the fireplace wall into a multi-media entertainment wall and transformed the former dining room into a dedicated bar/lounge space for entertaining and relaxing.
SPACES
Kitchen, Dining Room, Foyer, Living Room, Primary Bedroom, Primary Bathroom, Guest Bedrooms, Kid Bedroom, Playroom, Movie Room, Home Gym, Powder Bath, Home Office, Laundry Room, Pool House and Outdoor Furnishings.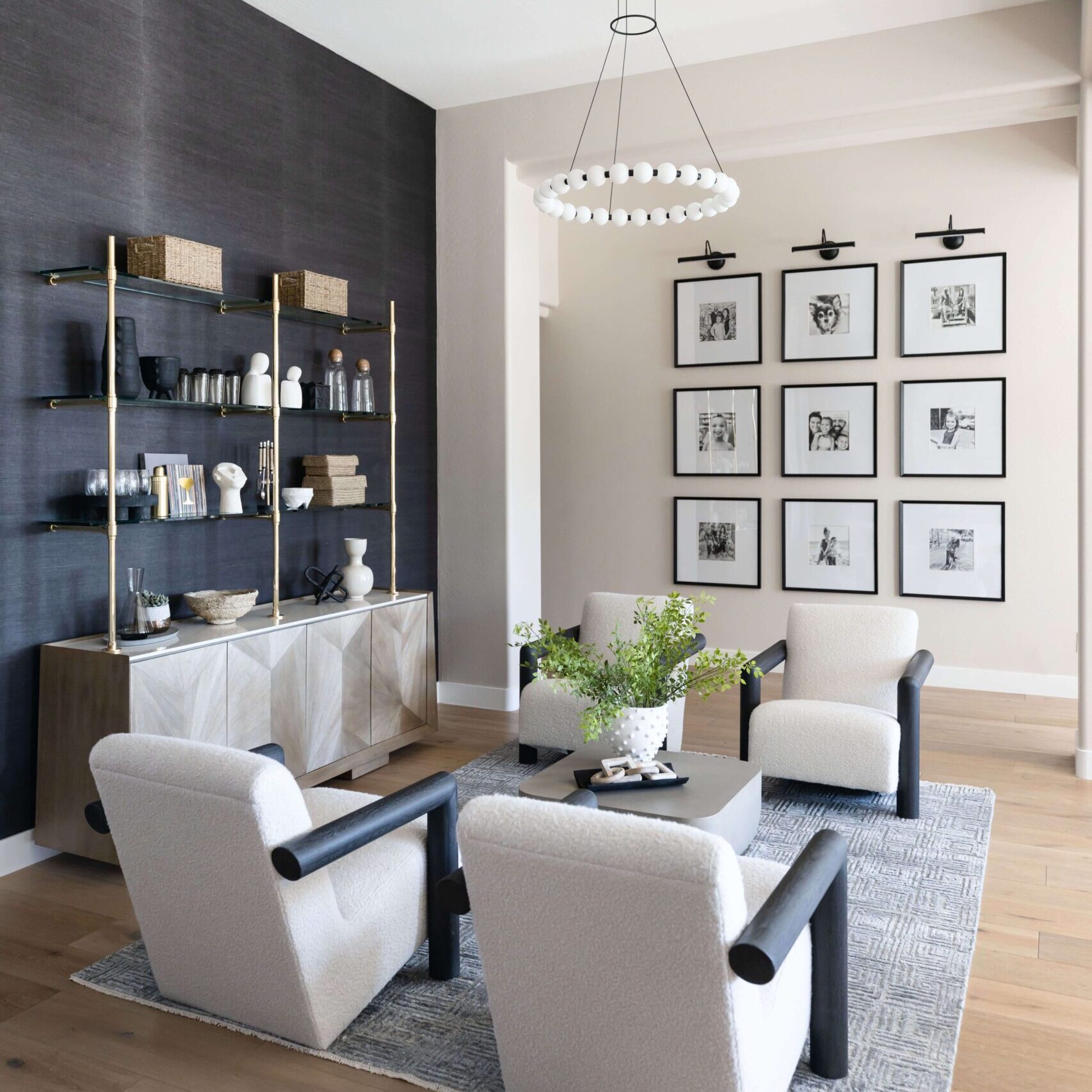 We believe your home should make you feel your bravest, boldest self and also be a refugee that feels familiar and nurturing.
INSPIRATION
 Our clients, tired of the dysfunction in their kitchen and living spaces, wanted to showcase their unique style and personality in a compelling manner.
CONCEPT
 We embarked on an extensive renovation project, completely revamping the kitchen and furnishing the living, dining, and entryway areas. This transformative undertaking elevated their home into a sophisticated and contemporary space, exuding timeless elegance and modern charm.