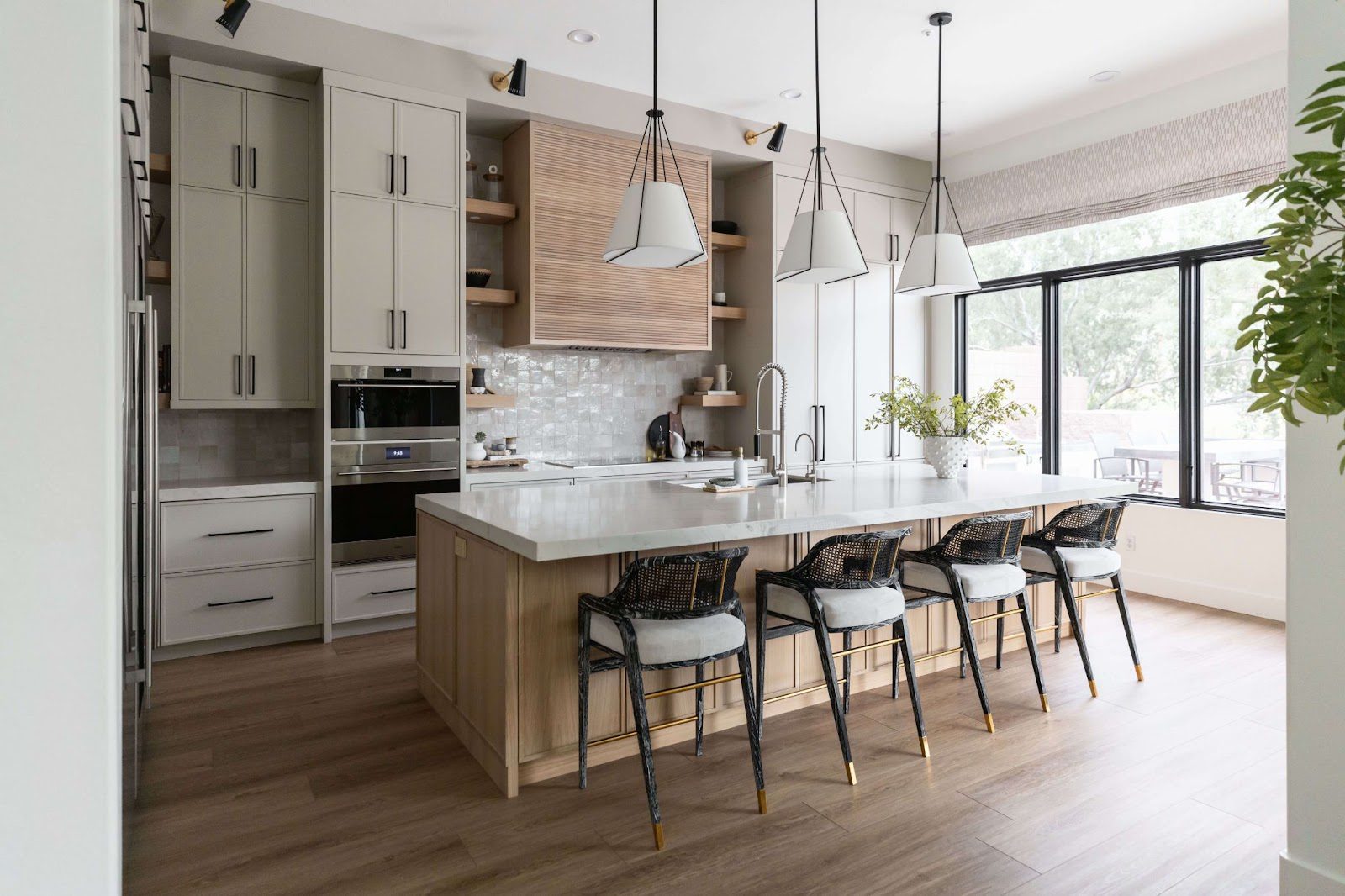 Kitchen Renovation Ideas To Inspire Your Next Home Refresh
In need of kitchen renovation ideas? We're here to help. Curating the perfect space in your home can feel overwhelming, and a full kitchen renovation is no different. With influence from countless inspiration sources, even small decisions can build on the stress of a project. 
As a full-service interior design firm, we understand that there are many factors to take into account when renovating your kitchen, whether it be based on style or function. Read on for our go-to kitchen renovation ideas to simplify your project.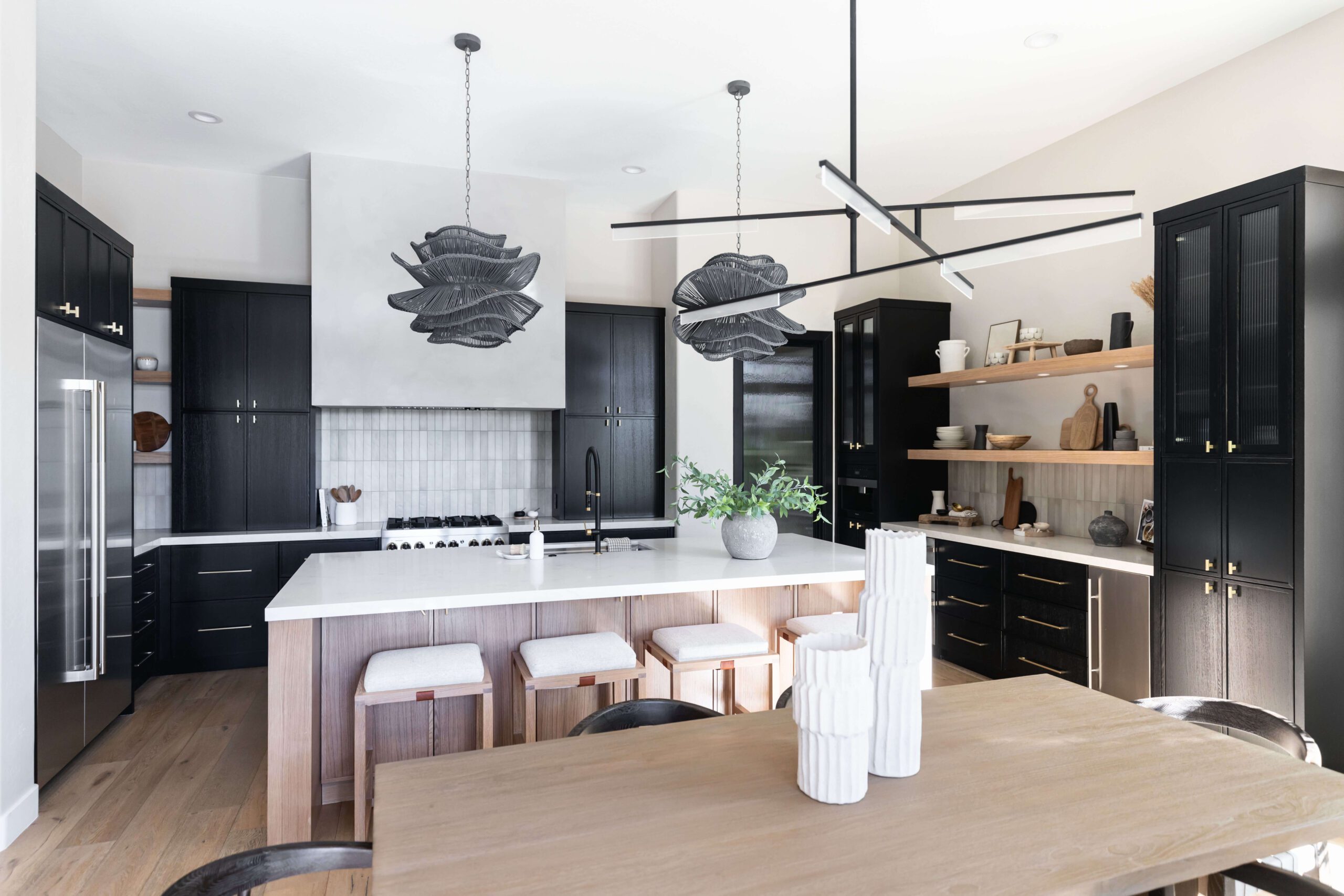 Kitchen Renovation Idea #1: Balance Beauty and Functionality With Your Appliances
The appliances you choose to install during your kitchen renovation can significantly improve the functionality and livability of your home. They should make your life comfortable and add convenience, while also adding seemingly effortless style. Because we knew the clients of our Fairway Project were avid coffee drinkers, we added a pre-plumbed coffee machine to anticipate their daily needs and serve as a simple luxury in their kitchen.
Other luxury kitchen renovation ideas you may want to consider include adding a:
Wine cooler

Pot filler faucet

Double ovens

Butler's pantry

Smoothie bar 

And more!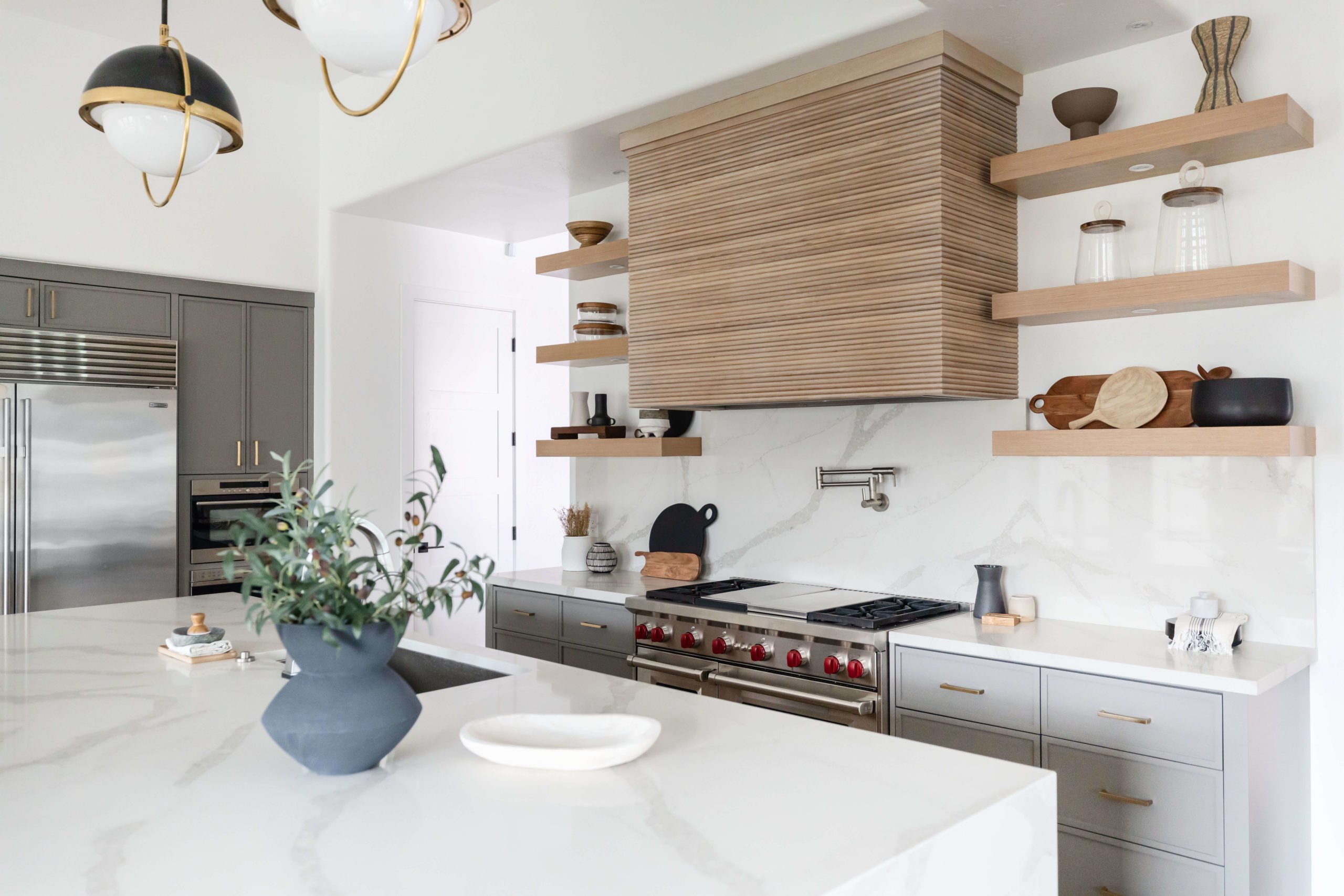 Kitchen Renovation Idea #2: Create Cohesion Through Countertops, Cabinets, and Hardware
When brainstorming kitchen renovation ideas, it's important to keep in mind that you'll want the space to be cohesive with the remainder of your home. Cohesion is essential in preventing various spaces from feeling out of place. As the heart of the home, kitchens are an ideal way to create consistency throughout your home's design.
A simple technique to curate harmonious yet unique spaces is to incorporate the same details or colorways across interiors. For example, in our Bronco Project, we used the same black cabinetry, hardware, and countertops in the kitchen in the bathroom areas as well. Implementing your kitchen renovation ideas with cohesion in mind can transform your home into an effortlessly beautiful and functional space.
Kitchen Renovation Idea #3: Incorporate Seating With Performance Fabric
When narrowing down your kitchen renovation ideas, avoid the mistake of cutting corners in order to save money. Frugality can be a useful tool, but sacrificing craftsmanship in your kitchen renovations or home overall can lead you to make investments that are not worthwhile. 
For instance, when it comes to choosing seating for your kitchen renovation, it's important to find pieces that are not only comfortable and align with your personal style but also guarantee durability. While your furniture should be beautiful, it shouldn't be so delicate that it becomes impractical. Utilizing fabrics that are stain-resistant and easy to clean makes your kitchen renovation investment worthwhile. That's why we love incorporating performance fabric into our projects, so our clients can enjoy stunning seating without the discomfort of worrying about instant wear and tear.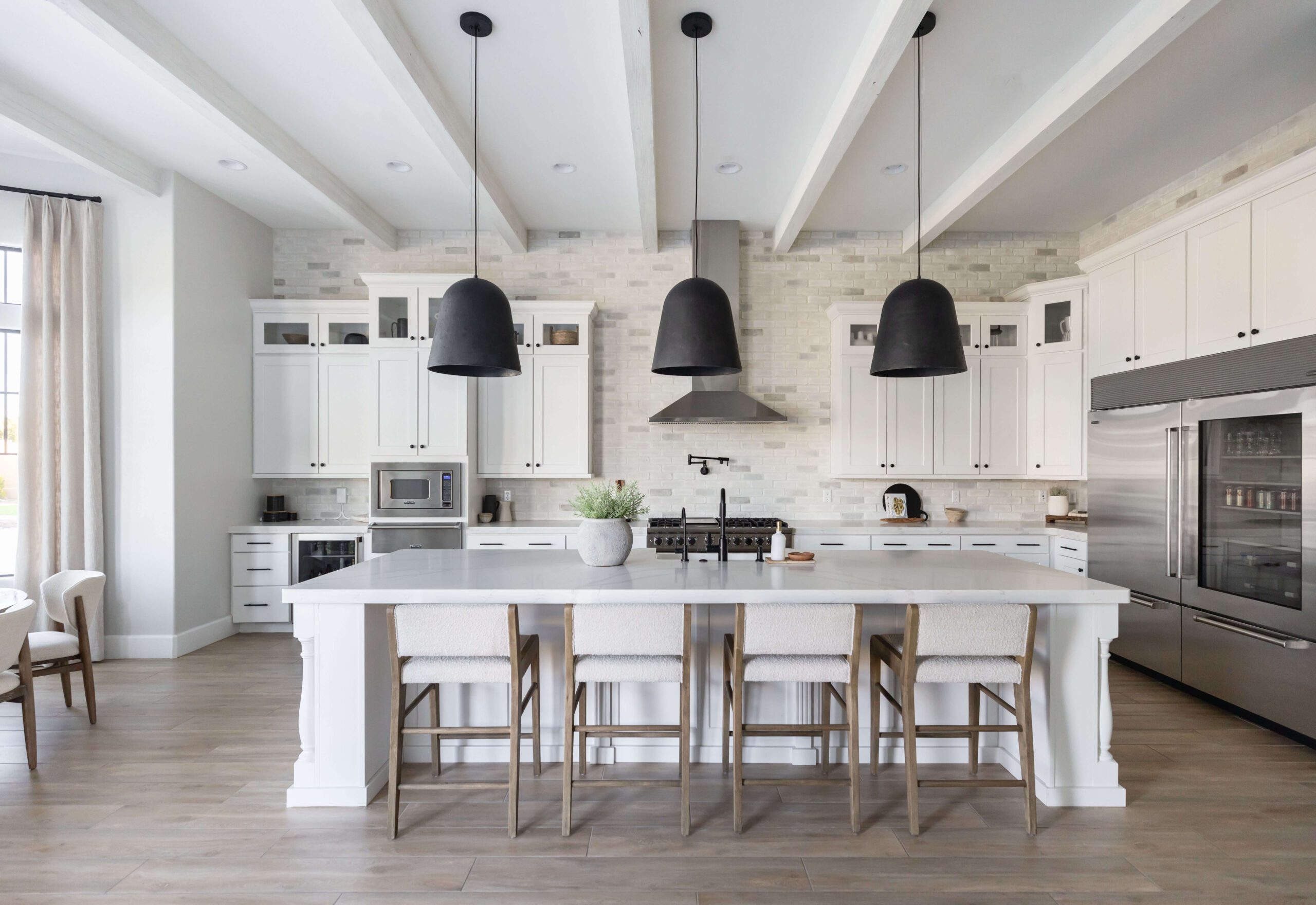 We hope you found this blog post on kitchen renovation ideas helpful! If you're ready for the home upgrade you deserve, we're ready to help. At Living with Lolo, we pride ourselves on providing clients with personalized attention and exceptional service throughout every step of their project. Our team will carefully listen to your needs, preferences, and budget before creating a design that suits your unique style.
Contact us today to schedule a consultation and browse our Portfolio for more inspiration. Let's make your dream kitchen renovation a reality together!
Cheers,
Living With Lolo