Project Name: Sereno  Canyon
Type: Full Home Furnishings
Location: Scottsdale, Arizona
GOAL
With one young child and one on the way, our clients' primary goal for furnishing and decorating their Scottsdale home was to make it both family-friendly and chic to reflect their lifestyle. The home itself was a new build so we had a clean slate to work with and our clients were easygoing and open to new and creative ideas. We kept to a mostly neutral palette with clean-lined, simple furnishings, including custom-made contemporary modern sofas. We then added visual interest with artwork, rugs, and unique lighting. Because young children will be crawling and toddling around in the home, we made sure to include plenty of softness in the form of rugs, pillows, and upholstered seating, all of which are also durable and stain-resistant, and/or easy to clean. Although certainly kid-friendly, the results are also undeniably comfortably modern and uniquely one-of-a-kind.
SPACES
Living Room, Dining Room, Kitchen, Primary Bedroom + Office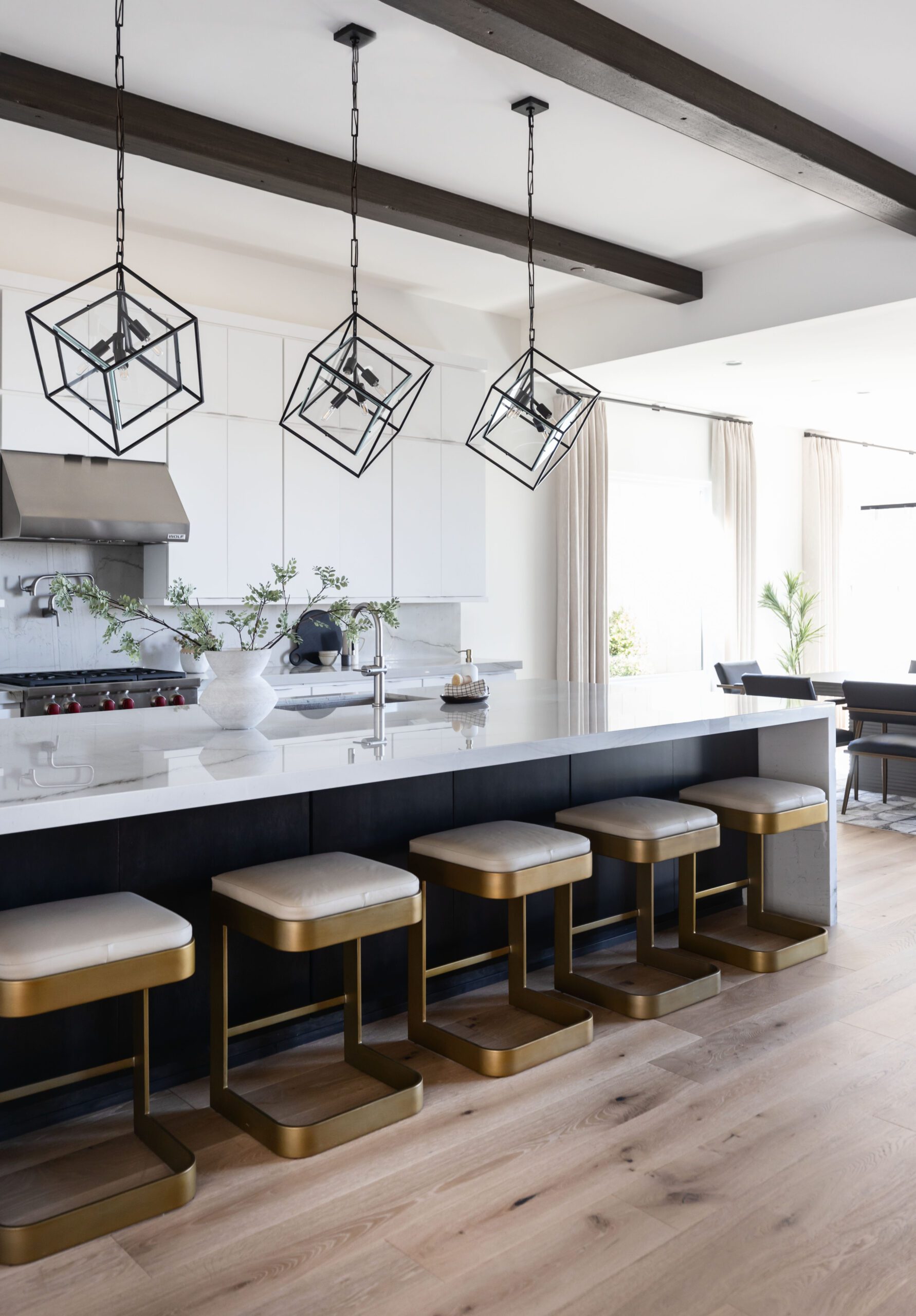 We believe your home should make you feel your bravest, boldest self and also be a refugee that feels familiar and nurturing.
INSPIRATION
To craft a unique and inviting home that offers both comfort and a friendly environment for their children.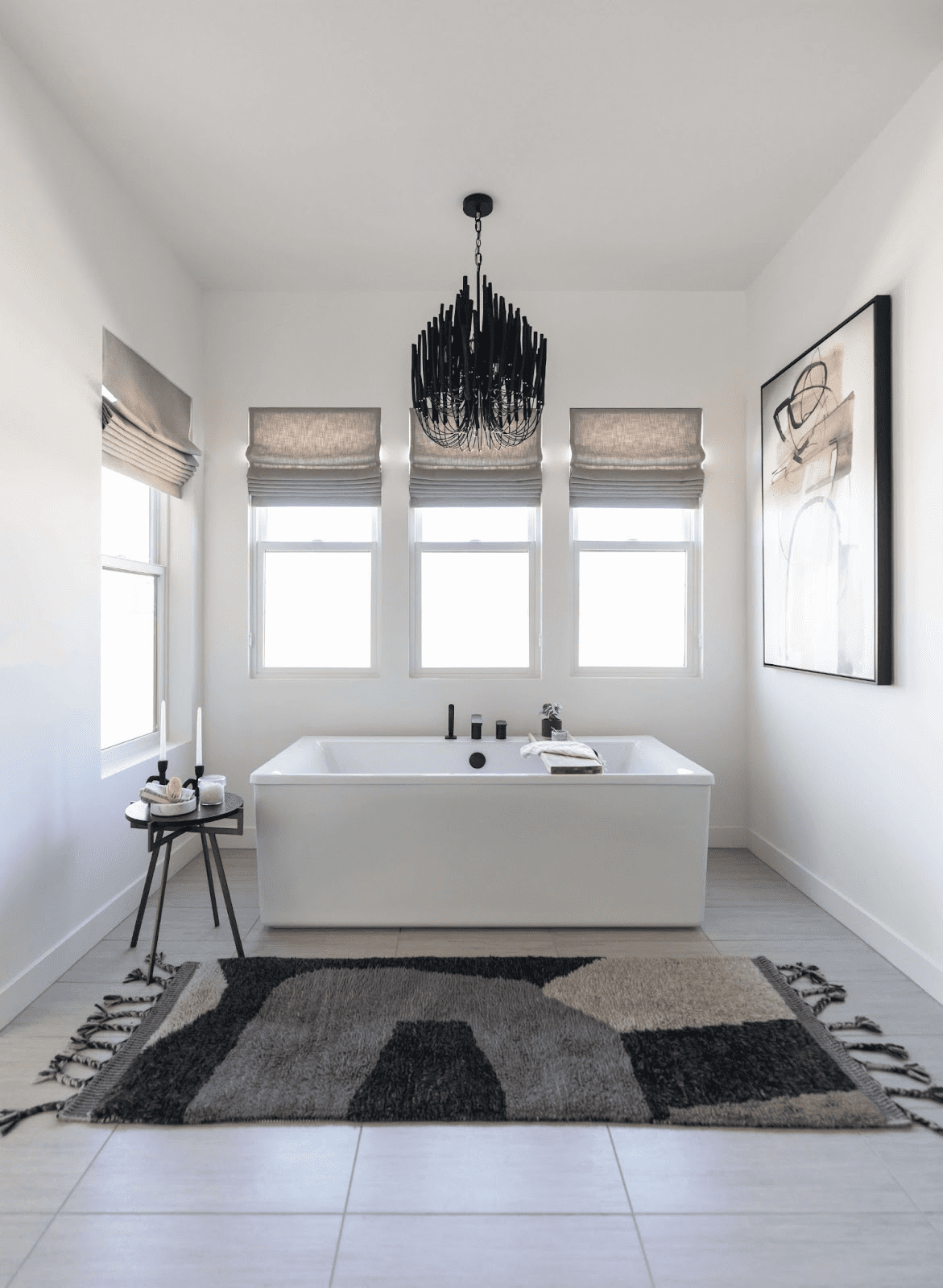 CONCEPT
This residence showcases a predominantly neutral color scheme, complemented by clean lines and minimalist furnishings that are suitable for children. To infuse a sense of uniqueness, we incorporated an abundance of texture and custom draperies, resulting in a truly captivating home.