INTERIOR DESIGN FURNISHINGS
Project Name: Minton Circle
Type: Interior Design Furnishings
Location: Scottsdale, Arizona
GOAL
The goal for this Scottsdale new build was to help with end stage design elements, and furnishings. Custom lighting was added to highlight the tall ceilings and serve as a dramatic pop in this large airy home, stunning arched metal doors were added to the kitchen, and a unique wine wall was built in the dining area. It was important to the client that the space be inviting, while sticking with a neutral color palette throughout. We achieved this natural look by including furniture with various wood tones, cozy textures and organic accessories to create warmth.
SPACES
Kitchen, Dining Room, Foyer, Living Room, Primary Bedroom, Primary Bathroom, Home Office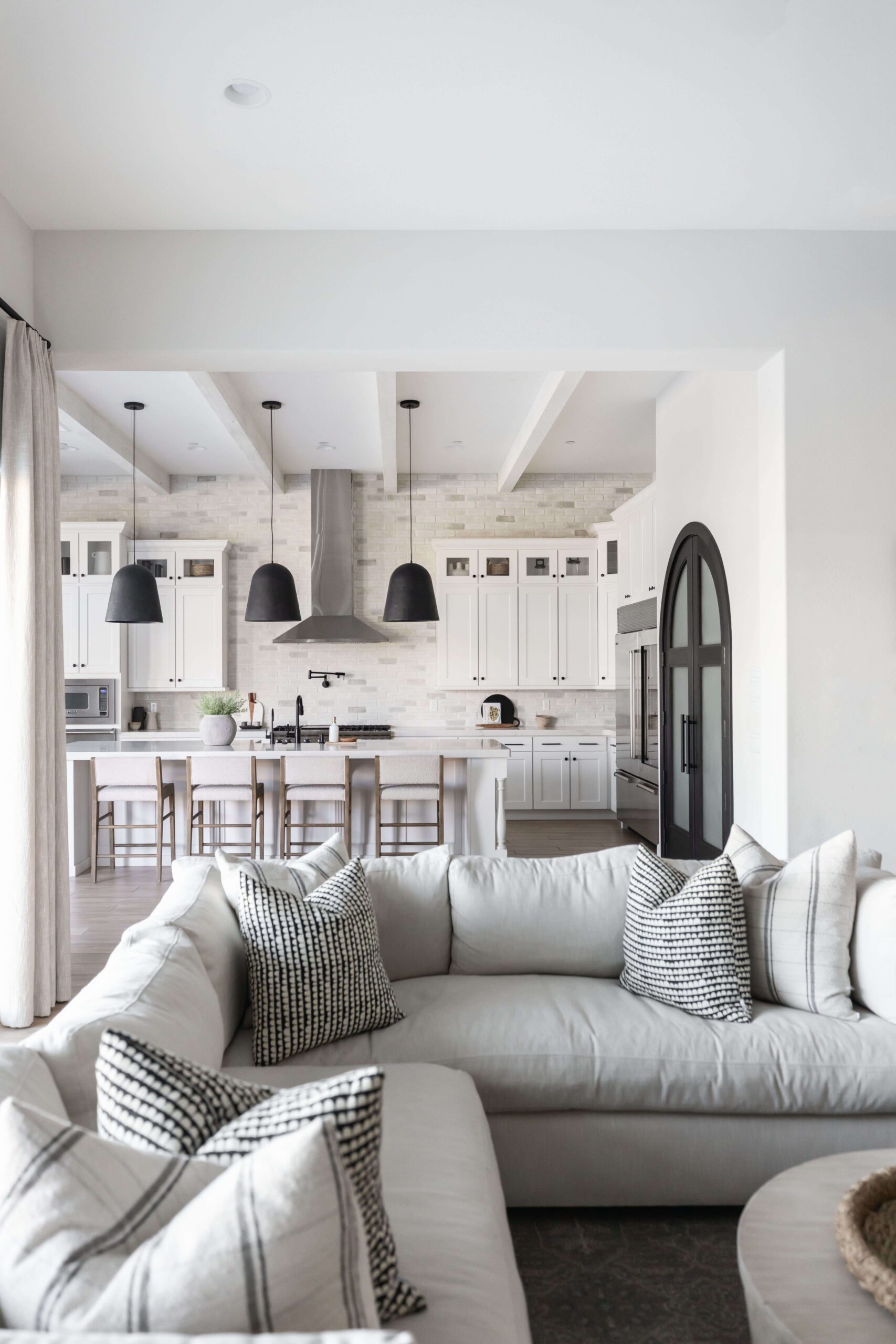 We believe your home should make you feel your bravest, boldest self and also be a refugee that feels familiar and nurturing.
INSPIRATION
Our goal was to transform this house, starting from a basic builder-grade construction, into a magnificent dream home perfect for entertaining and creating lasting memories.  
CONCEPT
To elevate this homes ambiance, we implemented new lighting and furnishings across the entire space. Encouraging our clients to venture beyond their comfort zone, we curated spaces that exuded a tasteful modern flair. The result?  A home they absolutely adore- a harmonious blend of comfort and contemporary style.