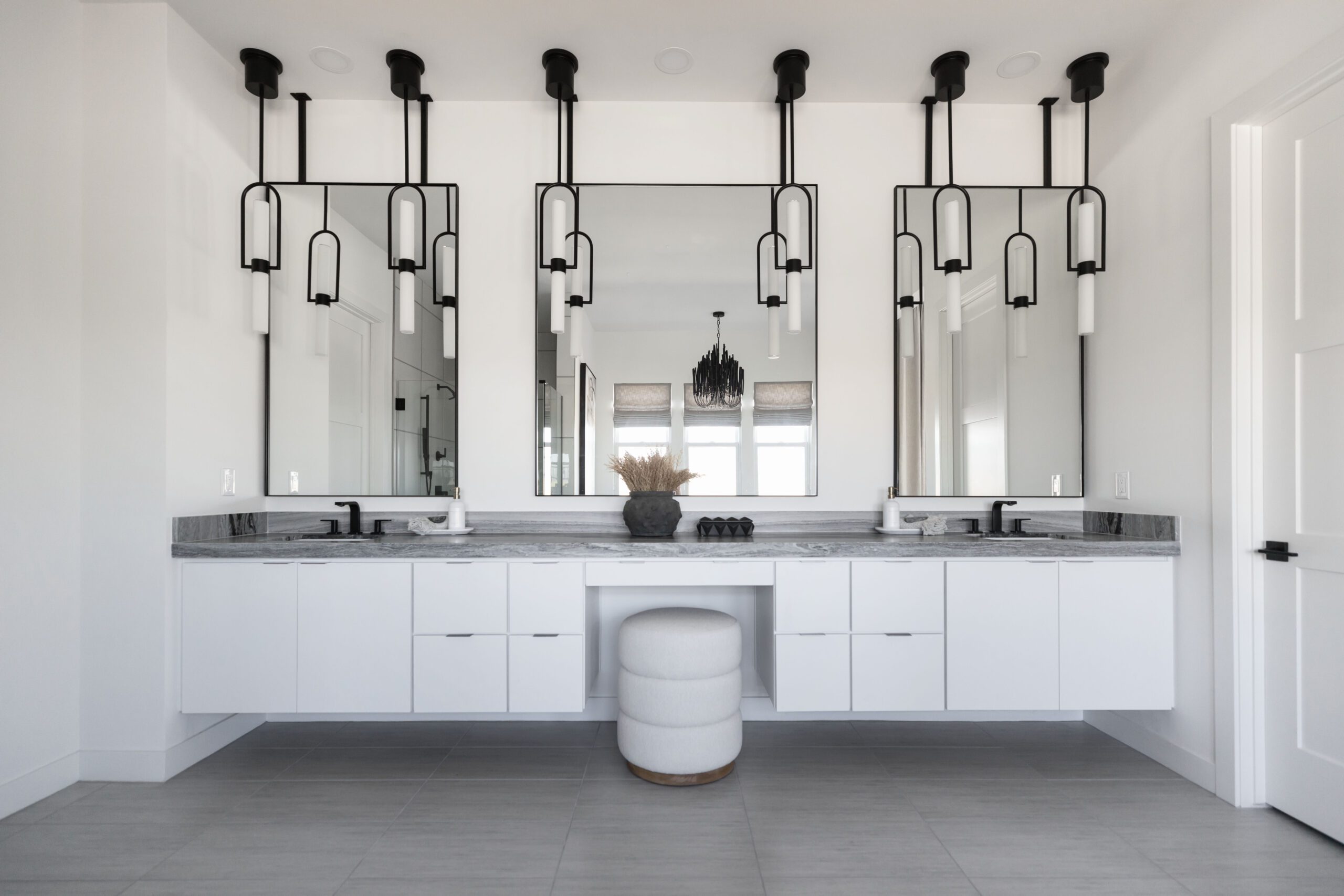 Bathroom Remodeling Phoenix
FULL-SERVICE INTERIOR DESIGN FIRM | BATHROOM REMODEL CONTRACTORS IN PHOENIX AZ
Looking for a premier bathroom remodeling specialist in Phoenix? As an award-winning interior design firm, our expertise lies in transforming ordinary interiors into extraordinary spaces that not only elevate your home's value but also provide a perfect balance of modern aesthetics and cozy comfort.
We believe that every homeowner deserves a retreat-like bathroom that reflects their unique taste, without compromising functionality or budget. With our vast portfolio, we're proud to offer an exceptional bathroom remodeling experience tailored specifically for you – the discerning Phoenix homeowner who desires nothing less than excellence in every aspect of their home. Read on to learn more about our bathroom remodeling services and process!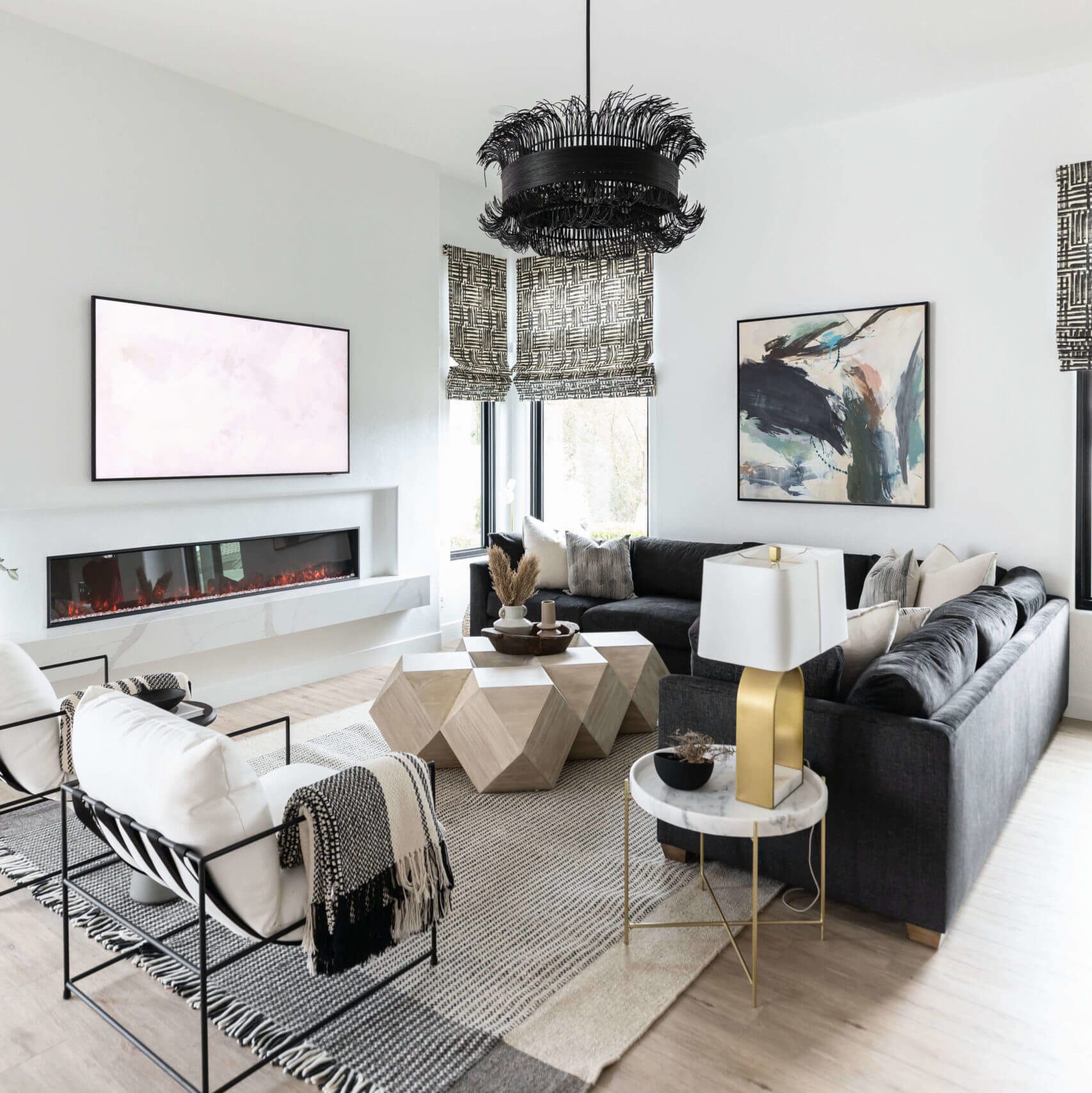 We believe that every homeowner deserves a retreat-like bathroom that reflects their unique taste, without compromising functionality or budget. With our vast portfolio, we're proud to offer an exceptional bathroom remodeling experience tailored specifically for you – the discerning Phoenix homeowner who desires nothing less than excellence in every aspect of their home. Read on to learn more about our bathroom remodeling services and process!
"They're professional, responsive, and great at what they do! In addition to being experts at creating the perfect blend of styles and colors to make spaces look both relaxed and polished, they're able to handle all the moving parts of big design projects and advocate for their clients' best interests." Deb M.
– R. Vaughn
Our Bathroom Remodeling Services
We offer a comprehensive range of bathroom remodeling services including design consultation, fixture and flooring selection, lighting and electrical installation, vanity and cabinet installation, shower and tub installation, painting, and finishing.
Design Consultation
At Living With Lolo, we believe the best designs are built on a foundation of trust between the designer and client! When it comes to bathroom remodeling, a successful project starts with a personalized design consultation that takes into account your specific needs and preferences. Our team of experienced design professionals will work closely with you to evaluate the space and offer practical solutions for common bathroom problems.
By listening to our client and getting to know them deeply in our design consultation, we create a tailored process, considering layout configurations, color palettes, tile patterns, or fixture styles, as well as budget constraints, that transforms an ordinary bathroom into an elegant retreat. Whether it's a small bathroom update or a comprehensive renovation project, we ensure seamless execution and exceptional results aligned with your unique vision!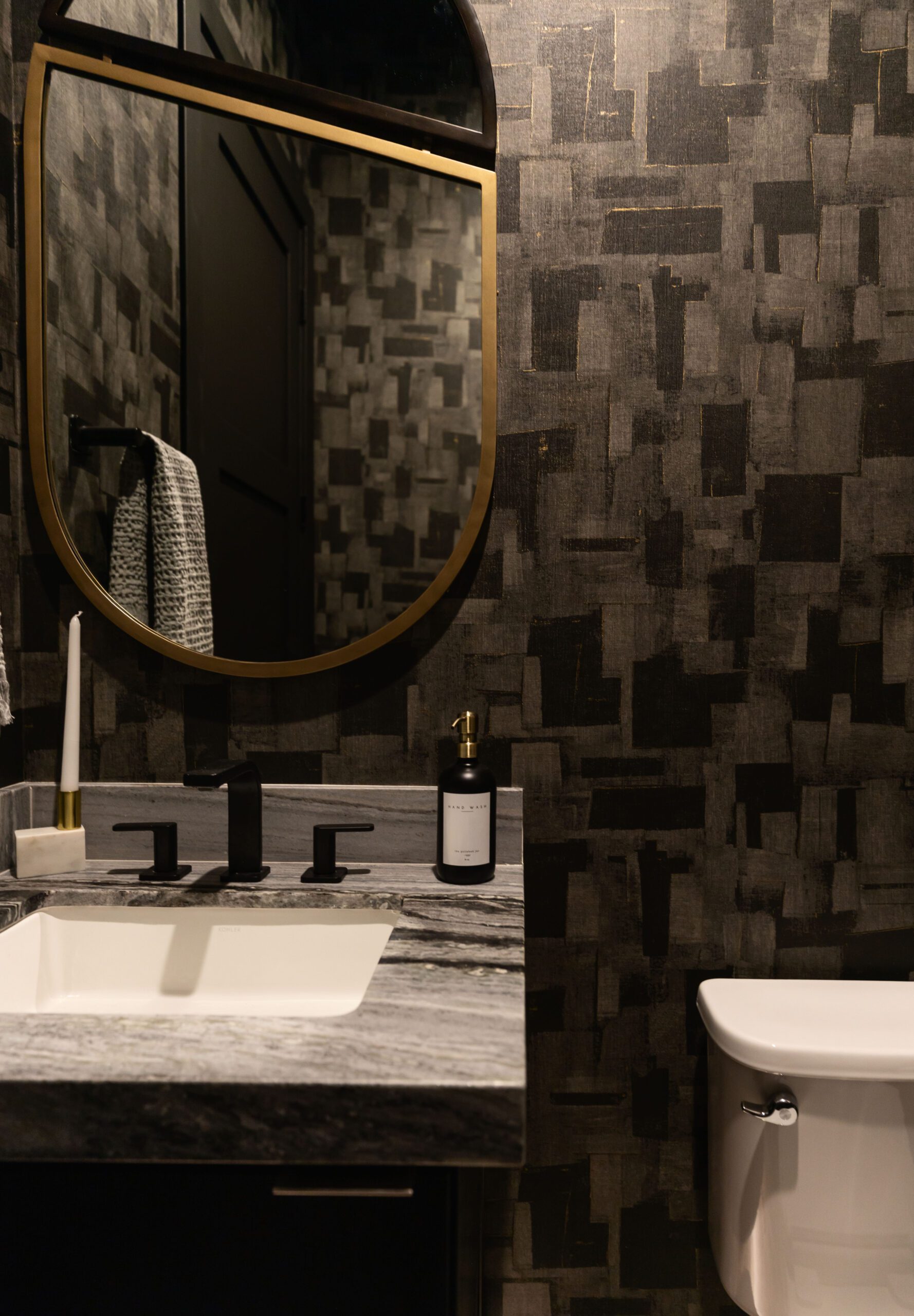 Bathroom Layout and Planning
Crafting the perfect bathroom layout is a crucial step in achieving a successful bathroom remodel! At Living with Lolo, our team of skilled designers and contractors work together to plan and design a functional yet stylish space tailored to your specific needs and preferences. We carefully consider every detail, from plumbing placement to optimizing natural light, ensuring each element harmoniously coexists within your dream bathroom.
We're committed to providing our clients with personalized functionality! With an emphasis on both form and function, we ensure that your new bathroom not only looks stunning but is also functional and efficient. Whether it's creating additional storage solutions for small bathroom renovations or designing luxurious master suites featuring spa-like amenities, our innovative approach will bring your vision to life, while seamlessly integrating with the overall aesthetic of your home. As knowledgeable interior design experts, we're able to endure top-notch results and a seamless experience for our clients, no matter the size of the project.
At Living with Lolo, we understand that every household has their own unique needs when it comes to bathroom remodeling services. That's why we take great care in listening intently to your goals and ideas during the initial consultation process. From selecting fixtures such as faucets or countertops tailored specifically towards improved functionality or green remodeling initiatives, our professional guidance ensures that every aspect of your newly renovated bathroom reflects both style and functionality – making it truly one-of-a-kind!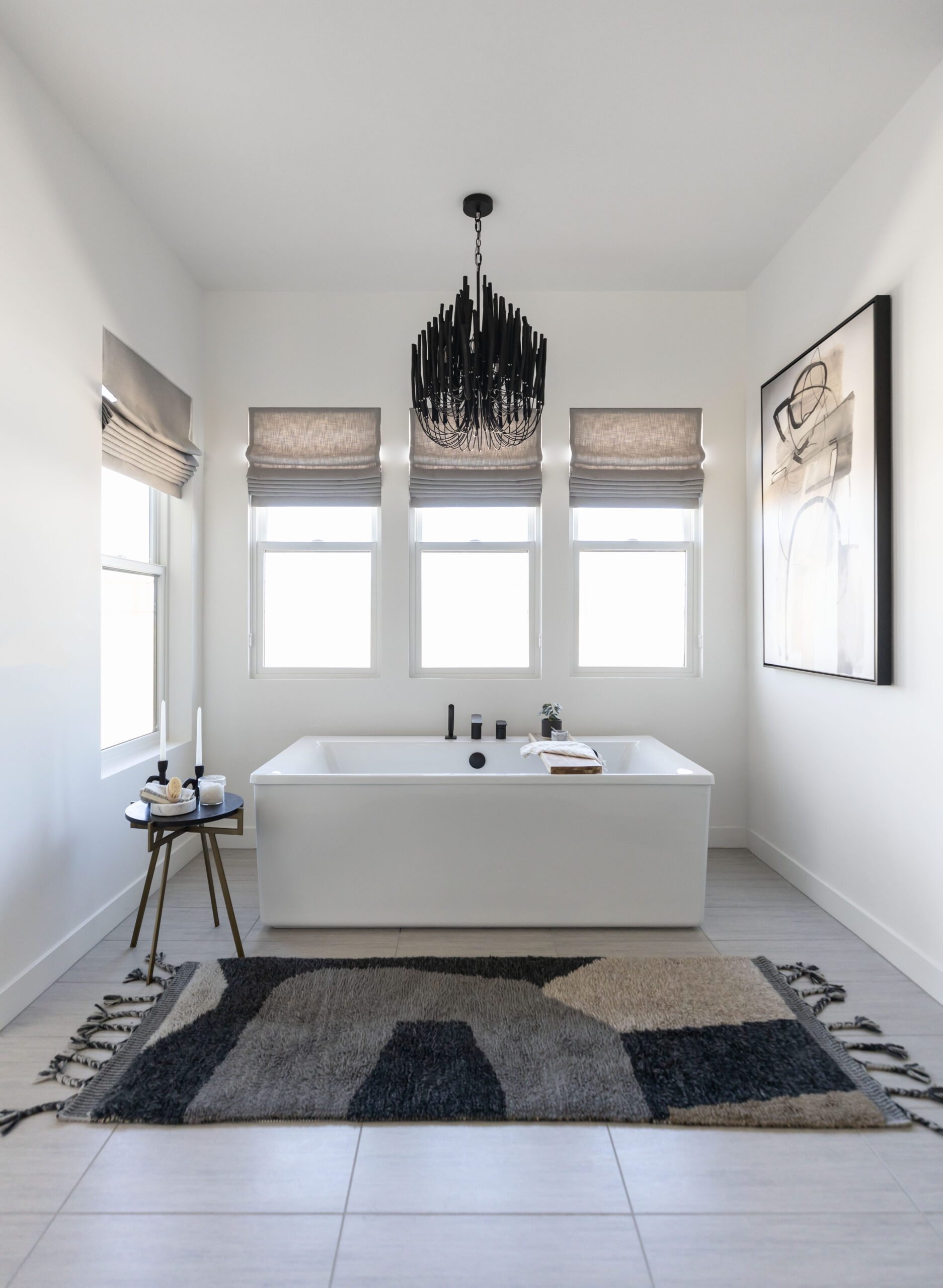 Fixture And Flooring Selection
Selecting the ideal fixtures and flooring for your bathroom remodeling project can significantly influence the overall look, feel, and functionality of your space. At Living with Lolo, we take pride in our ability to help homeowners in Phoenix choose materials that not only match their design preferences but also support their daily routines and long-term needs.
Our team of skilled interior designers understands the importance of incorporating durable yet stylish fixtures, including faucets, showerheads, toilets, and towel racks into each bathroom renovation. We know how to seek out the right selections to land the very best pieces for our clients. We offer a wide range of options from top manufacturers that are both efficient and visually stunning.
For flooring selection, we explore various choices, such as ceramic tiles or luxury vinyl planks, depending on your needs and budget. Our ultimate goal is to create a cohesive look that combines elegance with practicality while elevating your bathroom's aesthetic appeal.
As part of our bathroom remodeling services, we'll walk you through all possible fixture and flooring selections to make sure they align with the vision you have for your dream bathroom – considering aspects like style preference, family needs, and accessibility accommodations. With careful planning and thoughtful guidance from our experts at Living with Lolo, you can rest assured that every aspect of your remodeled space will be perfectly suited to enhance both its form and function!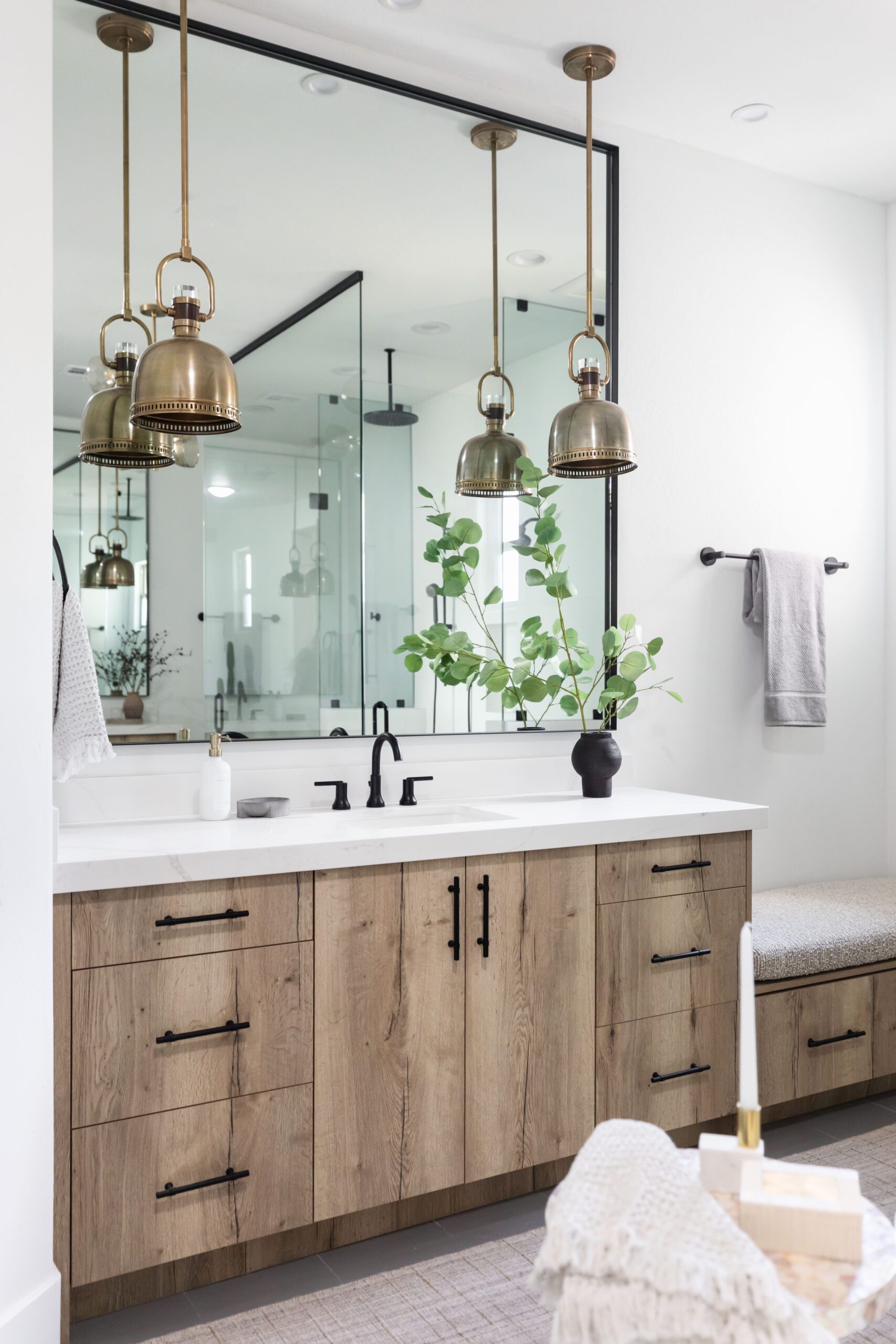 Lighting And Electrical Installation
As part of our bathroom remodeling services, we offer expert lighting and electrical installation to ensure your newly renovated bathroom is both functional and beautiful. Our team of skilled electricians will work with you to assess your current lighting situation and suggest solutions that best suit your aesthetic preferences and practical needs.
From installing dimmer switches for relaxing baths to adding task lighting for makeup application or shaving, we can help create a well-lit space that enhances the functionality and ambiance of your bathroom. That's not all, we can also update old wiring or install new outlets as needed to accommodate modern fixtures like heated towel racks or smart mirrors!
At Living with Lolo, we understand how essential proper lighting is in making a space feel comfortable and inviting. With our commitment to quality craftsmanship, attention to detail, and expertise in design, you can trust us to provide exceptional electrical installation services tailored specifically to your unique vision.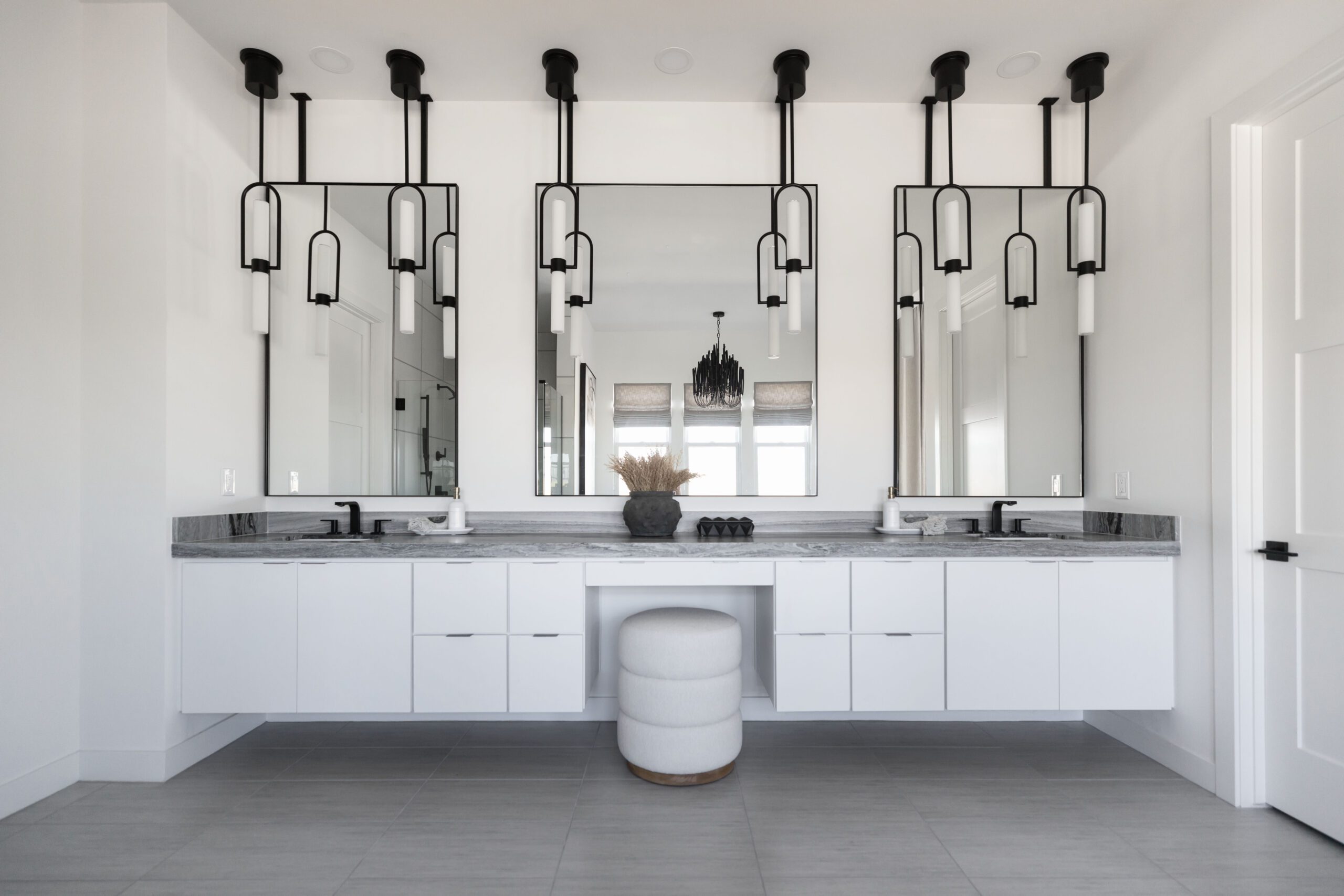 Vanity And Cabinet Installation
Choosing the right vanity and cabinet for your bathroom remodel can make a significant impact on both function and style. At Living with Lolo, we offer a wide range of options to suit any taste or budget. From sleek modern designs to classic traditional styles, we have something for everyone. Our team of experts will work closely with you to determine the perfect size, shape, and finish for your space. We also provide professional vanity and cabinet installation services to ensure that everything is properly secured and functioning as it should.
Our vanity and cabinet installation process begins by assessing your unique needs and preferences. We take into account factors such as storage requirements, plumbing considerations, lighting needs, and overall aesthetic goals to create a personalized plan that works best for you. Once we have selected the perfect pieces from our extensive selection of high-quality materials, our skilled craftsmen get to work bringing your vision to life. With attention paid to every detail throughout installation, we guarantee a finished product that meets both functional needs and design expectations.
Investing in quality vanity and cabinet installation not only enhances the look of your bathroom but also adds value to your home over time. Whether you are looking for an affordable update or a complete renovation overhaul, trust us at Living with Lolo for all of your bathroom remodeling needs from start-to-finish – consultation through construction!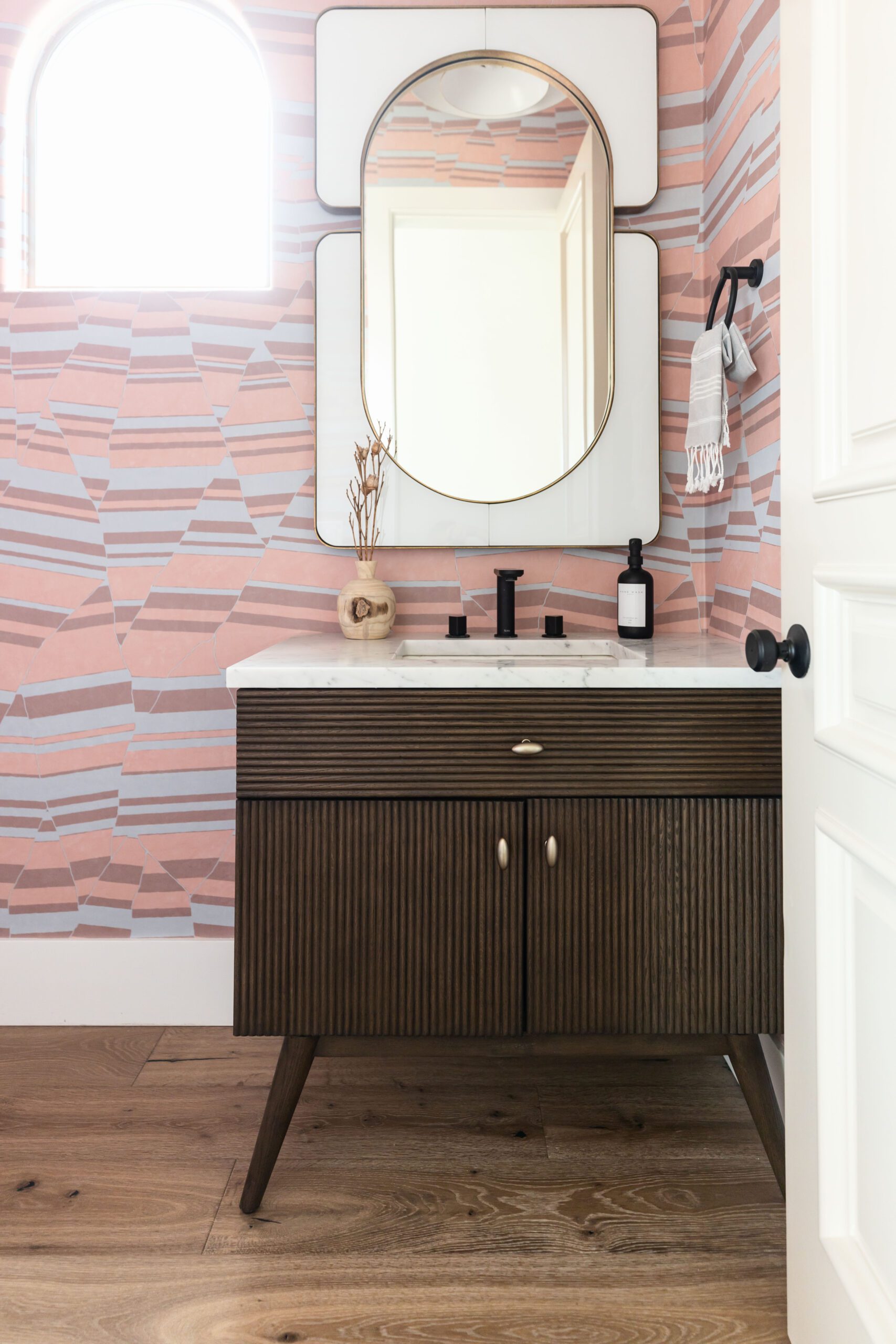 Shower And Tub Installation
When it comes to bathroom remodeling, installing a new shower or tub can make a huge difference in both functionality and relaxation. Our team of skilled contractors offers exceptional installation services for various types of showers and tubs, from traditional bathtubs to modern walk-in showers.
We take your needs into account when planning the shower and tub installation process, ensuring that you get a setup that suits your preferences while also factoring in important elements like water pressure and ventilation. With our expertise on hand, you can trust that your new shower and tub will be installed right the first time around!
Not only do updated bathing spaces provide better comfort for you and your family but they can also increase the value of your home if done correctly. If you're located in Phoenix, Arizona and are looking for affordable yet high-quality shower and tub installation as part of an all-encompassing bathroom remodel project, don't hesitate to contact us today!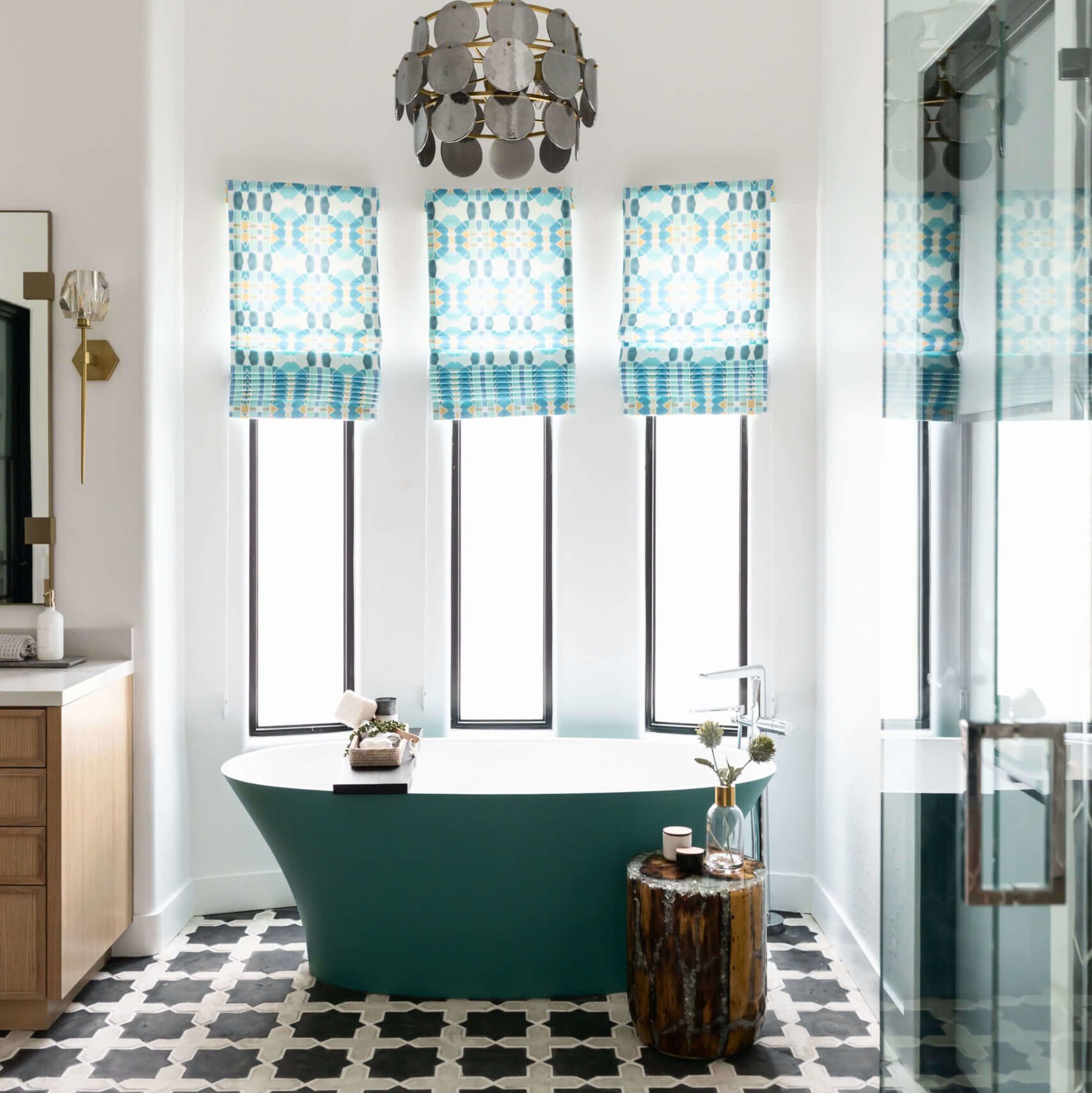 Painting And Finishing
Selecting the right paint color and finishing touches can elevate any bathroom remodel. At our company, we provide a vast array of colors and finishes to complement your personal style preference. Our painters are experienced professionals who take great care in painting every detail of your new bathroom without drips, streaks, or uneven lines.
We believe that even the smallest details matter when it comes to remodeling bathrooms. In addition to offering a variety of cabinetry hardware options, toilet paper holders, towel bars, lighting fixtures, and mirrors, our design experts will work with you to make sure everything matches perfectly with your modern or traditional style preferences. Count on us for both painting and finishing services as we create your ideal dream bathroom come true!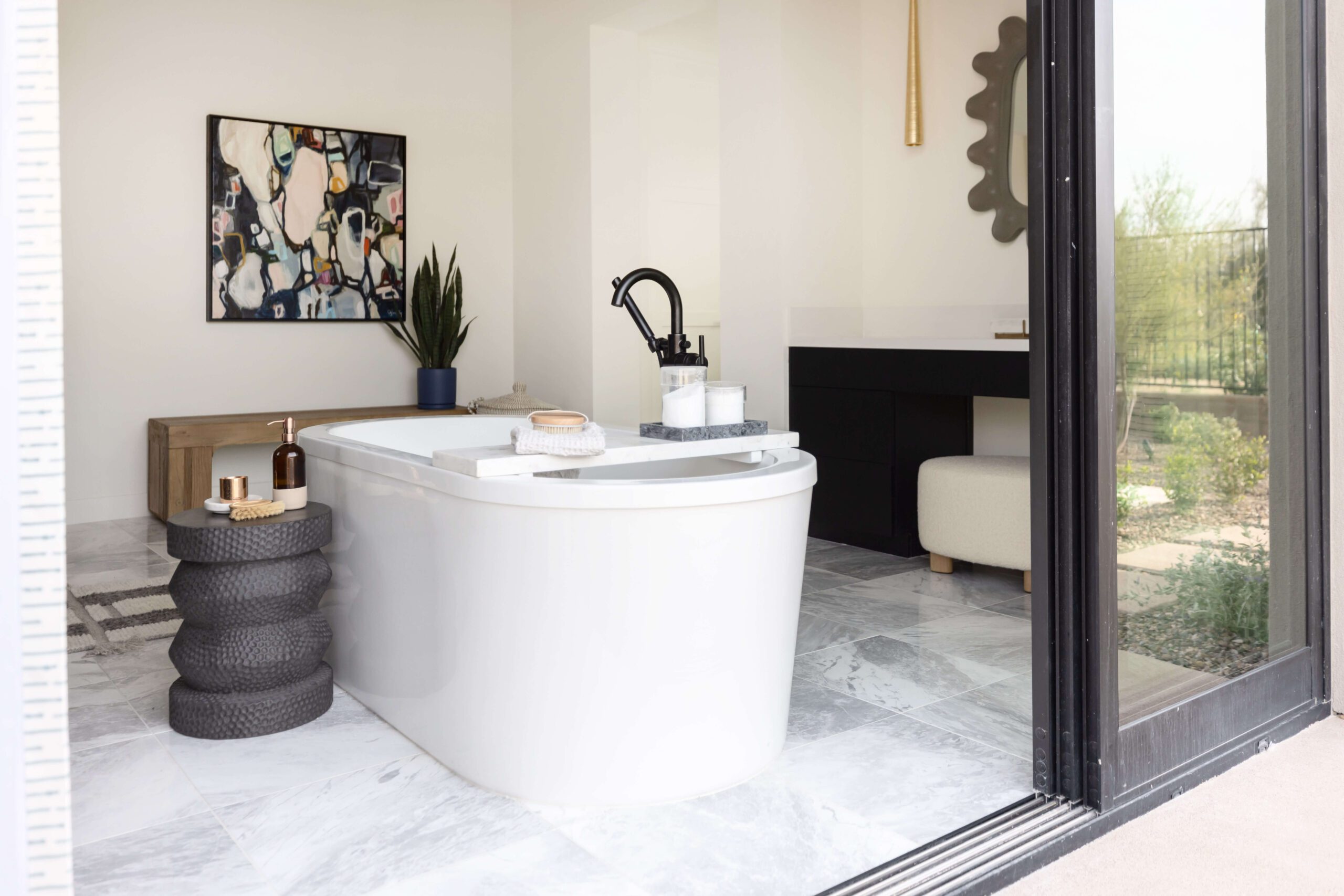 "Lauren made the process easy and efficient. She and her team are easy to work with and have a deep understanding of the flow of construction and the associated deadlines." – Mike B. 
– M. Broughton
Benefits Of Professional Bathroom Remodeling
Professional bathroom remodeling provides homeowners with increased home value, improved functionality, efficiency, and enhanced aesthetics and style for an overall increased comfort and relaxation experience.
Increased Home Value
Investing in a professional bathroom remodeling project can greatly increase the value of your home. Upgraded fixtures, modern designs, and optimized functionality can transform your outdated bathroom into a luxurious space that potential buyers will love. A stylish and functional bathroom can be just what you need to differentiate your property from other homes on the market.
Professional bathroom remodelers like Living with Lolo have extensive knowledge of the latest trends and products in the industry. We know how to create unique, one-of-a-kind spaces that appeal to all kinds of prospective buyers. From elegant tile work, chic vanities and cabinets, and perfect lighting fixtures to luxurious showers or bathtub replacement options- every detail counts when it comes to maximizing your home's value.
Investing in a professional bathroom renovation project not only increases your property's resale value but also makes it more attractive for long-term living comfort satisfaction. So whether you want an ultra-modern design or something more classic, let us help bring out the full potential of your home with our quality-driven bathroom remodeling services here in Phoenix!
Improved Functionality And Efficiency
Bathroom remodeling isn't just about creating a beautiful space; it's also about improving the functionality and efficiency of your bathroom. With our professional bathroom remodeling services, we can help you maximize every inch of your space to make it work better for you. From upgrading outdated fixtures to reconfiguring the layout, we can help you create a more functional and efficient bathroom that meets your needs.
For example, if you have a small bathroom, we can use smart design solutions like compact vanities, wall-mounted storage options, and clever lighting to open up the space and make it feel larger. Or if your family struggles with morning congestion in the bathroom, we can plan for dual sinks or install an additional showerhead to streamline everyone's routine. Our goal is to create a customized solution that will meet all of your daily needs while still looking stylish and modern.
In addition to optimizing functionality and efficiency, updating your bathroom with our professional services will ultimately save you time and money on maintenance costs in the long run. We use only high-quality materials that are designed specifically for bathrooms so they're easier to clean and require less upkeep than traditional fixtures or flooring. With our expertise in design and construction management along with top-notch products from trusted brands throughout the Phoenix area, Living with Lolo is ready to turn any outdated or underutilized restroom into something spectacular!
Enhanced Aesthetics And Style
Transforming your bathroom with a professional remodel can bring an instant facelift to your entire home. With our expertise and style philosophy at Living with Lolo, we balance bold design elements and functional improvements that enhance the aesthetics and style of your bathroom. From selecting the right tiles, fixtures, cabinets, countertops, and lighting to the perfect paint colors and overall layout, our team ensures that every detail is meticulously planned for a visually stunning result.
Our approach is tailored to each client's needs because we believe that elevating a home should also reflect personal taste. Suppose you're looking for modern clean lines or want something more traditional or rustic; we are here to transform it into reality! By incorporating unique textures along with timeless touches like wood finishes, we bring personality into any space while still keeping functionality at the forefront.
A remodeled bathroom adds significant value not only in monetary terms but also provides comfortability and relaxation while improving usability. Take advantage of our services at Living with Lolo if you plan on putting your home on sale as aesthetic bathrooms can increase resale potential significantly. Our designers will work hand-in-hand to create efficient spaces that uphold safety standards without sacrificing luxury.
Our mission is not just about creating beautiful bathrooms, it's also about providing practical solutions for homeowners' everyday lives by optimizing their busy schedules through thoughtful design choices. A brand new renovated bathroom creates an aesthetically pleasing ambiance while blending technology innovation towards sustainable development- making environmentally friendly decisions today have long-lasting effects tomorrow!
Increased Comfort And Relaxation
A bathroom remodel by experienced professionals can provide homeowners with increased comfort and relaxation. By tailoring the space to their needs, homeowners will be able to fully unwind after a long day. Whether it's adding a soaking tub or an extra-large shower for maximum comfort or better lighting for makeup application and hair styling, experts take the time to understand their client's unique preferences and create joyous spaces.
Beyond aesthetics, remodeling the bathroom can also improve safety and accessibility. With mobility issues or planning on aging in place, professional designers can ensure easy navigation while maintaining style and functionality. Sleek designs like grab bars, non-slip flooring options, wider doorways, and accessible showers are available without compromising style!
Investing in professional bathroom remodeling services increases both home value as well as livability through enhanced functionality and aesthetics delivered.
"Lauren and her team took our ideas and dreams and made them even better!" -Mary M.
– M. Moroson
Frequently Asked Questions: Bathroom Remodels
What is the average cost of a bathroom remodel in Phoenix?
The cost of a bathroom remodel in Phoenix can vary depending on several factors such as the size of the space, materials used, and scope of work. However, homeowners should expect to spend anywhere from $10,000 to $30,000 for a complete renovation.
How long does it take to complete a bathroom remodel in Phoenix?
The timeline for completing a bathroom remodel in Phoenix can also depend on several variables including the extent of work being done and availability of contractors. Typically, remodeling projects can take anywhere from 4-6 weeks to fully complete.
Which upgrades should I consider during my bathroom remodeling project?
There are various upgrades that you can choose from when renovating your bathroom such as installing new fixtures like sinks and toilets or upgrading your shower enclosure with modern glass panels or doors. Other popular options include updating lighting fixtures or adding accent tiles.
Do I need permits for my bathroom remodeling project in Phoenix?
Permit requirements will vary depending on the nature and extent of your specific renovation project; however most major renovations require appropriate permits prior to starting construction To ensure compliance with necessary regulations, guidelines may be available online through sites such as phoenixgov.net ,where owners/contractors could verify which types & levels approval they would require before embarking upon these ventures .
Impactful, curated interiors. Innovative, efficient processes.
Discovery Call
We'll get to know you + learn about your goals for your project
In - Home Consult
We meet with you in your home for up to 1 ½ hours as we explore the details of your project
Design Concept
We pull out all the stops and dream up your one-of-a-kind design
Detailed Design
We research every option for each item needed + cull them down to only the best selections and solutions for you + your space
Purchasing + Execution
We order all your items + handle the day-to-day tasks of tracking order progress + receiving it all into our warehouse
Furnishings + Décor Installation
The LWL team and our crew of expert installers transform your home into a picture-perfect dream come true!
Contact Us & Gallery Of Work
Don't let an uninspiring bathroom hold you back any longer. It's time for the upgrade you deserve! At Living with Lolo, we guarantee to provide you with personalized attention and exceptional service throughout every step of your bathroom remodeling project. Our team will carefully listen to your needs, preferences, and budget before creating a design that suits your unique style.
Contact us today to schedule a consultation and browse our gallery of completed projects for inspiration. Let's make your dream bathroom a reality together!